International Bestseller Marian Keyes
---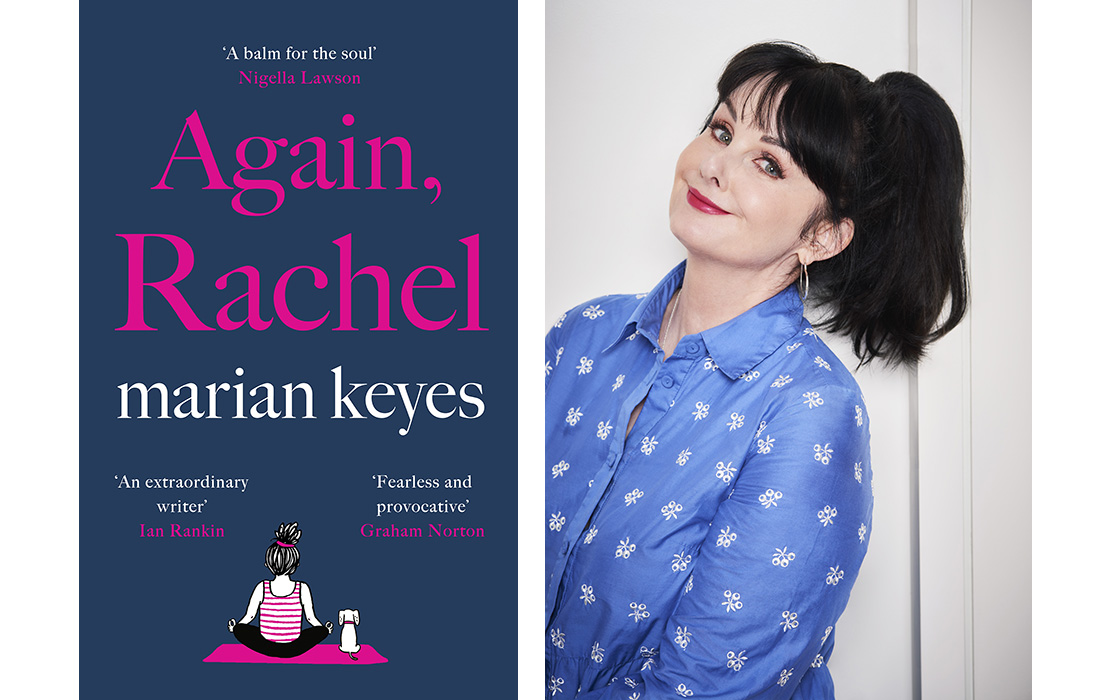 Dean Chalkley
Marian Keyes – an author that needs no introductions is back with her latest novel and you may just recognise a few of the characters!
25 years on from her 1.5 million copy book 'Rachel's Holiday', Keyes catches up with Rachel and the whole of the Walsh family in 'Again, Rachel'.
Back in the 90's Rachel was a mess. Fast forward a few decades and life has become very good – a life filled with love, family, a great job and even a spot of gardening.  But when the man she once loved reappears in her life, will Rachel's perfect life wobble?
Internationally bestselling Marian Keyes' latest novel will fill you with nostalgia and laughs a plenty. Our very own Fiction Editor, Susan Watson chats to Marian about Rachel 25 years on, finding humour in difficult times and Marian's favourite books …
---
25 years have passed since we last met Rachel – how has life changed for her and where do we find her in the new book?
Rachel is back living in Ireland and is now working as an addiction counsellor in the Cloisters where she'd gone to rehab back in the day. All of her sisters (except for Anna, who is still in New York) are living in Dublin, as is Mammy and Daddy Walsh and she's very close to them all.
How did you come up with the idea of writing a sequel to Rachel's Holiday and what made you want to revisit the character of Rachel in particular?
I'm so sorry but I don't know how to answer this question! I'd always been opposed to the idea of writing a sequel to any of my books… and then, out of the blue, a storyline for Rachel and Luke came to me. All of a sudden, I was interested. Maybe because so much time has passed that it seemed 'safe' to revisit them. I wish I had a better answer.
Which of your other characters you would maybe like to revisit in the future?
The weird thing is that after resisting returning to the Walshes for so long, I don't want to leave them now. I'd love to keep writing about them – any of them, all of them. I fell in love with them all over again, while writing Again, Rachel and I'm being a bit pathetic about moving on, to be honest.
Rachel Walsh has earned herself a place as one of the most loved characters in contemporary fiction – tell me about one of your favourite female protagonists in fiction?
Anna Grazinsky in The Secret Countess by Eva Ibbotson. I've only discovered Eva Ibbotson's novels in the last two years and they're utterly gorgeous. Anna Grazinsky, fleeing the Russian Revolution, is hired as a housemaid by the Earl of Westerhome. She's cheery without being irritating, sweet without being trite, resourceful without being implausible. It's impossible to not fall in love with her.
Rachel is now in her 50s, just like you – how do you feel about this decade in your life? Are you enjoying your 50s and why?
Because of the pandemic, I set Again, Rachel in 2018, so Rachel is only 47. But I'm really enjoying being in my 50s. The older I get, the easier life seems. It's cliché but things that used to worry me to death when I was younger, no longer seem so devastating. There are some things I'm not wild about – for example, I've arthritis in my hands. But mostly, I'm physically fine.
In all your books you manage to perfectly balance the light with the dark, finding humour in difficult times. Is this something you find you're able to do in real life, too?
Definitely. I think it's a very Irish thing, to laugh at misfortune, instead of crying.
You're part of a large family – do they inspire ideas for your novels? Where else do you find writing inspiration?
I'm interested in people, in the difference between our true selves and the shiny version we present to the outside world. Just being around people triggers all kinds of possibilities in my head. I don't put real people in my books – I think that would be really mean – but the way people behave, how they think, how they act, all these things fascinate me.
What books have you enjoyed reading lately?
I've just read a proof copy of the sequel to Jessie Burton's The Miniaturist, called The House of Fortune. It's out in July and it's absolutely wonderful. One of my favourite books of the last year has been Before You Knew My Name by Jacqueline Bublitz. And I've loved the latest Mhairi McFarlane – called Mad About You. I love all her books.
Are you working on ideas for another novel? Any hints on what it might be about?
I wish! But I've literally just finished Again, Rachel, the proof-reading, recording the audio book, etc and there hasn't been any real time to think about what to do next.
What do you enjoy doing when you're not busy writing?
I watch a lot of telly! I read. I eat with gusto. Sometimes I take up hobbies and go at it for a short, wild time, then abandon them. My last thing was painting pictures. I've just ordered a Crochet for Beginners kit, so we'll see how that goes.
You've travelled all over the world both for holiday and work – tell us about one of your favourite locations and where would you like to visit next?
In 2014, I visited Antarctica, the most beautiful, mind-blowing place ever – almost like being on another planet. It probably wouldn't be for everyone but I do far better in cold weather than in the heat. There were monstrous ice mountains that looked ten miles high, gloopy, crystal clear glacier lakes, enormous icebergs shaped like spacecrafts, hair-combs and cupcakes. And so much wildlife – whales, walruses, seals and penguins, penguins, literally millions of them.
Would you ever write a novel set in a far flung destination and if so where would it be set?
I don't know. I feel I'd need to know a place very well before I'd be confident about setting a book there, rather than making it read like a tourist guide. But if I had to choose anywhere it would be Antarctica.
Of all the things you've achieved over the years, what makes you most proud?
The fact that I'm still being published is a privilege and a great source of pride. In fact the reissue of Rachel's Holiday and the publication of Again, Rachel feels as if I've come full circle.
It's February and the most romantic month of the year so we're reading lots of romantic fiction here at My Weekly at the moment. Romantic fiction as a genre still doesn't always get the recognition and appreciation it deserves. What do you think can be done to change this? What do you think people love about romantic fiction? And who are some of your favourite romantic fiction authors?
Romantic fiction gets slated because it's read mostly by women. In a world where most of the power and money are held by men, it's important to undermine women, in case they get any ideas about asking for their share of the resources. One way to undermine people is to mock what they love – in this case romantic fiction. The way to change the perception is to refuse to back down, to remind everyone that in April 2021, a proposed superleague of European football clubs was front page, headline news for a full week. Is 22 men running around a field chasing a ball inherently more worthy than romantic fiction? No. And that needs to be pointed out again and again until the message finally gets through.
Lynne Graham writes wonderful Mills and Boons, she's my favourite writer of romantic fiction.
Tell us one of your favourite fictional love stories…
The Spanish Groom by Lynne Graham.
Your books tackle big issues that have made a lasting impression on people. Tell me about a book that's had a lasting impact on you.
The Beauty Myth by Naomi Wolf opened my eyes to the how much money is made from telling women they need to look younger, thinner and more beautiful. I still love cosmetics, skincare etc, but I treat it as a hobby and not a necessity.
---

If you're a big Marian Keyes fan then check out her website for all her latest news and books.
---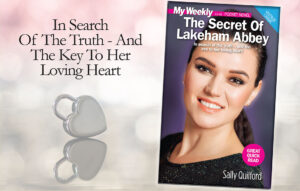 For more fabulous reads check out our pocket novels.
Our latest is The Secret of Lakeham Abbey – 'In search of the truth – and the key to her loving heart…'
The perfect vintage crime quick read!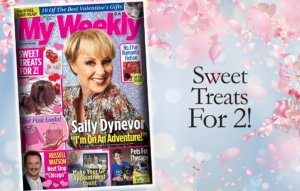 Then every week in My Weekly we have a whole fiction section with short stories and a serial for you to relax with.
From romance to historical reads, we have them all. Plus book reviews every month so you can be sure to have the best 'to be read' pile going!
Perfect for a bit of you time. Don't miss out on a single week!