The Little Wartime Library | Kate Thompson
---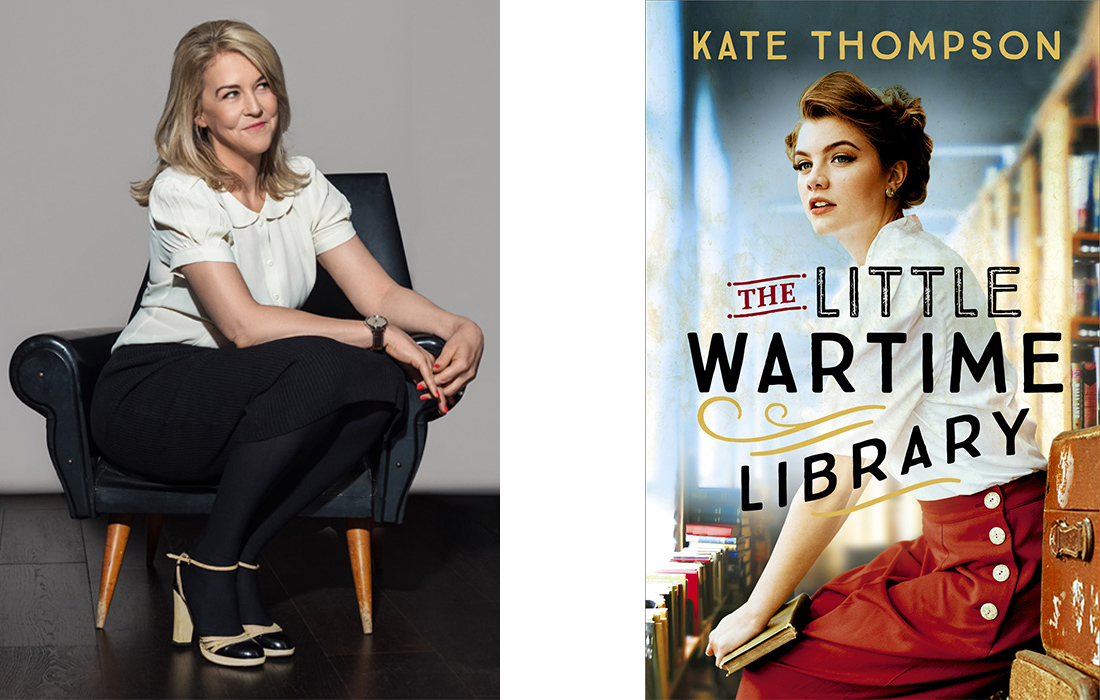 REVIEWED BY LINDA HILL
Amongst the plethora of WW2 stories, The Little Wartime Library by Kate Thompson is a shining beacon of factual truth, authenticity and beautifully written fiction.
I've become rather jaded by book titles containing the word 'little' but here it is incredibly apt.
The library is little because of its reduced stock in challenging times; little because it's a small replacement for bigger bombed out premises; and little because of the way it is belittled by those in authority who refuse to accept changing times, the rights of all to have access to reading and the importance of books in everyday lives.
Kate Thompson's exploration of what the 'little' person can achieve in the face of adversity is truly inspirational.
I loved the book's structure as the Prologue and Epilogue act like bookends to the main narrative.
A story that thrums with vibrancy
The Little Wartime Library is fast paced and exciting. There are moments of terrible suffering through the impact of war, balanced by light-hearted banter and humour.
This means there's something for everyone in Kate Thompson's book. There's romance and peril, bravery and cowardice, personal moments and international events, making the story thrum with vibrancy.
Clara and Ruby are brilliant women – it feels wrong to call them characters as they are so real. They embody true feminist courage and strength.
Because they have their own demons to fight alongside the greater war issues, they inspire the reader to grasp opportunities and take a chance in their own lives. This helps to make The Little Wartime Library a powerful read.
What works so well is that there is no guarantee of a happy ending for anyone, creating moments of deep emotion.
Satisfying layers of depth
Kate Thompson is unafraid to present difficult issues like domestic abuse, loss, guilt and mental health problems. Yet they never make the story maudlin or depressing.
Rather, they add satisfying layers of depth that make The Little Wartime Library such an engrossing and fulfilling story. It truly is as if all life is here between the pages.
Wonderful quotations from real people appear at the beginning of each chapter, and there are references to known, much loved, books. In this way The Little Wartime Library is not only a warm, engaging and entertaining 1940s story, but is a glorious love letter to libraries, librarians and the sheer joy of reading.
I found it an affecting and thoroughly immersive story that I really recommend.
The Little Wartime Library by Kate Thompson is published by Hodder & Stoughton, £19.99 EB/audio download. HB £19.99, out March 17, 2022
Enjoy a touching short story by Kate Thompson in next week's bumper My Weekly magazine, dated February 26.
Just £1.99, with 20 pages of glorious short fiction – and much more!
From newsagents and supermarkets, or subscribe for a great saving.