The Start Of Something | Miranda Dickinson
---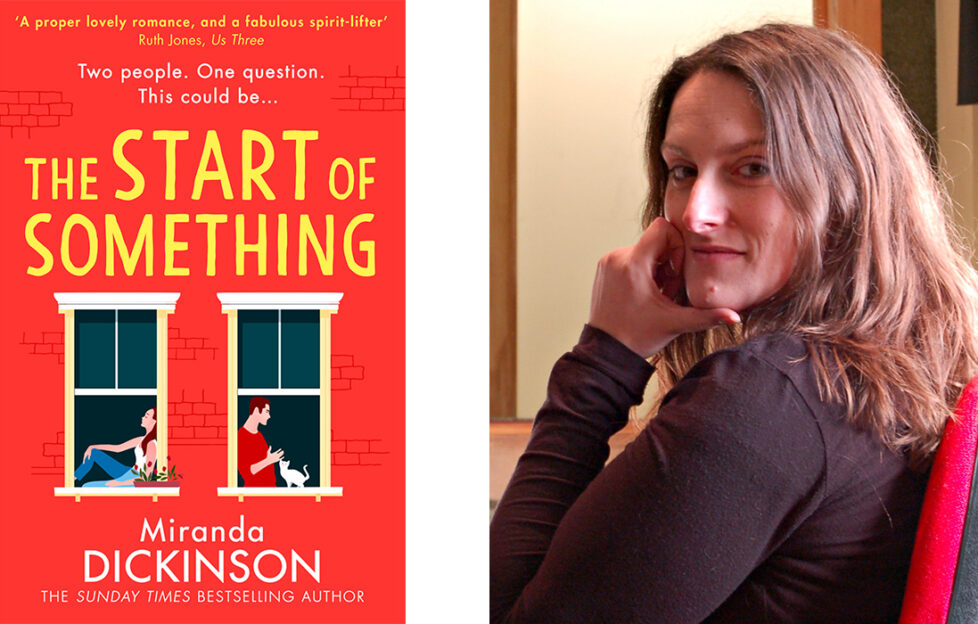 REVIEWED BY LINDA HILL
For readers new to Miranda Dickinson's writing The Start of Something may well be exactly that – the start of loving a new-to-them writer and her brilliant insight into human nature.
The Start of Something is just gorgeous and the ideal book to ameliorate the cares of the world, even while it revolves around a couple of weighty problems at the heart of the story that create mystery and intrigue.
The setting for The Start of Something is ideal. Aside from the respective flats belonging to Lachlan and Bethan, there's only the garden centre where Bethan works and a couple of brief visits to Lachlan's army base so that the story has an intensity and intimacy that enhances the reader's enjoyment.
A garden centre as a metaphor for life
Indeed, Bright Hill nursery and garden centre is the perfect metaphor for life. There are challenges, setbacks and triumphs, just as in real life.
In the same way plants need the right environment, nourishment and tending in order to flourish, so do the characters in the story.
I adored both Lachie and Bethan. Lachie's physical flaws are a perfect counterbalance to Bethan's emotional challenges, giving them equal status.
The alternate first person voices are distinct and engaging making it impossible not to care about them both.
Wonderfully crafted people
Add in the delightful Noah, loathsome Darren and contemptible Riggs, and Miranda Dickinson has created a cast of vivid people that truly appeals.
I confess to shouting aloud at some of their actions, grinning like a fool at other times and reaching for a tissue along the way too.
What is so clever here is the way Bethan and Lachlan come to realise their own personal value and to understand that they alone can navigate and affect their futures.
Through these wonderfully crafted people Miranda Dickinson somehow gives her readers permission to accept themselves.
Tender, amusing and affecting
The way the relationship develops between Bethan and Lachlan before they even see one another illustrates how we need to look beyond obvious surface and physical appearances and give the person beneath a chance. I thought this was a wonderful aspect.
The Start of Something is a tender, amusing, touching and affecting narrative that enables readers, as well as Bethan and Lachlan, to understand what really matters in life.
It's impossible to read this story without experiencing a warm, uplifting sensation or feeling a sense of connection and community. It's just lovely.
The Start of Something by Miranda Dickinson is published by HarperCollins, £8.99 PB
Find more book reviews and big name short stories in My Weekly every week, and in the My Weekly Special every month. Or for a longer read with thrills and romance, dip into a My Weekly Pocket Novel – a new title every fortnight.