Writing Your Own Fairy Tale
---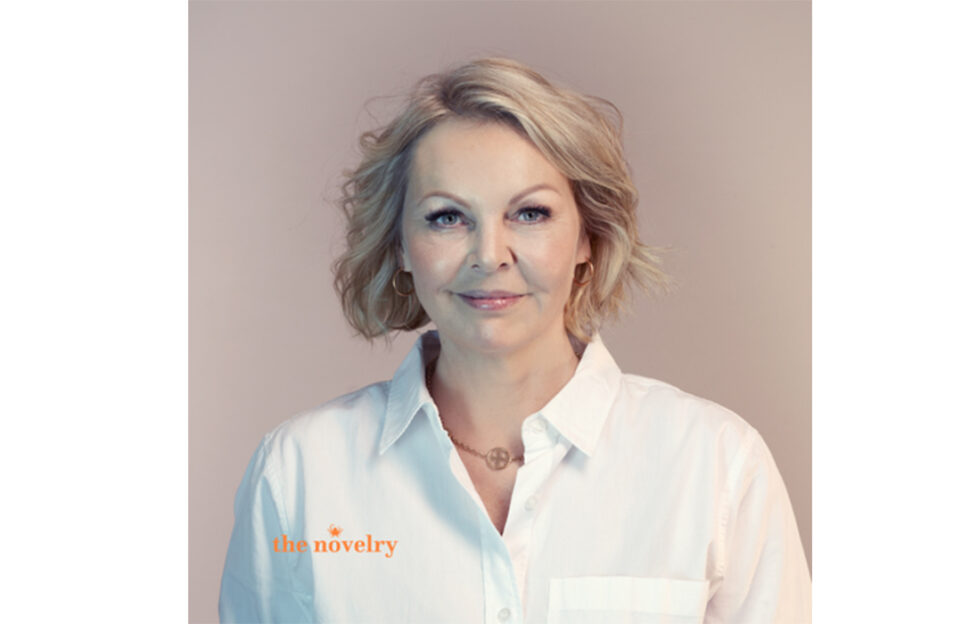 Louise Dean, founder of The Novelry
What is it about fairy tales that makes them stay with us long into adulthood? Why have the same fairy tales captured generation after generation? Here, Louise Dean, founder of The Novelry, an online creative writing school recommended by leading literary agents, delves into the enduring importance of fairy tales, and speaks to four bestselling authors about their all-time favourite ones…
At The Novelry, we love fairy tales. In fact, we have a whole course that is centred around them – the Classic Course – where we take writers back to the first stories they loved, fairy tales, and have them dig there to help them come up with a big, bold idea for their own novel.
Fairy tales are some of the first stories we learn to love as children, but they stay with us into adulthood too – and there are many brilliant adult novels based on myths or fairy tales. Think The Silence of the Girls by Pat Barker, Circe by Madeline Miller, The Girl in Red by Christina Henry or The Snow Child by Eowyn Ivey.
So, why does this type of story appeal to us, adults and children alike?
As children, fairy tales are often some of the first stories we engage with, and they are such an important part of learning to navigate the world around us as we grow up. They offer a way to make sense of good and evil, to understand the battle between the two in a way that feels managing, and less frightening than the real world. Often in fairy tales, though the "baddies" are frightening, you're not going to meet them on your local high street. They're otherworldly and the reader is therefore protected from them. That said, children have less fear than us, they are more able to look directly at the heart of good and evil, calling it out for what it is – and fairy tales enable them to do just that.
But the battle between good and evil isn't just something that is comforting for children – we as adults often need these stories too. The fairy story makes plain the relentless grinding duel between sustaining life and meaningful life. It shows how the idea of evil, is in itself, a sustaining delusion. Necessary because we need something to battle, and the battle is the meaning of life.
In real life, evil is not so black and white – it is, as Hannah Arendt surmised, banal and commonplace and passive. It exists within people we know well, and even, perhaps, within ourselves. But in our stories we offer the consolation that it can be overcome and perhaps we also offer a way to work through our own demons. Our handling of evil in fairy tales gives us the chance to handle the "evil" behaviours in ourselves and others, in a way we might not be able to do in real life – and this opportunity to work through those problems, as well as the offering of hope that they may be overcome, is something that makes fairy tales so important for adult and child alike.
Fairy tales also offer excitement and adventure, as well as a healthy dose of magic. Storytellers open up wondrous views and send their protagonists on adventures that break down boundaries and reveal how possible the impossible can be. We can live through the characters in fairy tales and there is something satisfying about seeing their dreams fulfilled – it offers us hope and joy and comfort, something which is especially important during dark times, something we've perhaps all had too much of recently.
Tell A Fairy Tale Day, Feb 26
It's "Tell a Fairy Tale" day on the February 26, 2022 – so why not have a go at telling your own fairy tale? Perhaps you could retell your old favourite, but add a fresh twist? Or think about what you'd love to achieve, if the impossible were possible, and make it into an adventure fairy tale? As Hans Christian Andersen said,
Everything you look at can become a fairy tale and you can get a story from everything you touch.
So, take heed of the master, and look around for inspiration…
To help with that, here are four brilliant authors telling us what their favourite fairy tale is and why…
Mahsuda Snaith, a 2017 Observer New Face of Fiction, author of two novels, The Things We Thought We Knew and How to Find Home, and The Novelry author tutor. Mahsuda's short story The Panther's Tale is included in Hag: Forgotten Folktales Retold.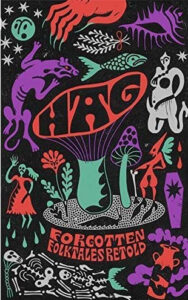 "Fairy tales were my introduction into the fantastical as a child. Alongside the goblins, fairies, magical curses and enchantments I felt I was getting a glimpse into the world of adulthood.
"One of my favourite fairly tales as a child was The Twelve Dancing Princesses. An old soldier tries to discover how twelve princesses who are locked in their room each night come out each morning with their shoes torn to shreds (the answer: they have escaped down a secret staircase and danced the night away).
"I loved the idea of those twelve princesses sneaking down the stairs in their fine gowns. Unlike other fairy tales, it felt like the women had a mischievous and hedonistic side and a part of me wanted to be dancing along with them. Besides, who can resist a secret staircase?"
---
Claire Frost, author of three novels: Married at First Swipe, Living my Best Life and The One, which is out March 3 (Simon & Schuster).
"Fairy tales are some of the first stories we have read to us when we're babies – and some of the first stories that get us reading ourselves when we're growing up, which is reason enough to celebrate them. But, as a writer, I also love that, despite their simplicity, they're often a great framework for how to build a great story whether you're writing books for children or adults. And fairy tales don't get much better than Cinderella, which, for me, has the perfect mix of characters and plot. Who didn't at some point in their childhood imagine themselves as Cinderella, forced to do everyone's dirty work by her evil stepmother while her wicked stepsisters laughed at her and lived a life of indulgence? As the middle of three sisters, I definitely spent quite a bit of time feeling like the hard-done-to one, and would often cast myself in the poor little Cinders role in life!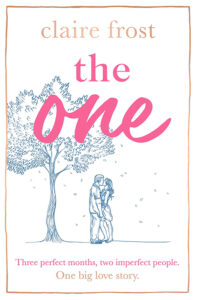 "But of course Cinderella gets her moment in the spotlight when her Fairy Godmother steps in and she can go to the ball – and she makes the most of every second, winning the Prince's affections, until midnight strikes and she must flee. All is not lost, however, as the Prince, knowing he's met The One, comes searching for her with the missing glass slipper, but – oh no – her stepmother locks her in her room never to be seen by him again! And then, just as we think all really is lost, she escapes, tries on the glass slipper again and she and the Prince head off into the sunset together, while her wicked stepfamily look on in dismay. Go, Cinders!
"Her story shows that there is hope for us all (even hard-done-to middle children like me!), and if that isn't a message we all need after the last two years, then I don't know what is."
---
Tasha Suri, the award-winning author of The Books of Ambha duology (Empire of Sand and Realm of Ash) and the epic fantasy The Jasmine Throne. Her novel What Souls are Made Of is a Young Adult take on Wuthering Heights.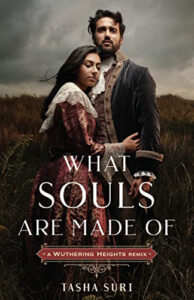 "Fairy tales are the essence of great stories: delightfully sweet but also thrillingly poisonous. They give children their first taste of what stories can really do, and when I read my favourite books I always find an echo of a fairy tale inside them: a man who isn't what he seems. A person in peril. A transformation, a locked room, a secret.
"Beauty and the Beast is a fairy tale that has always fascinated me, because it's both hopeful and deeply awful. It's about brave sacrifice, seeing through appearances, and the power of love to change a person. But it's also about the old, toxic trope of being able to fix a man by loving him, and a prison becoming a home. Maybe that's what makes it a perfect fairy tale to me. It has so many other stories inside it."
---
Cathy Bramley, Queen of "Feel Good Fiction" and Sunday Times Bestselling author of thirteen novels, including Patchwork Family, My Kind of Happy, Appleby Farm, and The Merry Christmas Project. Her 14th novel, The Summer that Changed Us, is out March 3, 2022 (Orion).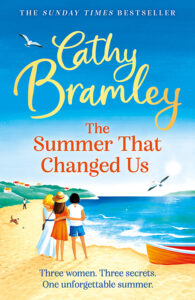 "The Frog Prince instantly springs to mind as being one of my favourite fairy tales.
"I like it because it reflects the women I write about more so than stories in which women wait to be rescued by the handsome prince. In this story, the princess accepts the frog's challenge to let him hang out with her in exchange for fetching her precious golden ball from the pond.
"It is the princess who takes all the risks (even though she tries to wriggle out of her promise at first) and it is because of her own sacrifices that she gets her happy ending. And that's a story I, and I think my readers, can relate to. After all, don't we all have to kiss a few frogs before we meet 'the one'?"
---
So much more than creative writing courses…
With online creative writing courses for those at any stage of their writing, including beginners, The Novelry takes writers from the very kernel of an idea through to a polished manuscript ready for literary agent submission. With mentoring from bestselling authors and editorial advice from leading industry professionals, The Novelry is the writing school recommended by leading literary agents.