This Morning's Georgina Shares Her Top Tips For A Tidy Home
---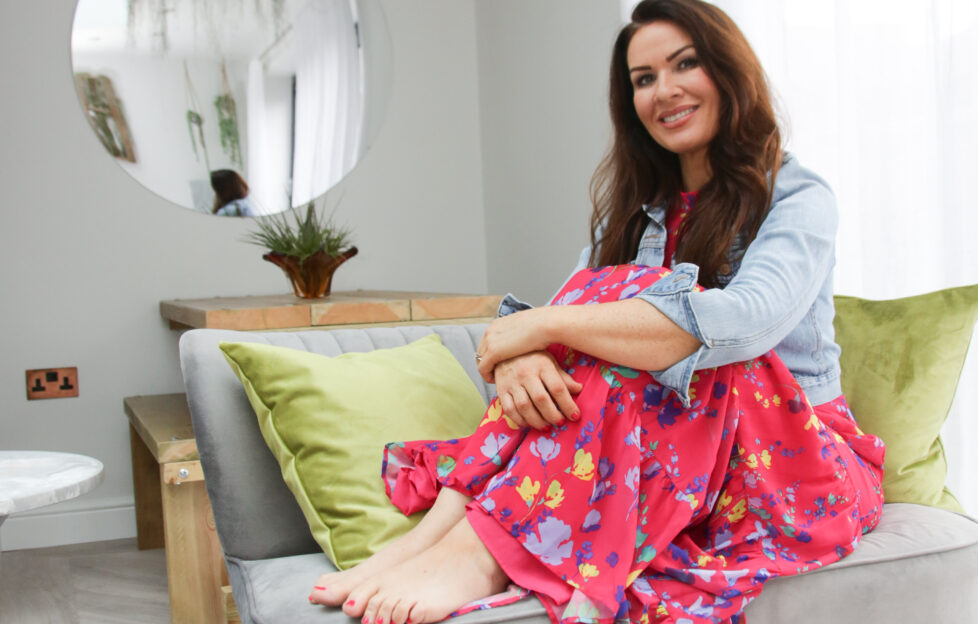 Georgina will attending the Ideal Home Show, in partnership with NatWest show on 15th and 21st March
"I'm going to be talking about Interior Wellbeing at the Ideal Home Show and giving tips on how your home can help your mental health, wellbeing and motivation – included in this is how your home can become more sustainable." Georgina Burnett
We asked Georgina to share her top tips for a tidy home!
Q: What are your top 5 tips for dealing with clutter?
Do a room audit before you start, so you can come up with a plan. Make sure you're putting enough time aside for each room. If you cut corners and don't do it properly your zen space won't stay like that for long!
Tackle one room at a time and see it to the end – no half measures. Prioritise the rooms you use the most, rather than the ones that need the most decluttering as having at least one room finished will help motivate you to continue.
Take everything out of drawers and cupboards and put into 3 piles – keep, bin, donate. If you don't have the room to keep everything, you're left with you need to seriously consider how much you need it.
Compartmentalise your storage by dividing drawers and cupboards into sections. You can either make these or buy them, but it will reduce the tendency to just throw things in and you can find things more easily.
Adopt the one in, one out rule going forward. If you are going to buy something you have to donate something to make space for it. You may find you save yourself money as it reduces the thrill of buying something new.
Q: Spring's coming: what's the best way to store winter clothes?
By their very nature, winter clothes are bulky, so if you don't have the space to transfer these to another wardrobe, vacuum packs help but aren't very eco-friendly, so try using sustainable bags but squeezing as much air out of them as possible.
Q: How do you keep on top of the clutter?
I think you have to dedicate more time to a good clear up initially, but once your home is in a good place then you need your 15 minutes a day to keep it that way.
Q: How do you reward yourself when you've completed all your tasks?
The sense of satisfaction of having a tidy home is often enough of a reward but take time to do what you love best as you've earned it.
The Ideal Home Show, in partnership with NatWest, the world's longest-running home and interiors exhibition, returns to Olympia London from Friday 11th to Sunday 27th March 2022. Georgina will be at the show on 15th and 21st March. For more information and tickets, please visit idealhomeshow.co.uk