JAZZ™ Apple, Pork & Chicken Leftover Pie
---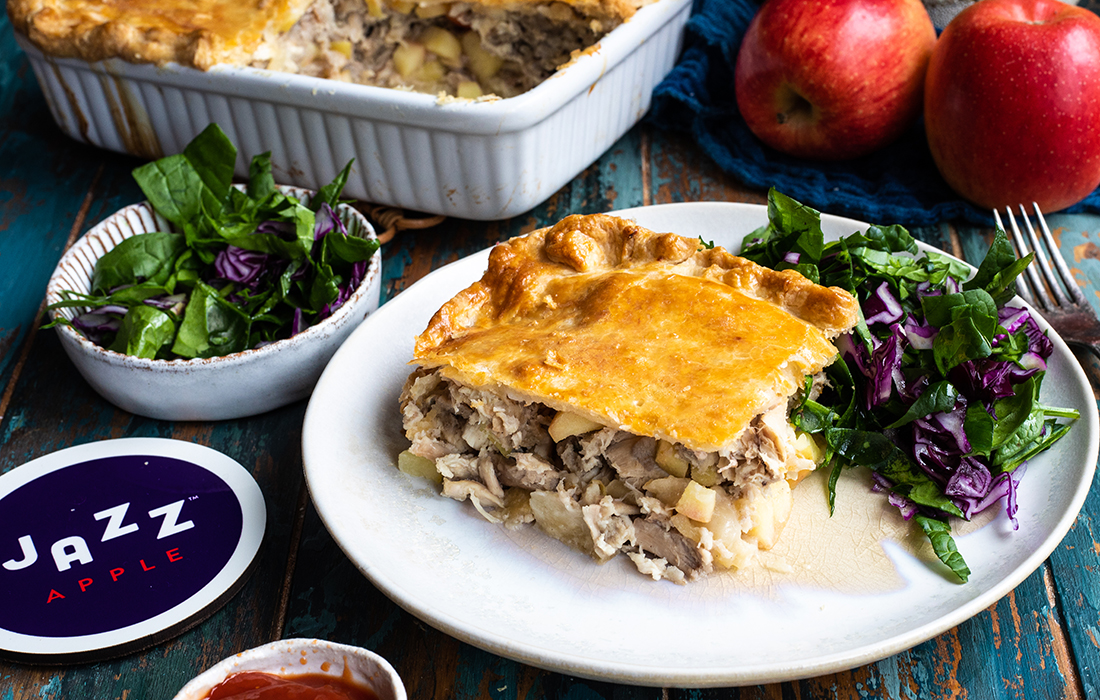 We just had to bring you this delicious recipe for British Pie Week (March 7-13) and Food Waste Action Week (March 1-7). Use up your leftover chicken and add an extra dimension with pork sausages and JAZZ™ Apples. Delicious!
Serves: 2-3
Cooking time: 30min
Grease a pie dish and line it with half the shortcrust pastry.
Mix together the leftover chicken, sausage meat and diced JAZZ™ apples.
Add the remaining pastry to top the pie.
Seal top and bottom pastry edges together around the edge of your dish.
Egg wash and bake at Fan Oven 170°C, Gas Mark 3 for 30min.