Dancing With Daffodils
---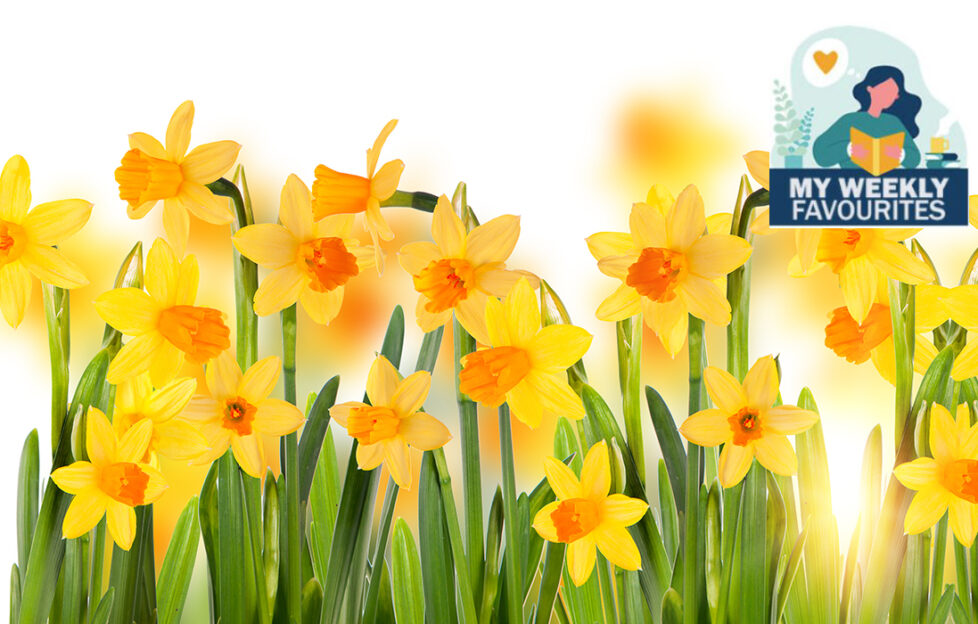 Illustration: Shutterstock
WRITTEN BY BETH MCKAY
The reunion of their past friendship was so restorative that Rachel was now ready to look forward to the future
A thin mist cloaked the hills and woods, stretching ghostly fingers into the river valley below. Rachel edged her car cautiously round the corners, as the narrow road wound through villages to the edge of the moor.
It was still early and the day felt full of promise. It was only three weeks since the email from her oldest university friend had caught her by surprise. Working from home was a freedom Rachel treasured, but delaying tactics were sometimes all too tempting. If the job in hand was a difficult one, a quick trawl through email was an easy excuse to put off getting started. Angie's message came out of the blue, dropping into her inbox on a particularly dismal Monday morning.
After ten years of near radio silence, barring the odd Christmas card of course, their catch up had been a delightful distraction. A flurried exchange of texts and photographs led to the exciting discovery that they were back in the same county, even if their cities were at opposite ends. With Dartmoor between them, it was the obvious place to meet.
Rachel was feeling quite nervous by the time she parked at the old granite bridge
There was no sign of Angie, just a few cars with dog walkers and a battered old camper. She changed into her wellies and glanced at her watch.
At that moment, a blue mini veered into the car park and came to an abrupt halt next to her. It was a relief to see her friend waving frantically through the windscreen. Angie unfolded long, jean-clad legs from behind the steering wheel and emerged in a fluster of embarrassment.
"Sorry I'm late," she exclaimed as she folded Rachel in a warm embrace. "I took a wrong turn and got completely lost. So much for my new Sat Nav!" Rachel grinned and took a step back to avoid the muddy puddle between them.
Angie had not changed one bit, she decided. Her brown eyes sparkled, lighting up her face with exuberance. She had always been a chaotic whirlwind with a great sense of fun. Just a few grey hairs beneath the mass of blond curls betrayed the passage of the years.
"I'm so glad to see you again," Rachel replied. "Thanks for coming all this way. I think you're going to like this place."
Angie beamed and surveyed the woodland around them. The trees themselves were bare but leaves were starting to appear in the sheltered undergrowth. Rachel wondered if she looked any different to her friend. She certainly felt older. Worry lines crinkled her forehead at the mere thought.
Such a lot had happened since they had last seen each other…
It had not been easy to rebuild her life after she lost Paul to cancer, but she liked to think that she was getting there slowly.
"Let's go, shall we?" Angie said, sensing the mood. She took Rachel's arm firmly in hers and steered them both down the steps to the footpath by the river.
The way was slippery at first on the flood plain. Soon the two friends were giggling as they clutched onto each other for support in the muddiest places. The trees hung low, their branches brushing the rich waters. At each twist and turn the river was awash with the debris of recent storms. As the valley opened up, it grew warmer. Spring sunlight began to filter softly through.
"Let's stop here for a bit," Rachel suggested, spotting a bench.
"Good idea!" Angie put her coat on the seat and discarded a few layers. "I never know what to wear at this time of year!"
Rachel sat down next to her and took a thermos out of her rucksack.
Angie sighed as they sipped their hot tea and Rachel passed her homemade shortbread fingers.
"We have to do this more often." Rachel nodded with pleasure.
They had not stopped talking since the car-park. It had been so easy to pick up where they had left off. When your friendship went back such a long way, she reflected, you could skip all the trivia and jump straight to the important things.
Rachel watched Angie's face carefully as they turned the last corner into the open bracken. She had kept the best part of the walk a secret. All around them throngs of daffodils glowed brightly, green leaves and yellow petals peeping through the undergrowth in every glade.
"They're beautiful!" Angie laughed aloud in her delight. "When I was a child, my dad always claimed the Romans brought daffodils to Britain. It made them seem so exotic. Did you know they thought the flowers had healing powers?"
Rachel shook her head and smiled back with confidence. Hope and healing was exactly what she had found in their reunion. Now she could truly look forward to the spring.
---
Our My Weekly Favourites series of feel-good fiction from our archives continues on Mondays and Thursdays. Look out for the next one. And don't forget – you can find brand new, uplifting short stories every week in My Weekly magazine! Subscribe now for a great saving on the weekly magazine, monthly My Weekly Special or our fortnightly Pocket Novels. Or enjoy one of our Little Escapes short story collections.