Sponsored
Regain Your Independence with the Traveller Chair
---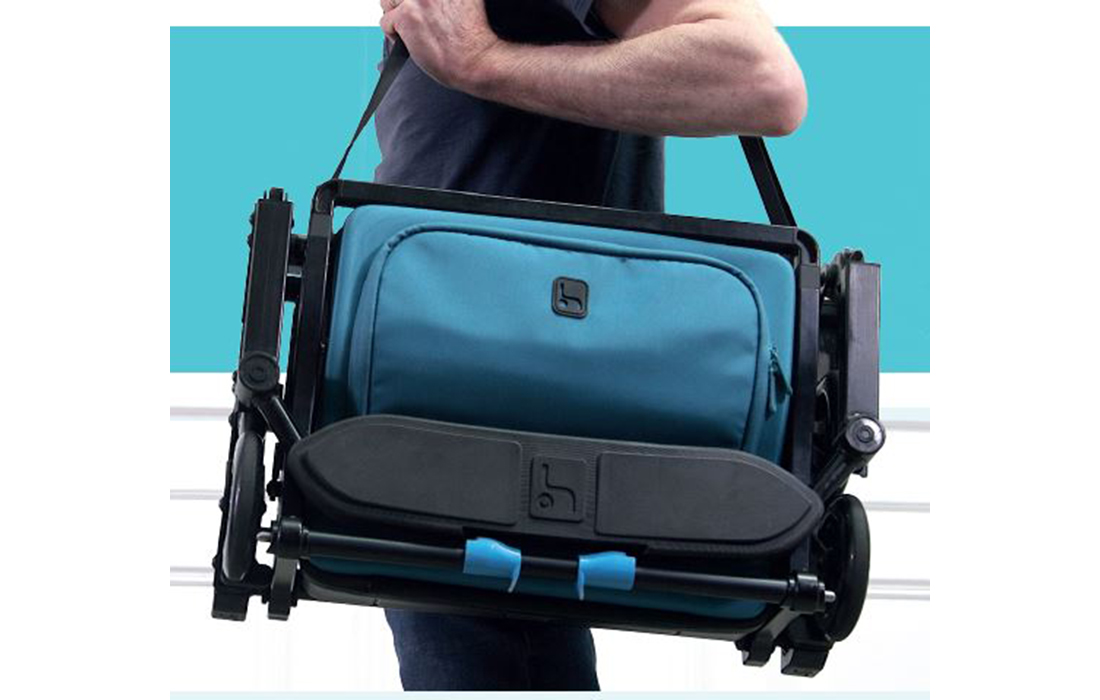 When walking is difficult, you need the Traveller Chair…
When you are a mobility-challenged person, travel can be particularly burdensome.
Whether you're travelling by air, rail, cruise ship or bus, or just going on an outing, you are often forced to depend upon pre-arranged assistance, which frequently isn't there at the allotted time.
All too regularly, people with difficulty walking lose their confidence and their independence, and end up travelling less and less, hampered and worn down by the obstacles that taking a journey can present.
But thanks to the efforts of one man, that may all be about to change. Meet Richard Williams and his remarkable invention, the Traveller Chair.
The Traveller Chair is the first wheelchair of its kind anywhere in the world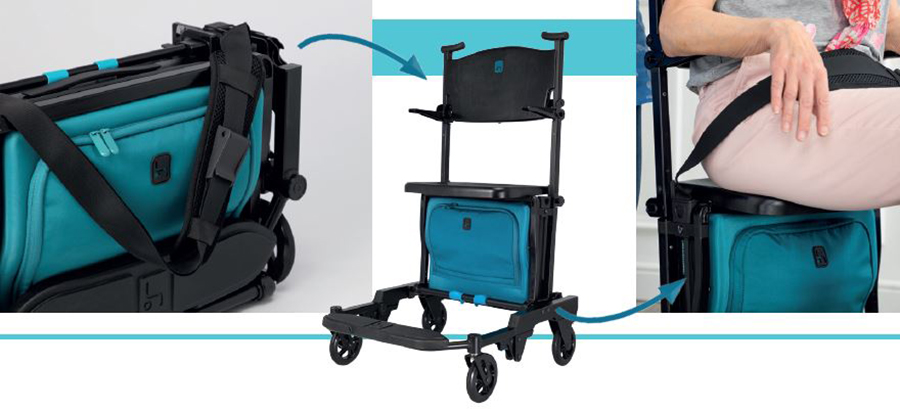 Lightweight and compact, it can be carried on a shoulder strap, and folds out with ease and elegance into a fully tested transit wheelchair in less than 30 seconds. When you're finished with it, it folds away with similar ease, converting into a carry-on case that is small enough to store in an overhead locker, car boot or luggage rack. The Traveller Chair complies with hand luggage regulations on 41 different airlines. That means that it is with you for your whole journey, ensuring comfort and self-sufficiency for the entirety of your trip.
Necessity is the mother of invention. Or, in this case, the wife. The idea for the Traveller Chair was born after Richard and his wife Jane, who has had cerebral palsy since birth, suffered a miserable experience upon landing at Heathrow from Asia. It was a grimly familiar scenario, recalls Richard, "finding ourselves stranded on the aeroplane, at 5:30 in the morning, waiting for our arranged assistance that didn't turn up – not for the first time."
"So I slept on it, and I thought about it, and turned it over in my mind. And I thought 'You know what? I can fix this!'" And fix it he did – thanks to his background as a manufacturing specialist and professional engineer. The results were spectacular, and Richard and Jane have since taken many trips using The Traveller Chair.
"I was overwhelmed with emotion when he told me about his idea and even more so now that I have seen it come to life," says Jane. "I think it's wonderful that our love for each other and travel has led to the invention of the Traveller Chair, which will change ours and others' lives, as it stays with you all the way."
In spite of being so lightweight and compact, the Traveller Chair can carry up to 16st (100kg) of weight, and is fully tested to wheelchair standards. It also comes with a matching rucksack and two bespoke cases that fit perfectly onto the chair, allowing it to act as a luggage trolley.
"Go and explore that city that you thought you would never get the chance to…"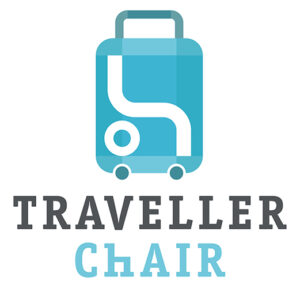 The Traveller Chair has revolutionised the way Richard and Jane travel, and now they want to share its benefits with the wider world. This extraordinary invention has the capacity to change lives, and to bring more autonomy, independence and confidence to users.
Richard has one message for the mobility challenged community: "Go and visit that grandchild that you have not seen for ages. Go and explore that city that you thought you would never get the chance to."
Open up a new world of opportunities by visiting www.travellerchair.com now.
How It Works
Complies with hand luggage regulations on 41 different airlines.
Can carry up to 16st (100kg) of weight.
Case to chair (and back again) in only 60 seconds!
---
Buy or Rent the Traveller Chair

Buy now for £449 plus VAT (£538.80) and free delivery at www.travellerchair.com or call 01773 823256 and get your 10% launch discount on your purchase using the code DTC701.
Or there is a handy rental option. Traveller Chair can offer rental with free delivery there and back to the user. It's £8.50 a day with a min of 8 days bookings, with a £200 returnable deposit. If after you have rented it, you love it, you can buy the Traveller Chair and pay the difference between what you have paid for rental and the purchase price of the chair.
---