My Weekly Special – Spring Starts Here!
---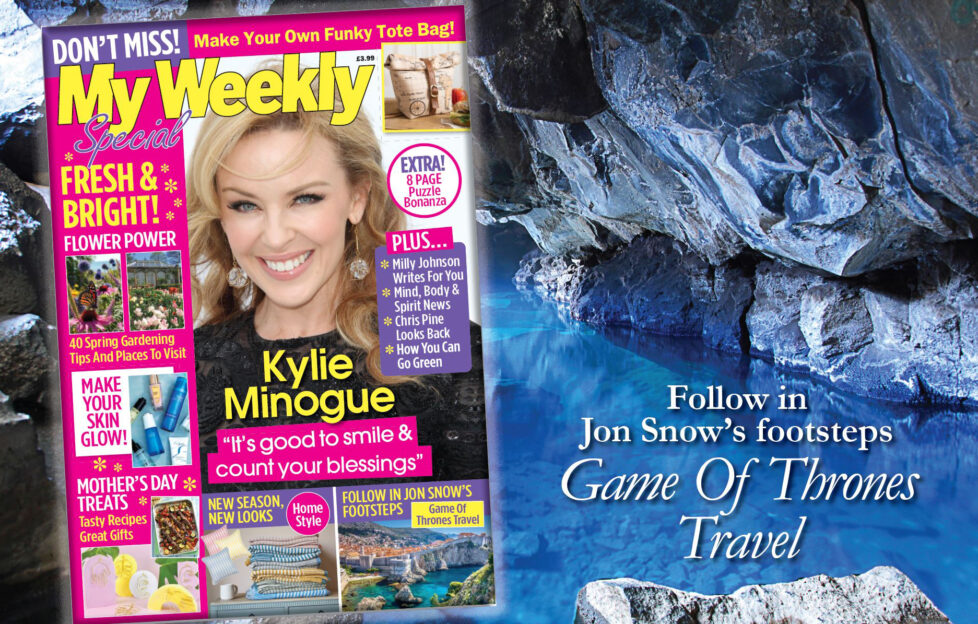 Our latest Special is in shops now! Here's a quick preview of the springtime inspiration inside:
Kylie Minogue chats about weathering life's storms and keeping smiling
40 Tips For Spring Gardening – wow! – plus our usual pages on flowers, edibles and open gardens
Beyond Winterfell – discover fabulous Game Of Thrones locations you can visit
Feathers At Your Feet… how to work with the angels
Let's Get Knitting! Jumpers with glorious textures and colours, plus a striking tote bag to sew
My Faith Changes My Life… three women share their beliefs in action
Not happy with your community? Get political and change things! Sue Hayward explains how.
Green Scene: let's clean up our act, with everything from seed grenades to mascara
Healthy at 50+. Dr Philippa throws light on adult ADHD, nerve pain and prebiotics
Uplifting fiction by Joanna Toye, Julie Dawn Baker, Milly Johnson and Beth McKay
School For Skin! Learn about how to update your skincare routine
Double nostalgia with You Must Remember This and Every Picture Tells A Story
Plus lots more…
On sale from March 10, 2022, only £3.99!

Available from supermarkets, newsagents (find your local stockist here), or save money with a great subscription deal.