Spacehopper | Helen Fisher
---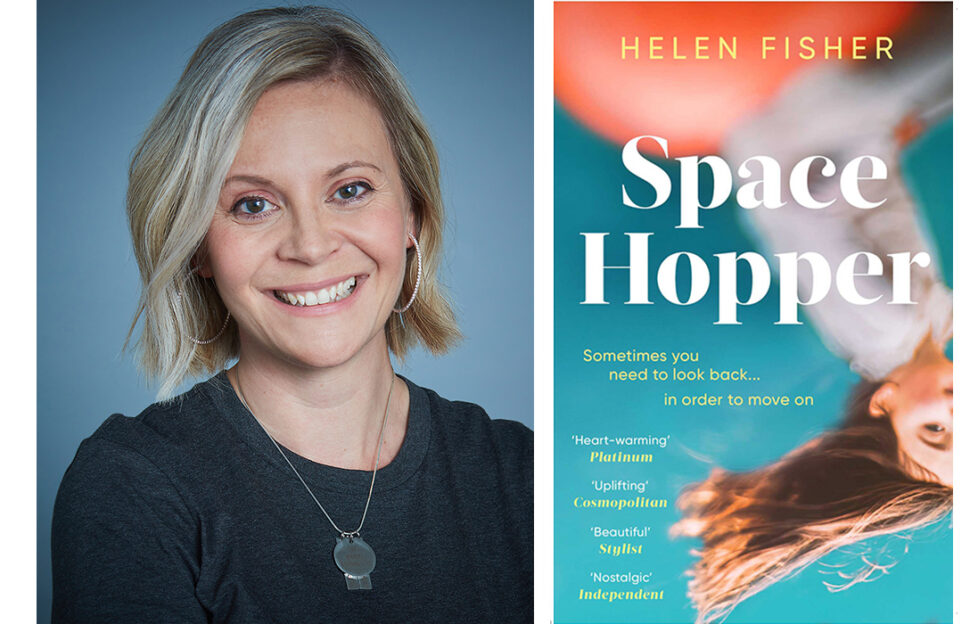 REVIEWED BY LINDA HILL
Space Hopper was absolutely not what I was expecting. I had anticipated a light rom-com style read, but instead found an intriguing and surprisingly contemplative and philosophical narrative that made me think even as it entertained me.
It's tricky to categorise Space Hopper as it has elements of fantasy and the magical, as well as time travel and the psychological so that it appeals to a wide range of readers. There's a surreal quality to the plot and certainly the reader has to suspend disbelief for it to work – but work it does. What Helen Fisher manages so well is to examine the "what ifs" of life, causing the reader to reflect on elements of their own past that they wish they could go back and alter or relive. Space Hopper is one of those books that has impact long after you've finished reading it.
Emotional and compelling
Although there are some intricate twists and turns, the plot is not particularly fast paced, but that it the whole point of Space Hopper. Through Faye's storytelling it's a poignant look at the day to day existence of us all, of our loves and our losses and how we weave our memories into the fabric of who we become. I found it both emotional and convincing. That said, there are some very dramatic aspects too!
The immediacy of Faye's first person voice captivates the reader and draws them into the story from the very first page. The direct appeals and comments Faye makes to the reader makes them feel as if they are equally as much part of the story as Faye and the other characters. I confess I didn't much like Faye, but my goodness she held me captivated. She is so brilliantly named, with Faye having echoes of faith and deriving from the fairy or faie world, that I found her totally fascinating and cared about her. Her reflections on faith, belief, family connection, fate, belonging, trust and betrayal make her three dimensional and compelling. Indeed, the intimate portrait of the relationship between Faye and her mother or, perhaps, Faye's perception of her mother, causes the reader to reflect on their own parental relationships with real impact. Similarly, there's a moving portrait of a marriage as Faye and Eddie's lives are revealed.
Space Hopper is certainly entertaining, but more, it's intriguing, unusual and mystical, contemplating who we really are. I keep thinking about it.
Space Hopper by Helen Fisher (Simon & Schuster) is out from March 17, 2022 in PB, £8.99 and eBook, £4.99.
---
Don't miss an exclusive short story, Heather, from Helen Fisher in this week's issue of My weekly (on sale March 15-22, 2022).