Support Mary's Meals This Mother's Day!
---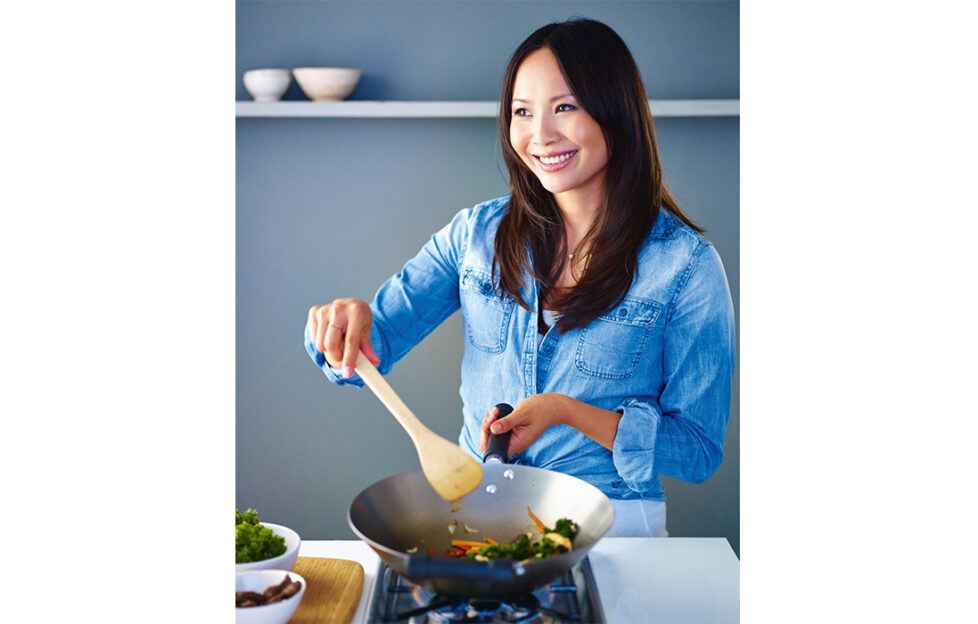 Ching He Huang gives her support to Mary's Meals' Mother's Day campaign
Mary's Meals, the school feeding charity that My Weekly is proud to support every year in our Helping Hand Appeal, is offering a lovely range of  Mother's Day gifts. Starting from just £15.90, each purchase will help feed a hungry child every school day for a full year – and each gift includes access to an online recipe book…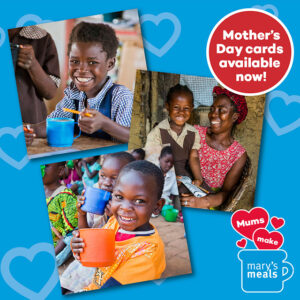 It really is true to say that mums make Mary's Meals. In the countries where Mary's Meals operates, it is most often mothers who volunteer to prepare and cook the food. They do this so that their children, and children living in their communities, can have the chance of a better life.
Here in the UK, many mothers volunteer their time to raise funds for the charity and raise awareness of its work. So this Mother's Day, why not buy a Mother's Day gift with a difference, to help some of the world's most vulnerable children? Each gift bought from Mary's Meals includes access to an online recipe book, and Ching He Huang MBE, the celebrity chef and food writer,  is delighted to be involved. She's just one of the famous faces featured in Mary's Meals special Mother's Day recipe book.
In the book, Ching He Huang has donated a recipe for her mum's golden sticky rice cabbage 'money bag' parcels (below), alongside Judy Murray's mum's traditional shortbread recipe, and Nadiya Hussain's mum's Bengali chicken korma recipe.
Ching  says, "My mum's presence can often be felt in my cooking. Whenever I use sticky glutinous rice it always reminds me of mum – she always says if you eat sticky rice you will always stick with your family.
"I am proud to join Mary's Meals in celebrating the important role of mothers across the world, delivering food, joy and hope to children living in the world's poorest communities."
Emma Hutton, head of grassroots engagement for Mary's Meals, says:
Without the support of the amazing mums, grandmothers and aunts who volunteer for Mary's Meals, we simply wouldn't be able to feed over two million children every school day.
How You Can Help This Mother's Day
Mary's Meals feeds two million hungry children every school day in 20 countries including Yemen, Malawi, Liberia, Kenya, Zambia, Haiti, India, Syria, Lebanon, Ethiopia, Thailand, Myanmar, Uganda, South Sudan, Niger, Madagascar, Zimbabwe, Benin, Ecuador, and Romania
To offer your support to Mary's Meals, pop over to marys-meals.myshopify.com and take a look at the clothing, accessories and gift cards available.
---
Ching's Mum's Golden Sticky Rice Cabbage 'Money Bag' Parcels
Ingredients:
·       300g glutinous rice, washed until the water runs clear
·       300ml vegetable stock
·       1tbsp + 1tsp toasted sesame oil
·       1tbsp rapeseed oil
·       1 garlic clove, finely chopped
·       1tsp finely grated fresh root ginger
·       1 red chilli, deseeded and finely chopped
·       1 small carrot, finely diced
·       ¼tsp ground turmeric
·       100g smoked tofu, drained, rinsed in cold water and diced into 3mm cubes
·       50g long-stem broccoli, finely diced
·       6 fresh shiitake mushrooms, stems discarded, sliced
·       2–3tbsp tamari or low-sodium light soy sauce
·       1tbsp brown rice vinegar
·       1 spring onion, trimmed and finely chopped
·       Small handful of coriander, finely chopped
For the 'money bag' parcels:
·       6 whole savoy cabbage leaves
·       6 garlic chives or onion chives
To garnish:
·       Micro shiso
·       Micro coriander
·       Edible flowers
Method
Put the rice in a saucepan over a medium heat.
Add the stock and bring to the boil, then cover with a lid, reduce the heat and simmer for 15min until all the stock has been absorbed.
Turn the rice out on to a tray and cool at room temperature for 15min. Once cool, add 1 tbsp sesame oil to stop the rice from sticking together when it's added to the wok.
Meanwhile, prepare the cabbage leaves. Prepare a saucepan of hot water and a bowl of iced water. Blanch the cabbage leaves in the hot water until tender (less than a minute), then rinse, drain, plunge into the iced water and pat dry with kitchen paper. Set aside.
Place a wok over a high heat until smoking, and add the rapeseed oil. Once hot, add the garlic, ginger and chilli and stir-fry for 3 seconds, then add the carrot and turmeric and cook, tossing, for 10 seconds.
Add the tofu, broccoli and mushrooms and toss for a further 10 seconds. Now add the rice and start to break it down, but don't stab at it and make it claggy.
Season with the tamari or light soy sauce and rice vinegar, pouring them evenly across the rice, followed by 1 tsp toasted sesame oil. Stir-fry for 2min to mix the flavours. The rice should be quite 'clean' and golden in colour. Sprinkle over the spring onion and coriander.
To create the 'money bags', spoon some of the rice mixture into one of the cabbage leaves. Use a chive to tie it into a money bag shape. Repeat with the remaining cabbage leaves and rice, garnish with the micro herbs and flowers and serve immediately.