Pocket Novel: Legacy of Love
---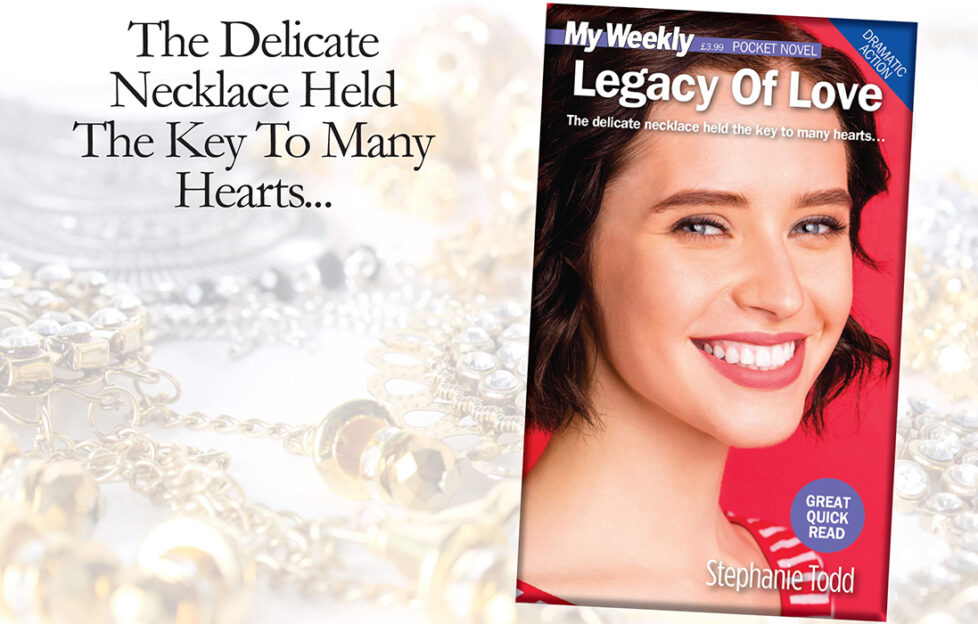 The delicate necklace held the key to many hearts…
Dramatic Action
When the mysterious Dominque Belcastro swept into his antiques shop and his heart, Zachariah Holmes had no idea that the item she was trying to sell would not only take them on a journey through history together, but that the stories they'd uncover would change both their lives forever.
Perfect size for your handbag
Empowering, uplifting and romantic!
Puzzles inside, too!
Written by Stephanie Todd
On sale from March 31, 2022, only £3.99! Available from supermarkets, newsagents and by subscription.
---
Have you always wanted to see your words in print? We're currently looking for My Weekly Pocket Novels submissions, filled with romance, drama, thrills and excitement! Find out more here…