21 Stories For Ukraine
---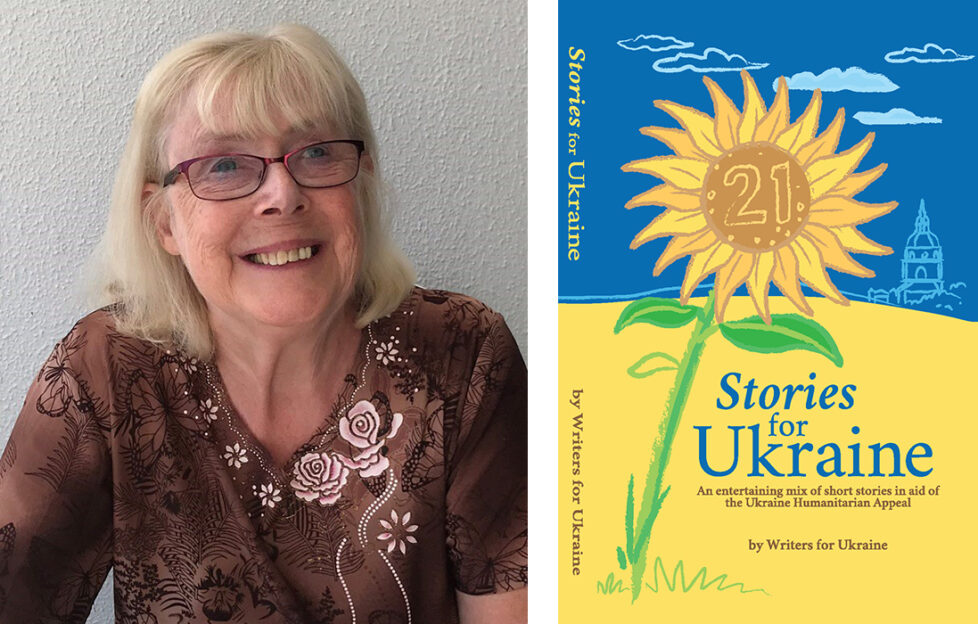 Author Linda Barratt and her charity book for Ukraine
Twenty years ago writer, Linda Barrett, had her first story published in the pages of My Weekly magazine and now she's embarking on a wonderful project to raise donations for the DEC Ukraine Humanitarian Appeal…
Here Linda tells us what inspired her writing project and how it all came together in a record time of just three weeks.
"Along with the rest of the world I sat in front of the TV in mounting shock and horror as the barbaric invasion of Ukraine unfolded and indeed worsened day after day. There have been many times that I have been reduced to tears but in contrast to the cowardly actions of Putin, the bravery of the people of Ukraine and their leader has inspired me so much.
"I know that I am but one of millions who have felt this way and that we all share a common sense of helplessness. Millions, throughout the world, are donating and doing amazing things to help the Ukrainian cause and many, like me, are left wondering what on earth they can do to help.
I am a writer, and, in the past, I have donated stories to charity books so I started to wonder if it might be possible to quickly put together an anthology of short stories the proceeds of which would go to DEC to help these people.
"I contacted a number of fellow writers with my idea. The response was swift and a resounding YES; and that has resulted in the publication of this book.
"Everyone has been so generous, not only in donating stories, but in giving their time and expertise to make this project work and I thank them all from the bottom of my heart."
---

21 Stories for Ukraine is now available to buy on Amazon, in paperback (£4.99) and on Kindle (£1.99).