Tell Us Your Royal Story
---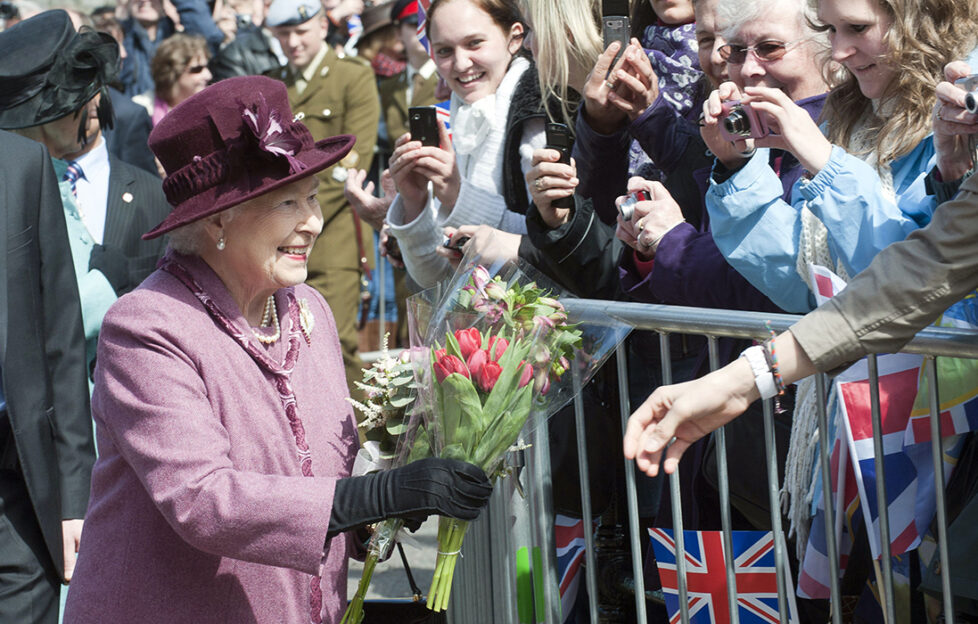 Photo by David Parker/Afp/Getty Images/Shutterstock
We'd love to hear from you and feature your recollections and congratulations as the Queen marks 70 incredible years of service…
Have you ever been lucky enough to meet the Queen? Would you like to share your memory with our readers? Or would you like to pass on your congratulations for 70 years of service to this incredible woman? We hope to include as many of your stories as we can in our fabulous Queen's Platinum Jubilee issue, out on May 24. If you have a photograph of yourself on the day, we'd love to see it.
Sent your details to…
Please send your letter and photograph to All About You, My Weekly, Meeting HRH, 2 Albert Square, Dundee DD1 1DD.
Or email…
If you don't have a photograph, email your story or message to the Queen at allaboutyou@dcthomson.co.uk, with Meeting HRH in the subject line.
Look out for our Platinum Jubilee issue, on sale May 24-31
We'll let you know if your story makes it into the magazine! Our Queen's Platinum Jubilee issue will be in shops from May 24-31.