Hot Cross Bun Espresso Martini
---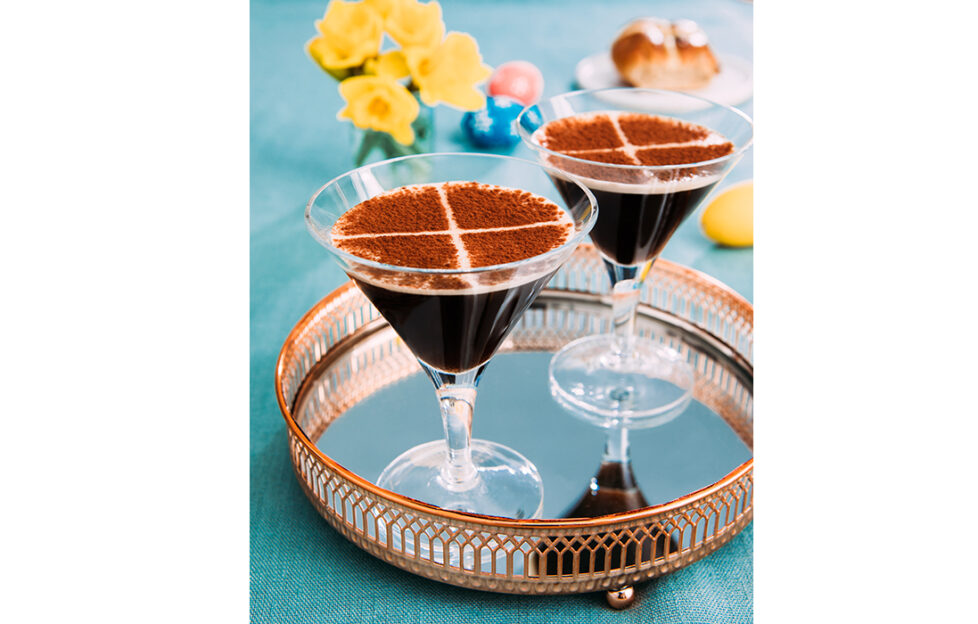 Here's something different for Easter, a cocktail with a delicious new twist – and all the seasonal flavours!
Preparation time: 5min
Serves: 2
To make the hot cross bun sugar syrup put one cup of water, 100g of caster sugar and one hot cross bun in a blender. Blitz until smooth and strain.
Pour equal parts of vodka, coffee liqueur, coffee and hot cross bun sugar syrup into a shaker with ice.
Shake long and hard for a frothy top then pour into a pre-chilled martini glass.
Place two stirrers in a cross shape on the rim of the glass and dust with cocoa powder.
Remove stirrer to create the hot cross bun pattern and serve.