Chocolate Cherry Peanut Butter Mini Cups
---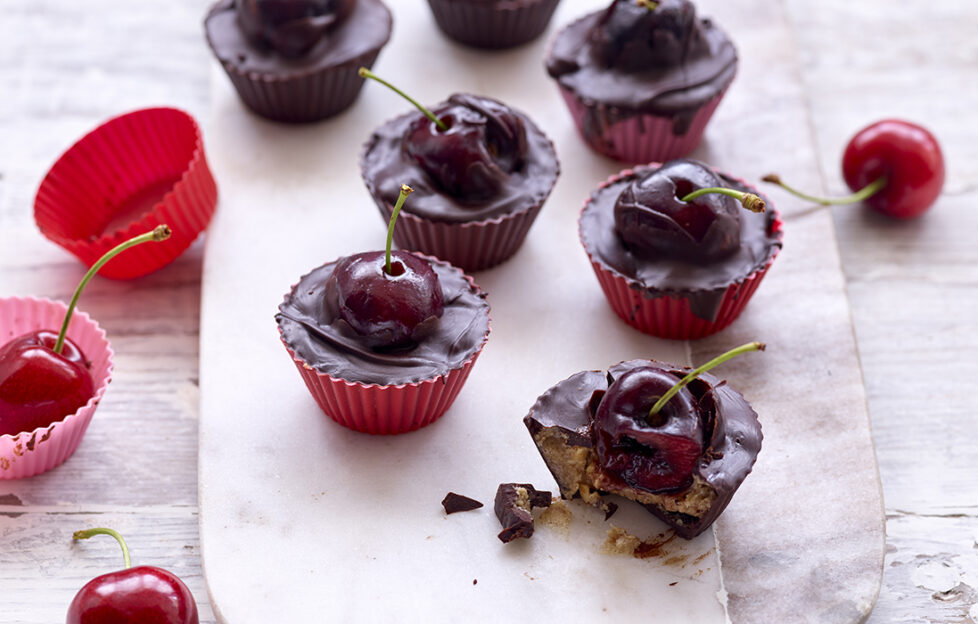 These dark chocolate cherry cups are perfect for at-home snacking to boost your immune system and leave you feeling relaxed. Created by Love Fresh Cherries.
Preparation Time: 30min
Chilling Time: 30min
Makes 10 mini cups
Arrange the paper or silicone cases on a tray. Melt the chocolate in the microwave or over a pan of gently simmering water.
Using around two thirds of the chocolate spoon a little into the cases and brush up the sides, then chill in the fridge for 10min until set.
Combine the peanut butter with the honey and stir. Spoon the mixture into the chocolate cases to just below the rim. Top with a cherry, pushing it down into the mixture slightly. Then spoon over the remaining melted chocolate enclosing the mixture completely. Chill until set.
The mini cups can remain in the fridge, covered, for 3-4 days. Or you can freeze them, defrosting for 5-10min before eating.
Pick up this week's My Weekly for more delicious energy-boosting Smart Snacks recipes, plus much more! Just £1.60 from newsagents and supermarkets. Or subscribe for a great money saving deal.