Blueberry Scones
---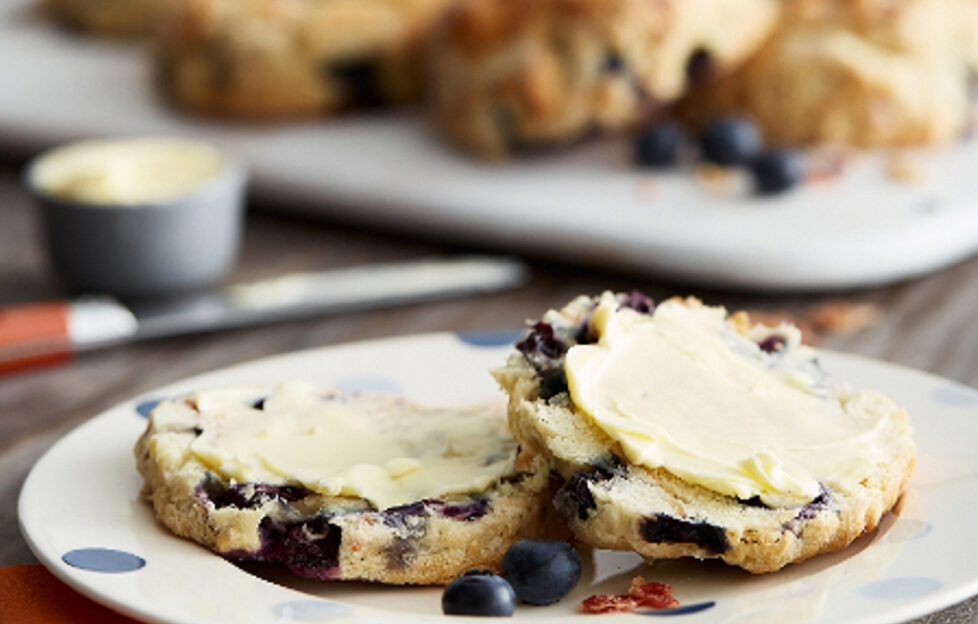 A teatime or picnic staple, and a novel flavour combination! Try these wonderfully simple scones with blueberries… and bacon
PREPARATION TIME: 25min
COOKING TIME: 30min
SERVES: 8
Preheat oven to 220°C/ gas mark 7.
Mix flour, sugar, baking powder, baking soda, salt and cinnamon in a bowl before adding the Trex. Rub together until the mix looks like crumbs.
In a separate bowl, whisk the milk and oil before adding it to the dry mixture. Stir until moistened and add blueberries and (cooked) bacon.
Sprinkle flour on to the surface, and knead the dough. Pat into a round until roughly 4cm deep. Take a round cutter, cutting out scones.
In a small bowl, beat the egg and milk, then use a pastry brush to brush over the scones. Bake at 220°C for 15min until golden brown.

Find more simple, delicious, Mayday picnic recipes in My Weekly! On sale April 26, just £1.60 from newsagents and supermarkets, or subscribe for a great value deal.