Pocket Novel: Intrigue At The Castle
---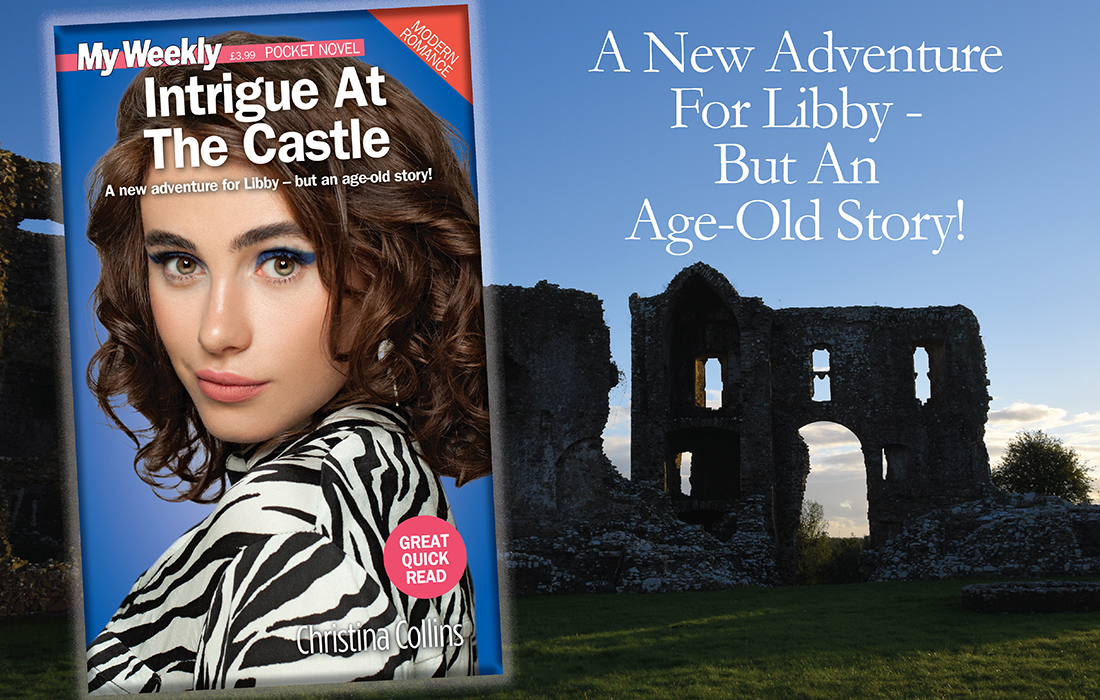 What secrets lay hidden among the ruins on the hill?
Romantic Mystery
Against her mother's wishes, Libby takes a summer job in the West Wales village where her parents met… and parted. Soon she is caught up in the struggle to keep the caravan park going, and the mystery surrounding the ponytailed man who haunts the castle ruins, whose story is so oddly similar to her mother's.
And will Ewan – or Joe – ever get past Libby's own fierce defences?
Perfect size for your handbag
Drama And Romance!
Puzzles inside, too!
Written by Christina Collins
On sale from April 28, 2022, only £3.99! Available from supermarkets, newsagents and by subscription.
---
Have you always wanted to see your words in print? We're currently looking for My Weekly Pocket Novels submissions, filled with romance, drama, thrills and excitement! Find out more here…