Pocket Novel: Love In Monte Carlo
---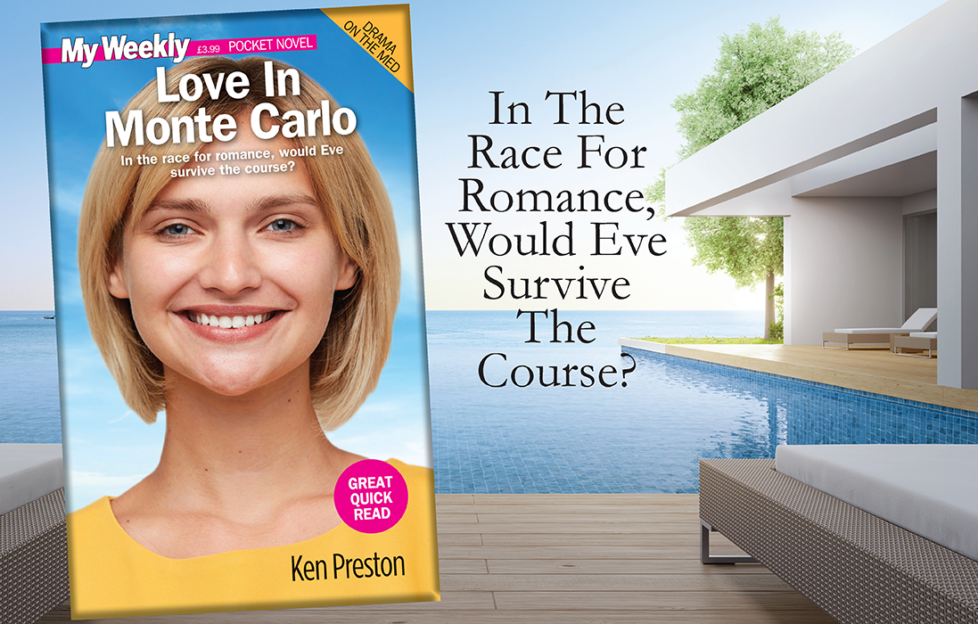 Who is behind the deadly plot to wipe Wyatt off the grid?
Romantic Thriller
Within hours of finding herself alone and penniless in Monaco, Eve is rescued by handsome billionaire Wyatt and caught up in a world of penthouse flats, high-tech racing cars, high stakes… and lowlifes set on sabotaging, even wiping out, the competition. How will Eve cope in moments of deadly danger?
And will Wyatt turn out to be her most ill-judged romantic choice of all?
Perfect size for your handbag
Drama, Danger And Romance!
Puzzles inside, too!
Written by Ken Preston
On sale from May 12, 2022, only £3.99! Available from supermarkets, newsagents and by subscription.
---
Have you always wanted to see your words in print? We're currently looking for My Weekly Pocket Novels submissions, filled with romance, drama, thrills and excitement! Find out more here…