Do No Harm | Jack Jordan
---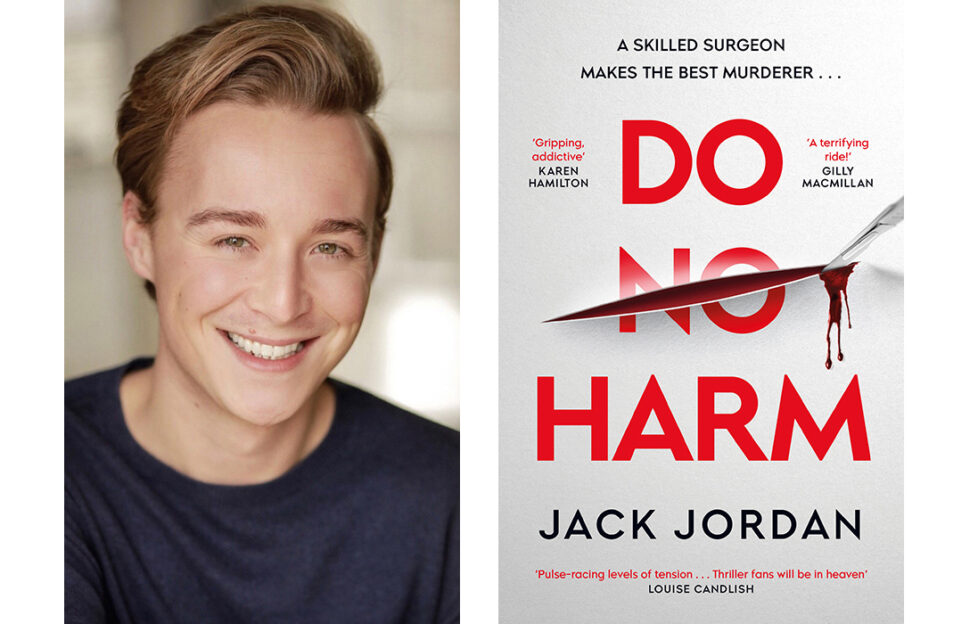 Photo: © Matt Nalton Photography
REVIEWED BY LINDA HILL
Do No Harm is classic Jack Jordan.
It's a heart-thumping, fast paced adrenalin rush that leaves the reader reeling and short of breath. They find themselves in a maelstrom of taut plotting and tension that is profoundly affecting.
The timed chapter entries give a fast pace, and the ECG graphic interspersing the text is very effective in elevating the reader's heart rate too. As each chapter is short, there's a break-neck speed to reading this one.
One wrong decision…
Certainly there are moments where a willing suspension of disbelief might be needed. But Do No Harm is intelligent, captivating writing as Jack Jordan forces his reader to wonder, 'What if?'.
He shows with crystal clear insight just how one wrong decision, one late bill, one poor relationship can spiral us into a lifestyle that dominates and shapes us completely, forcing us into choices we'd never normally make.
I found myself exclaiming aloud
My brain was whirling as I read, trying to decide what decision I might make in Anna or Margot's place and as I tried to judge whether theft or murder are equally immoral, or equally justifiable.
I found myself exclaiming aloud with 'Oh, no!' or 'Don't do that!' until I was so ensnared in the story I almost forgot it's a work of fiction.
I was desperate to get to the end to see how it was resolved. Yet at the same time, I didn't want Do No Harm to finish as I was so immersed in the story.
A tantalising back story
The three women whose perspectives form the structure of the story – Anna, Margot and Rachel – are sensitively portrayed.
While there is some brilliantly unexpected resolution for them at the end of Do No Harm I'd love to find Rachel in a prequel, as her back story is tantalising.
Through them the exploration of nature and nurture, morality, grief, family and belonging, add a surprising emotional thread that balances perfectly the high octane events.
Unputdownable… and needs a health warning
Do No Harm is one of those narratives it's hard to review without spoiling the plot. Any reader looking for total immersion in a story they simply can't put down needs this book.
I'd say Do No Harm should come with a health warning – it's going to put up your blood pressure considerably and make you question your own morality!
I loved it.
Do No Harm by Jack Jordan is published by Simon & Schuster, £12.99 HB, out May 26. It's available to pre-order from Amazon now.
Find more great book reviews, recommendations and short stories by big name authors in My Weekly and in the monthly My Weekly Special. Why not subscribe for a great saving on the shop price, delivered to your door!
And look out for an exclusive short story, The House On Edgeware Street, by Jack Jordan in this week's issue of My Weekly.