No Time To Spare
---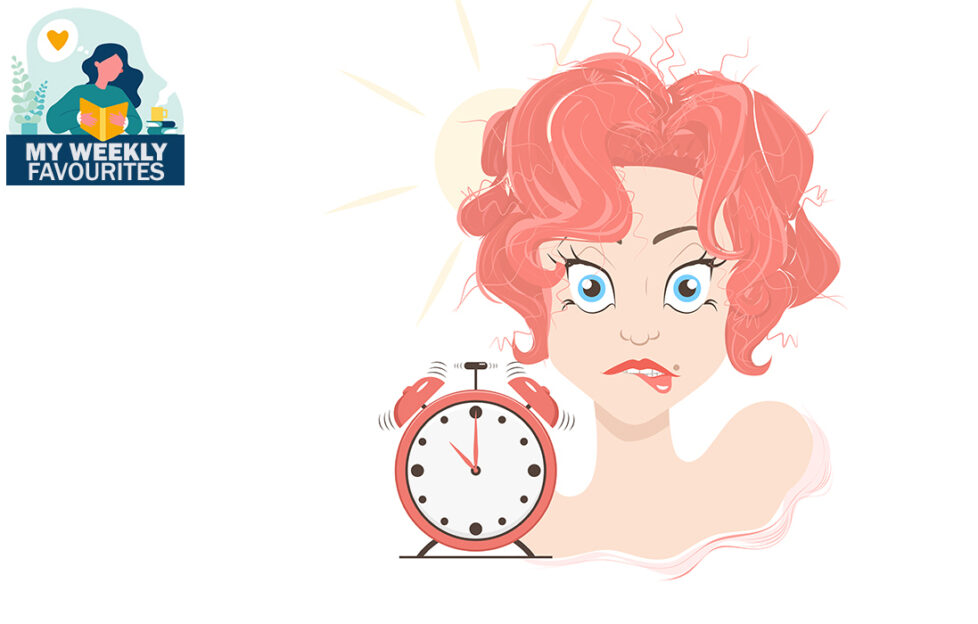 Illustration: Shutterstock
An incessant beeping interrupted Rose Chamberlain's early morning dream.
She turned the radio clock's alarm off and nudged Brett until he grunted that he was awake. His ability to sleep through the noisiest phone or clock alarm meant it was her job to get them up each morning.
Following the usual routine, she showered first while Brett got Lucy and Maddy up and dressed, then Brett showered while Rose fed the girls and breakfasted herself.
Brett had his coffee and toast while Rose did the girls' hair and supervised teeth cleaning.
When they left the house, Rose dropped Brett at the train station before taking Lucy to childcare, Maddy to school, then continuing to the clothing boutique she managed.
The schedule was just as structured in reverse.
Rose left work at the same time as always and picked Brett up from the station, then they both collected Maddy from the after-school club and Lucy from childcare.
The family arrived home around six o'clock. Being Friday, it was Rose's turn to cook.
After dinner, Brett bathed the children and Rose put them to bed, then Rose and Brett worked into the night.
Rose checked invoices and staff rosters. Brett was an architect and spent the evening working on building plans.
They both fell into bed, bleary-eyed and exhausted.
It had been a normal day. Perhaps it was the fact that it had followed so many other normal days that Rose forgot to turn off the alarm. On Saturday morning, it screamed its usual chorus.
She fumbled for the off switch and swung her legs out of bed. Then, with delicious relief, she remembered it was Saturday.
She crawled back under the covers and spooned Brett who, as usual, had not even stirred.
Hours later Rose rolled onto her back, stretched, and peered sideways at the clock.
Her body sprang upright like an Egyptian mummy come to life.
"Brett!" she squealed.
The human alarm being more urgent than the electrical one, Brett spun around so fast he got tangled in the bedsheets. He pushed the top sheet from his face.
"Why are you yelling at me?"
Rose flew out of bed. "It's eleven-fifteen. The wedding's at twelve!"
Brett's exit from the bed rivalled Rose's. Had bed-exiting been an Olympic event, they'd have tied for the gold medal.
His sister would never forgive him if he arrived late to her wedding!
Rose was already in the girls' bedroom. She shook each one.
"Up, up, up!" she said. "You both slept in. You never sleep in."
If this Saturday had begun in the usual way, the girls would have sprung onto their parents' bed around seven o'clock and bounced them awake.
"Why are you rushing, Mummy?" three-year-old Lucy asked as Rose flung the wardrobe door open.
"I'm not rushing, sweetheart. I'm just in a bit of a hurry."
Rose turned to her older daughter who had just turned six.
"Maddy, you're a big girl. I need you to dress quickly and help Lucy get dressed. Find something pretty to wear. OK?"
"OK," Maddy replied as Rose bolted from the room.
There wasn't time to shower, but Rose needed to at least put her face on.
Brett was in the middle of another gold medal performance. This time it was speed-shaving.
"We'll make it," he said. "We just need to be out of here by quarter to twelve."
The church was only a block away.
Minutes later, Rose's make-up was in place.
She brushed her hair so fast, a crackle of static electricity made her jump.
When she returned to the bedroom, Brett was already dressed and straightening his tie.
She yanked a dress from the wardrobe, pulled it over her head, and slid her feet into shoes.
"Do we take the present with us or give it to them later?" Brett asked as Rose grabbed her handbag.
Rose's eyes widened. If her cheeks had been free of make-up, they'd have turned white.
"I haven't wrapped it!" She ran from the room.
"I guess we take it with us," Brett said.
An inaugural speed-wrapping event joined the Chamberlain Olympics. When it was done, Rose glanced at the clock on the wall and groaned.
"We should already be on our way."
Just then, Maddy and Lucy appeared.
Brett put a hand to his mouth.
He looked across at Rose who could do little more than stare. Her mouth opened, shut, then opened again.
"We have to go," she finally said.
And so it was that Rose and Brett made it to the wedding just in time with their two little daughters who had dressed themselves in their prettiest clothes – Maddy in her favourite Snow White gown, and Lucy in her sparkly pink dinosaur costume.
Our My Weekly Favourites series of feel-good fiction from our archives continues on Mondays and Thursdays. Look out for the next one.
Don't forget – you can find brand new, uplifting short stories every week in My Weekly! Subscribe now for a great saving on the weekly magazine, monthly My Weekly Special… or our fortnightly thrilling, romantic Pocket Novels.