Sponsored
5 Ways to Care for Garden Birds in Spring
---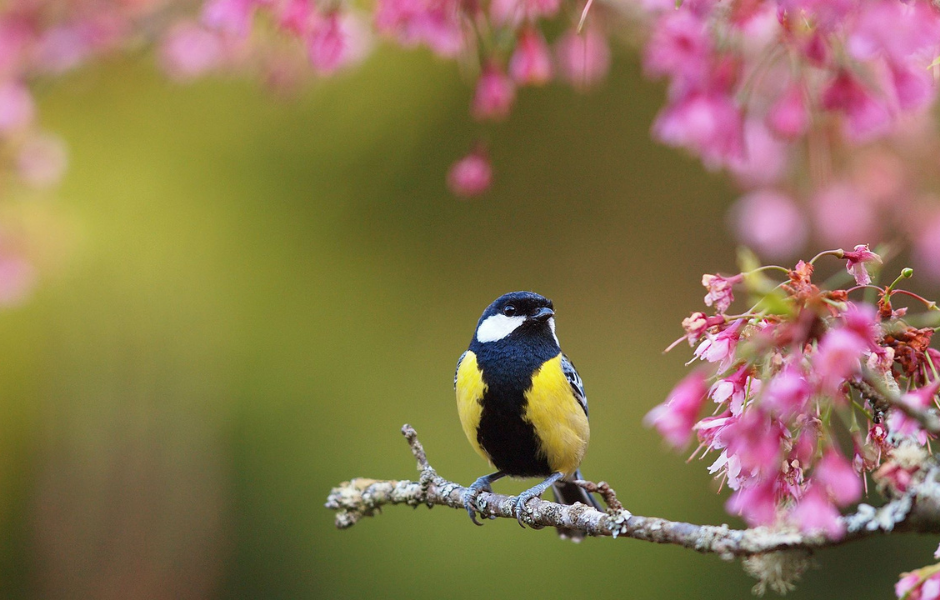 The dawn chorus has begun its tune as wild birds get ready for the busiest time of year. Give your feathered guests some extra TLC this spring and watch your garden bloom with life!
Spring brings hustle and bustle as wild birds increase their activity for the breeding season. But with many species facing a population decline, it's vital we give them a helping hand to ensure they have the best chance of bringing in the next generation. If you're stuck on ideas on how to care for garden birds, here are five easy tips to help guide you through the season.  
---
Spring guests 
Before you start welcoming wild birds into your garden, you'll first want to know who's attending! During spring, the top common birds you'll likely see are Blackbirds, Blackcaps, Blue Tits, Chaffinches, Chiffchaffs, Coal Tits, Greenfinches, Goldfinches, Great Tits, House Sparrow, Jays, Long Tailed Tit, Robins, Woodpigeons and Wrens. 
---
1 Food, glorious food!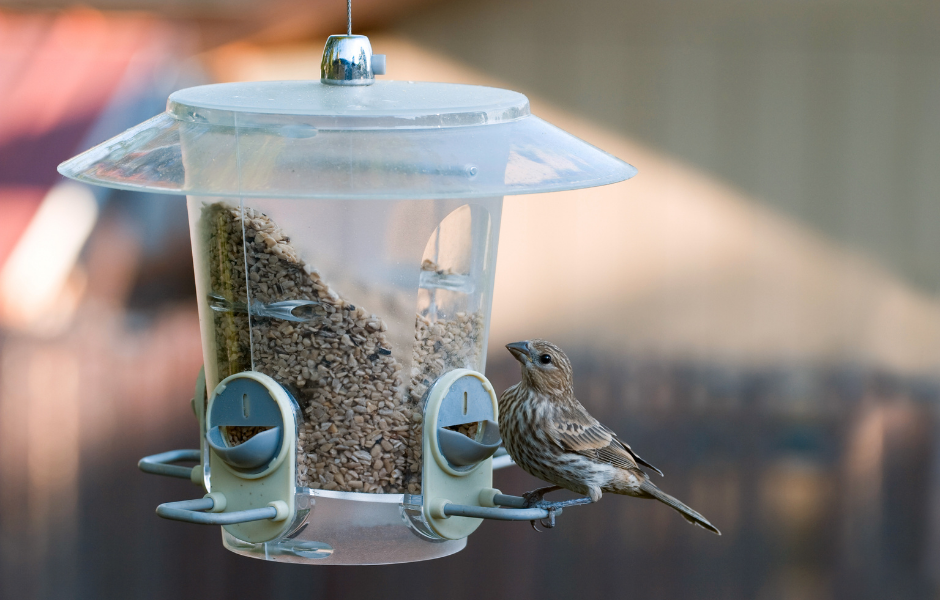 During this crucial period in the garden birds' lives, food sources begin to dwindle. As the temperature rises, the earthy ground hardens and it becomes trickier to get to those delicious insects. So providing them with the best quality bird food that can replenish all their nutritional needs is key.
Wild birds will be exerting themselves more as they carry out their spring duties of building nests, raising their young and defending their territory.
Food high in energy and protein, such as Suet Treats, Mealworms, Sunflower Hearts and Seed Mixes, will fuel them to carry out these tasks. Remember to regularly top up your bird feeders with delicious food to ensure your birds won't go hungry! 
2 When it comes to bird feeders, the more the merrier!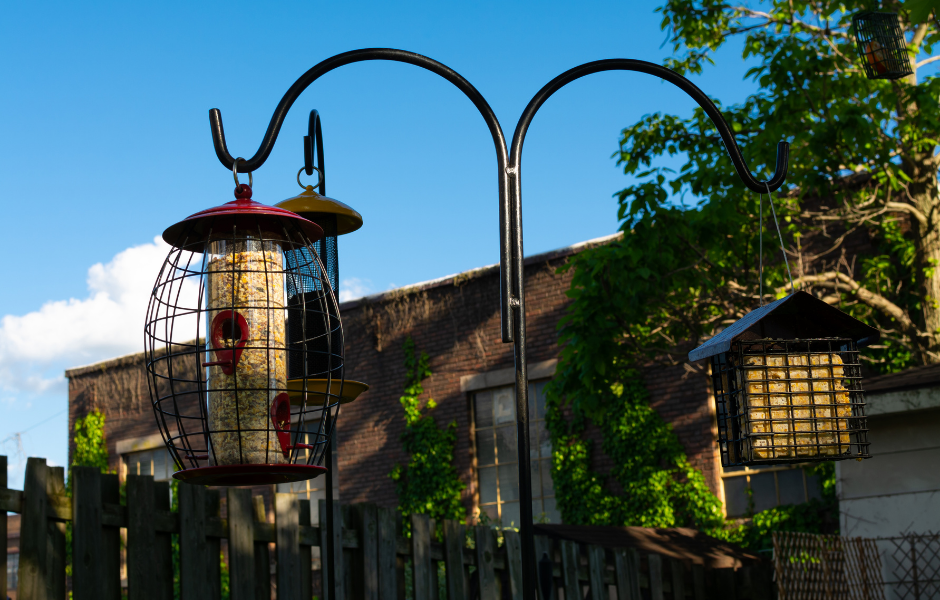 Bird feeders are basically restaurants for wild birds, and like any owner, you'll want yours rated 5-stars. Choosing feeders that suit all species is essential and with feeders coming in all shapes and sizes, you have a wide variety to choose from. The more variety of bird feeders in your garden, the more species you'll attract. Below are different types of bird feeders that will work well in any outdoor space:
Common garden creatures such as squirrels are renowned for eating all the bird food. So if you would like to reserve the treats just for your feathered friends, consider a  squirrel proof bird feeder.
3 It's never too late to put up a nest box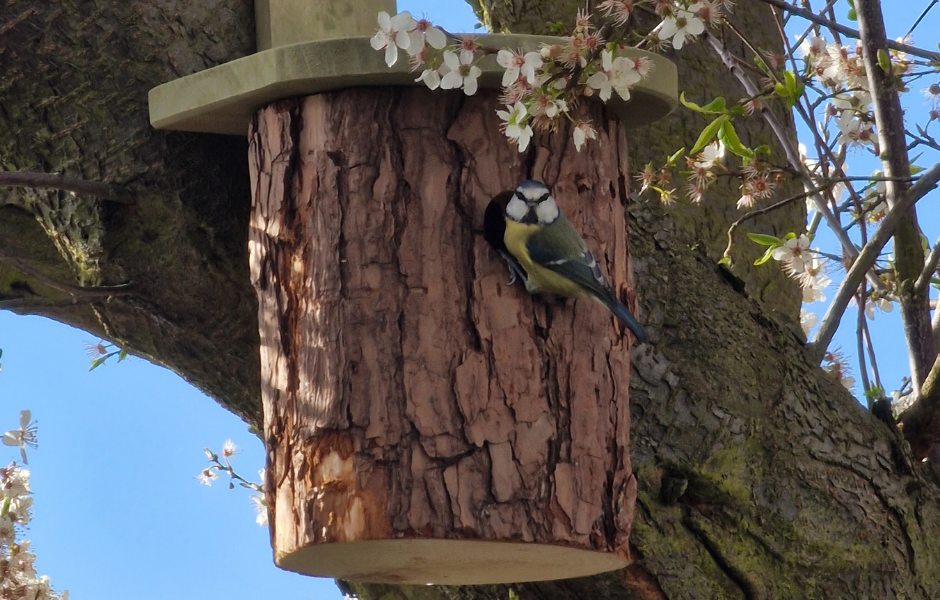 Nesting season may have already begun, but it doesn't mean a newly placed nest box will go unnoticed. Garden birds will be making nests until the end of summer, and when autumn comes, they'll need a box to roost in for protection against the harsh winter conditions. Not sure on which box to go for? Here's a list of  Top 10 Nesting Boxes for Garden Birds  you can choose from. 
Natural nesting holes are running out for birds and, with fewer homes to raise their young, there is now a decline in population for many species. Which is why placing a nest box in an outdoor space/garden could be the best thing you do for them! 
4 Spring clean your bird feeders 
While you keep your feeders full, it's crucial you pay close attention to the hygiene levels as well. Every month, get a bucket of warm, soapy water to dunk your feeders in and give them a thorough brush. Finish it off by spraying it with an appropriate disinfectant spray. Feeders left un-sanitised could leave your birds with nasty diseases, and you may find yourself having fewer visits from your feathered friends.  
5 Get ready for fledgling season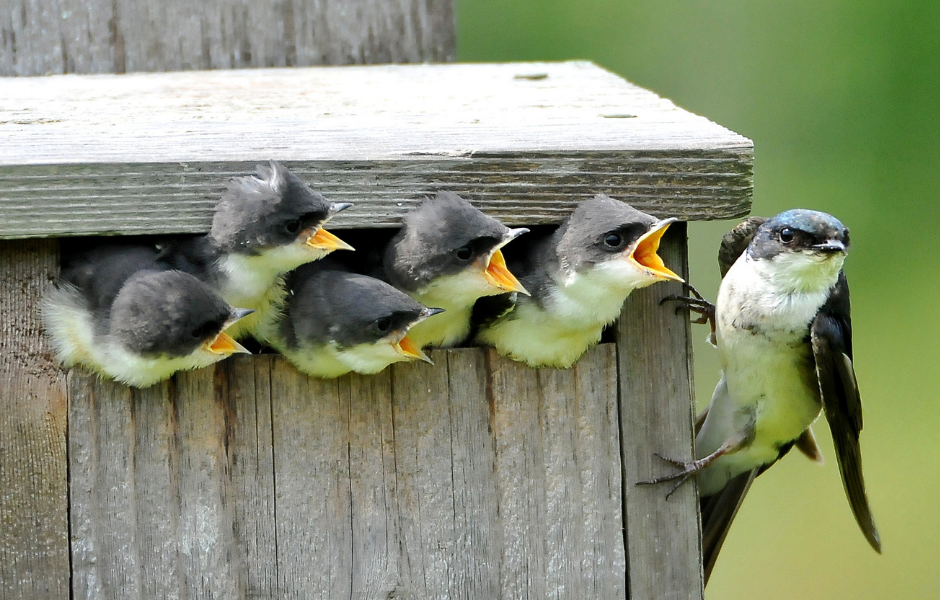 It's important to remember that the end of spring and beginning of summer brings the fledgling season, and young birds will be flying the nest to feed. Fledglings may be at risk of choking on large seeds and peanuts. It's best to place small granules in your garden during this time, so that young birds can consume them easily. Takedown any large seeds and peanuts to avoid fledglings being tempted to eat them and risk choking.