Johnny's Jubilee Tablescape Tips!
---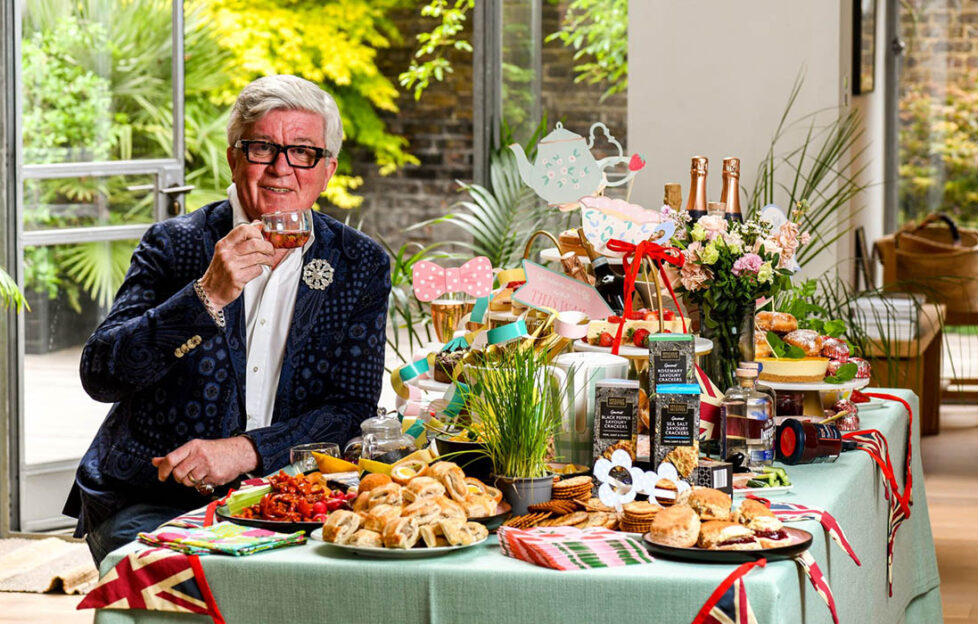 Johnny Roxburgh
Party Architect to the Royals, Johnny Roxburgh, is here to help savvy shoppers royally upgrade their Jubilee spreads with his brilliant tips on creating a Jubilee Tablescape – and to tell you how to throw a Jubilee Afternoon Tea for under £10!
With the Queen's Platinum Jubilee just around the corner, supermarket Aldi has partnered with Royal Warrant holder and Party Architect to the stars, Johnny Roxburgh, to show how shoppers can prepare the perfect party.
Tablescaping has taken the social media world by storm, with a huge 60 million views of the hashtag on TikTok alone. For those who don't know, it's the art of creatively arranging a tabletop, and you can create your own – without breaking the bank!
Johnny Roxburgh comments: "It's the first time the nation will be celebrating a monarch's Platinum Jubilee, so many Brits are likely to want to go all-out with their parties over the long bank holiday weekend. It offers the perfect opportunity for hosts to flex their table-laying muscles to serve impressive, yet simple and affordable spreads that even the Queen would be proud of."
Aldi's Jubilee range includes stunning afternoon tea sets, quirky G&T pots, delicious cakes, succulent British strawberries, premium rich conserves, special edition Jubilee English Sparkling Wine, and more.
Johnny's top 10 tips on creating the perfect Jubilee tablescape
Use flowers and herbs to make your party table stylish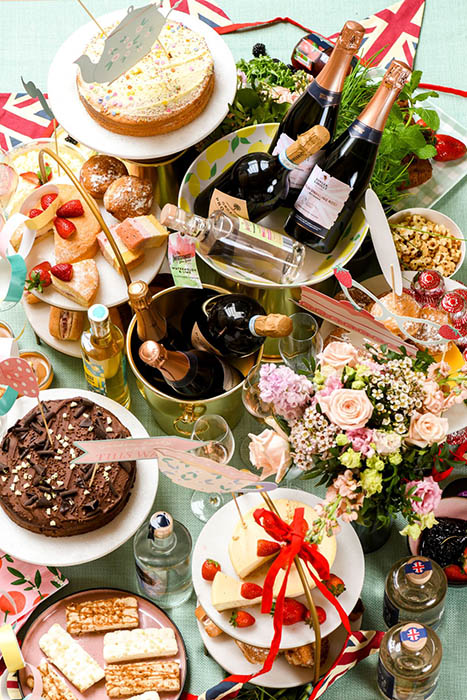 Take your presentation from beautiful to extraordinary by simply adding some fresh foliage. To keep your table looking beautiful for longer, make sure your flowers and herbs are all well-hydrated. I like to place pots of herbs like Parsley down the centre of the table so guests can snip the herbs to add finishing touches to their dishes.
Kick off with a champagne cocktail
As your guests arrive, place a Nature's Pick Raspberry and a sugar lump into a champagne flute. Top up with the delicious Jubilee English Sparkling Wine – for extra oomph add a splash of brandy to create a Jubilee cocktail. And nothing says Royal glamour like gold cutlery – it is as sophisticated as it is contemporary! Line a glass jug with Aldi's very summery strawberry print napkin, fill it with the Kirkton House Gold Cutlery Set (£12.99), and let guests help themselves.
Serve cheese on a platter
Cheese is always a winner. Add your favourite selection to a platter along with ruby red radishes and glossy black grapes (the colour of the black pearls in the Queen's jewel collection). Add crunchy celery and little bowls of The Deli Sundried Tomatoes to really bring a freshness to the display. For additional style, arrange Aldi's Specially Selected Gourmet Crackers on a Kirkton House Oval Glaze Platter, and finish with Specially Selected Jalapeno Chilli Jam and Coronation Coleslaw. Delightful!
Show off your cakes on a cake stand
Add height to your table with cake stands – they don't need to be expensive. Aldi has a superb selection of stunning, affordable Jubilee Afternoon Tea Serveware, including stylish marble and gold effect cake stands. I like to mix all the cakes up so that everyone can choose their favourites, from Angel Cake to Eclairs and a classic Victoria Sponge.
Make a show out of the sides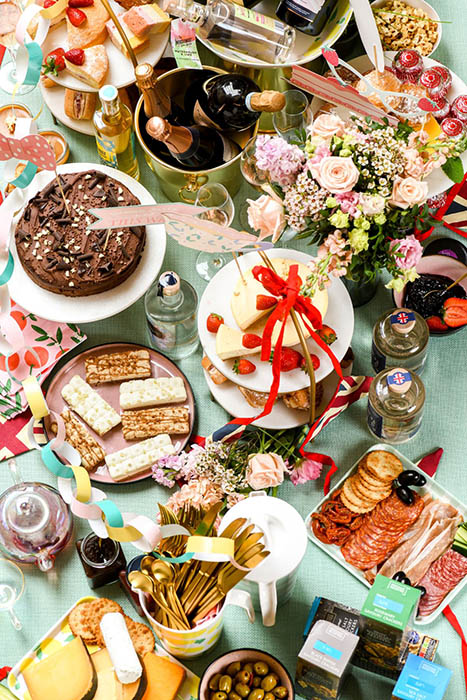 Bowls of clotted cream and jams may not be showstoppers, but they add that touch of decadence and their display doesn't need to be boring. Select a range of jams, including vibrant blackcurrant, classic strawberry, and rich raspberry and tie a bunting flag around the jars, then sit them on a tray of rose petals and sprigs of mint to create the wow factor.
Serve foods you can all tuck into
Jubilee celebrations will be all about sharing, and Aldi's delicious Summer Traybakes are perfect for this. Sit your guests at a long table and serve the traybake for everyone to enjoy. For little ones (or even the big ones), serve Crestwood Scotch Eggs and Snack Sausage Rolls.
Pour it up with a range of drinks!
I like to offer guests a variety of drinks. My must-haves are Sparkling White and Rosé – even better if it's in a magnum so it looks as though you have really pushed the boat out. Hand round some novelty drinks, such as Aldi's Lemon Drizzle Cake Gin Liqueur or Infusionist Strawberry and Mint Gin Liqueur – it even has platinum-coloured flakes to add some sparkle on this special day.
Don't forget the little details
To make your drinks royally special place a raspberry in each compartment of an ice tray, freeze in water, add to a glass, and pour over your drink of choice. And don't forget to pop juicy Strawberries on top of a Victoria Sponge or Cheesecake to add an extra touch of luxury!
Prepare good old-fashioned sing song tunes
All parties need music. Ask someone to type up the words, print them out on paper covered in Union Flags – everything from The Lambeth Walk, Auld Lang Syne, We'll Keep A Welcome to Danny Boy.
---
Afternoon Tea for Under £10!
If you're having a smaller gathering, afternoon tea is ideal! Here's Johnny's picks for under £10!
Diplomat Strawberry, Raspberry & Cranberry Tea Bags (£0.75, 40 Pack)
Specially Selected Strawberry Conserve (£1.19, 340g)
Specially Selected 4 All Butter Scones (£1.09, 260g)
Specially Selected Traditional Cornish Clotted Cream (£1.49, 200g)
Dessert Menu Chocolate Éclairs or Jam & Cream Doughnuts (£0.75, 2 Pack)
Nature's Pick Strawberries (£1.99, 400g)
Jubilee Gourmet Popcorn (£1.99, 80g)
TOTAL: £9.25
For an all-out event of royal proportions, look for the new Aldi Jubilee Afternoon Tea Serveware in the Special buys aisle – perfect for dressing any space up to the nines!
Tempting Tipples
And finally, raise a toast with these bubbles, wines and liqueurs… cheers!
Costellore Blanc De Blancs Sparkling Wine Magnum (£13.99,1.5L)
English Sparking White Wine (£15.99, 75cl)
English Sparkling Rosé (£15.99, 75cl)
Veuve Monsigny Champagne (£13.99, 75cl)
Organic Prosecco (£7.49, 75cl)
Strawberry & Mint Glitter Globe Liqueur (£13.99, 70cl)
The Infusionist Strawberry & Vanilla Gin Liqueur (£5.99, 50cl)
---