Make This A Jubilee To Remember!
---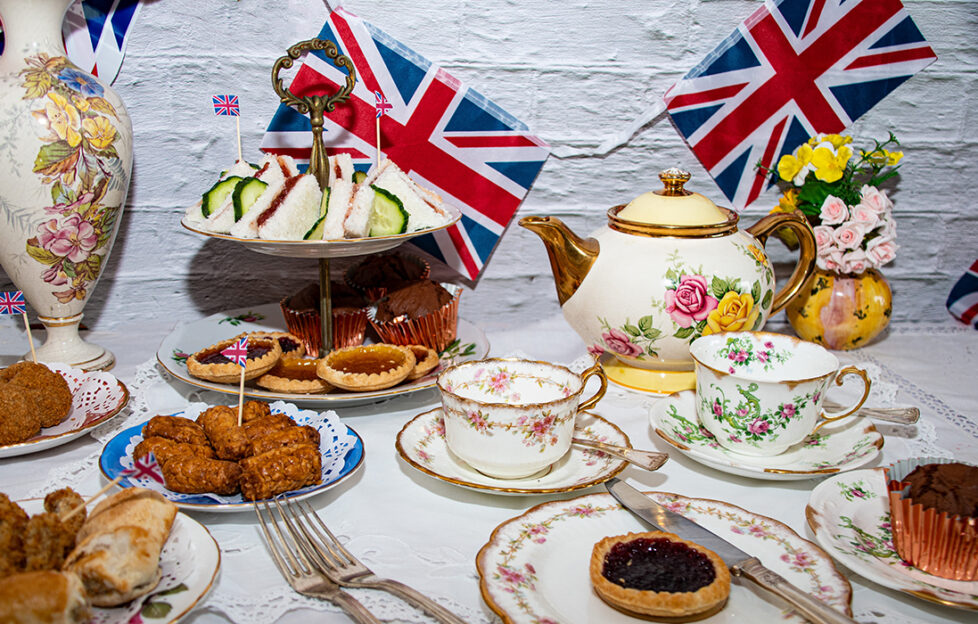 Pic: Shutterstock
June is a very special time for families up and down the country as we all celebrate The Queen and her incredible 70 years of service. Whether you're planning a large street party, an afternoon tea or a small get together with friends, there are so many gorgeous buys available to help you create a day to remember. Or why not treat yourself to a unique momento to mark this historic occasion? Here's our pick of the best…
Special Keepsakes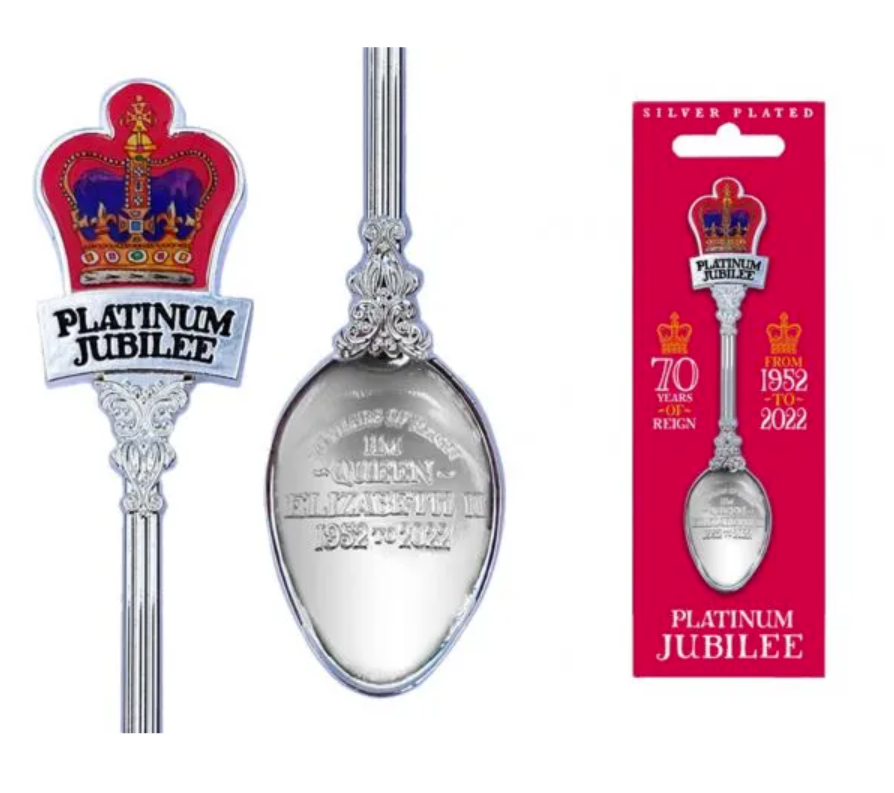 Platinum Jubilee Crown Vintage Mug and Teaspoon
£23, DCT Shop
This gift set of a vintage mug and silver-plated teaspoon is presented in a full-colour printed box. The spoon has a shaped crown top and the mug features a brightly-colour design of crown and wording.
---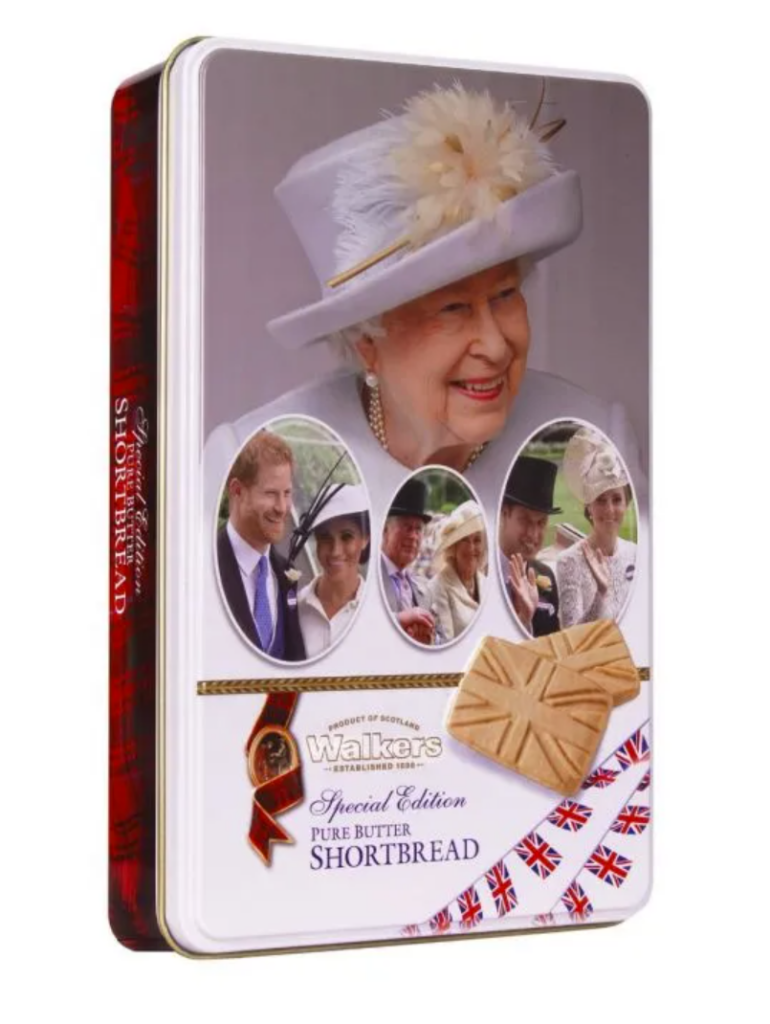 Royal Family Tin of Shortbread
£14, DCT Shop
This Royal Family tin celebrates in pictures some of the members of the British Royal Family: Her Majesty Queen Elizabeth II, The Duke & Duchess of Cornwall, The Duke & Duchess of Cambridge and Prince Harry, Duke of Sussex and Meghan, Duchess of Sussex. Inside are 18 delicious Union Jack shortbreads. Keep the tin as a special reminder of the day.
---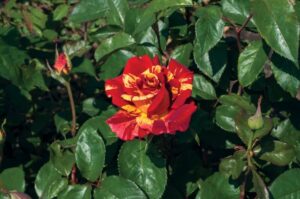 Jubilee Celebration Rose
From £16.99, Dobbies
This Jubilee Celebration Rose is the jewel in the crown of the new season collection from Dobbies. A special bloom to commemorate the Queen's Platinum Jubilee, it can be enjoyed in your garden for years to come.
---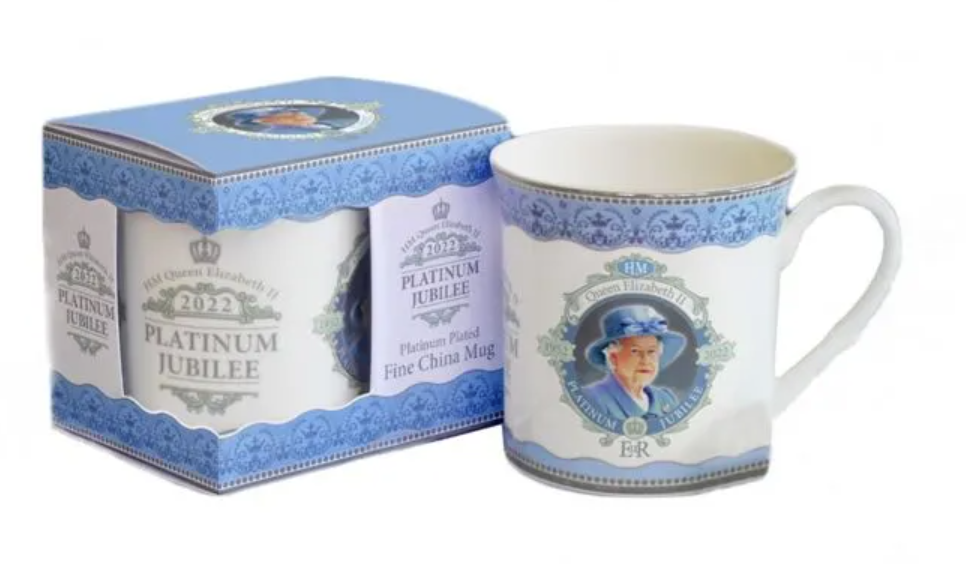 Platinum Jubilee Portrait Regal Mug
£13, DCT Shop
Celebrate the Queen's Platinum Jubilee with this ceramic mug with central portrait of the Queen. The mug is presented in a full-colour printed box. A lovely keepsake to gift or to keep for yourself.
---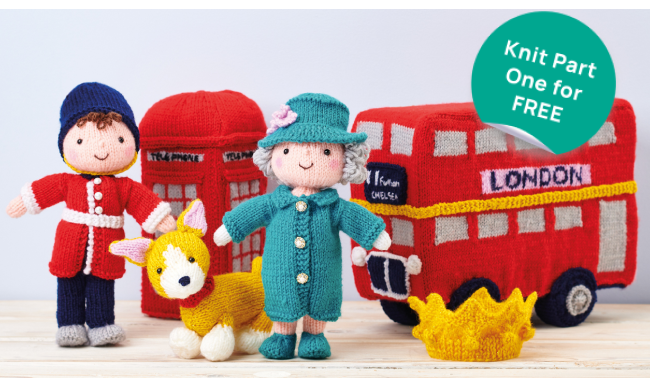 Jubilee Knitalong
Free 1st pattern, Let's Knit Magazine
Love to knit? Then why not create these gorgeous pieces in time for the Jubilee? Start today with a Queen's Guard pattern, which you can download now for free!
---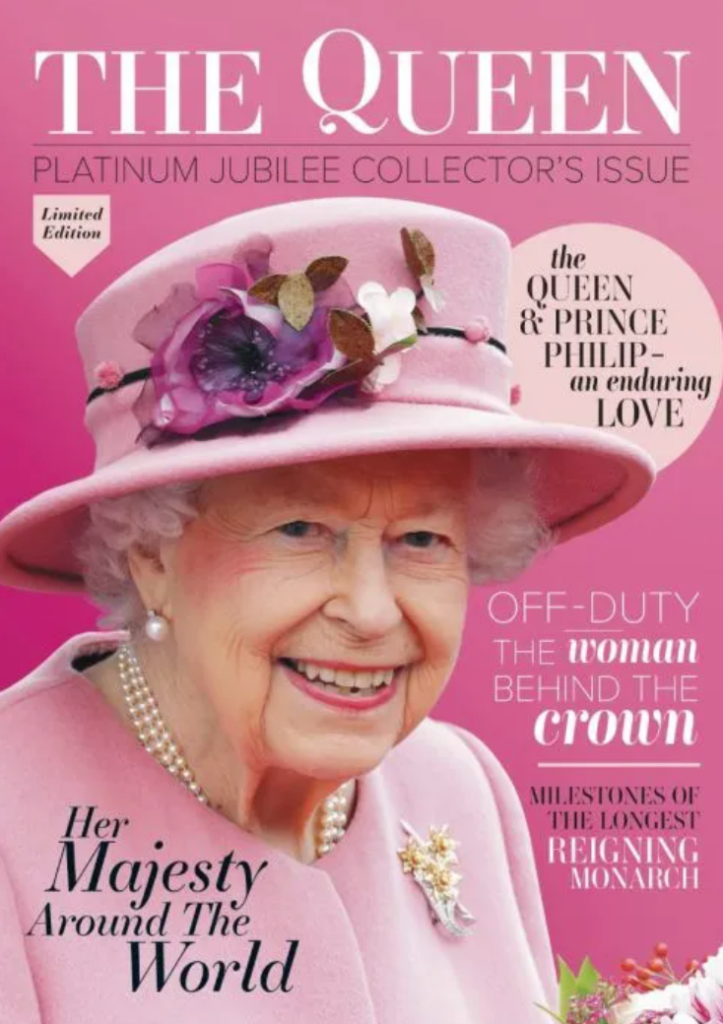 The Queen – Platinum Jubilee Collector's Issue
£9.99, DCT Shop
This special collector's edition marks a wonderful celebration of Queen Elizabeth's 70 years on the throne, the only monarch in history to reach such a momentous milestone. Royal fans can enjoy a fascinating overview of her life, little known facts and insider interviews with Royal experts.
---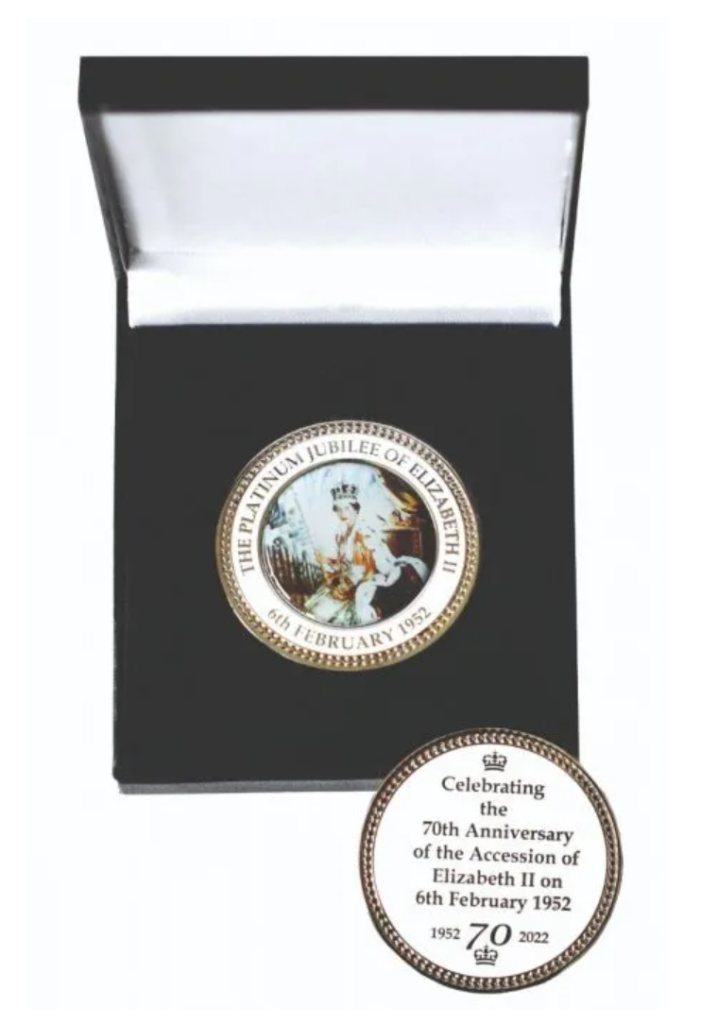 Platinum Jubilee Commemorative Coin
£12.99, DCT Shop
Commemorate the Queen's Platinum Jubilee 1952 – 2022 with this exquisite two-sided coin. The coin is produced using a zinc alloy material and silver metal colour plating, with a front full-colour picture insert. The coin measures 44mm in diameter and is presented within a smart hinged-lid presentation box.
---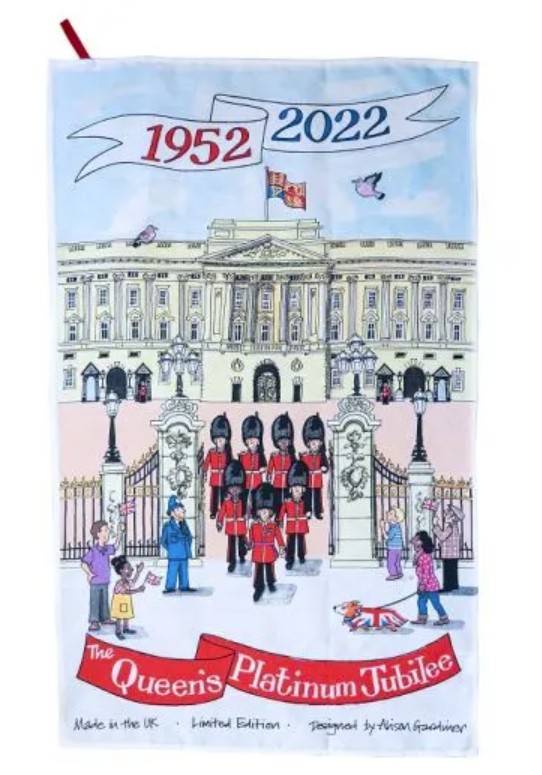 Platinum Jubilee Tea Towel Limited Edition
£10.95, DCT Shop
Mark this special moment in time with a stylish, limited edition tea towel. Made from 100% cotton, the tea towel features the dates 1952 – 2022, a delightful image and a red loop for hanging.
---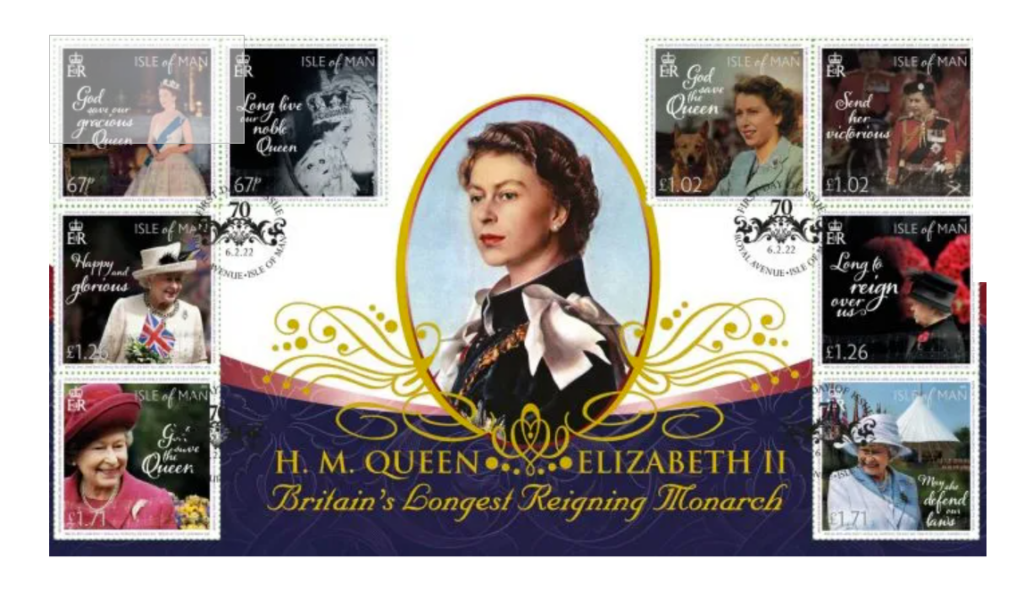 Isle of Man Platinum Jubilee Stamps
£22.50, DCT Shop
Her Majesty Queen Elizabeth II, is our longest reigning monarch. This wonderful, prestige collectable features the eight new Isle of Man Platinum Jubilee stamps which include the National Anthem lyrics. The stamps feature Royal Avenue, Isle of Man postmark 6th February 2022.
---
Food, drink and more! Make your Jubilee spread memorable…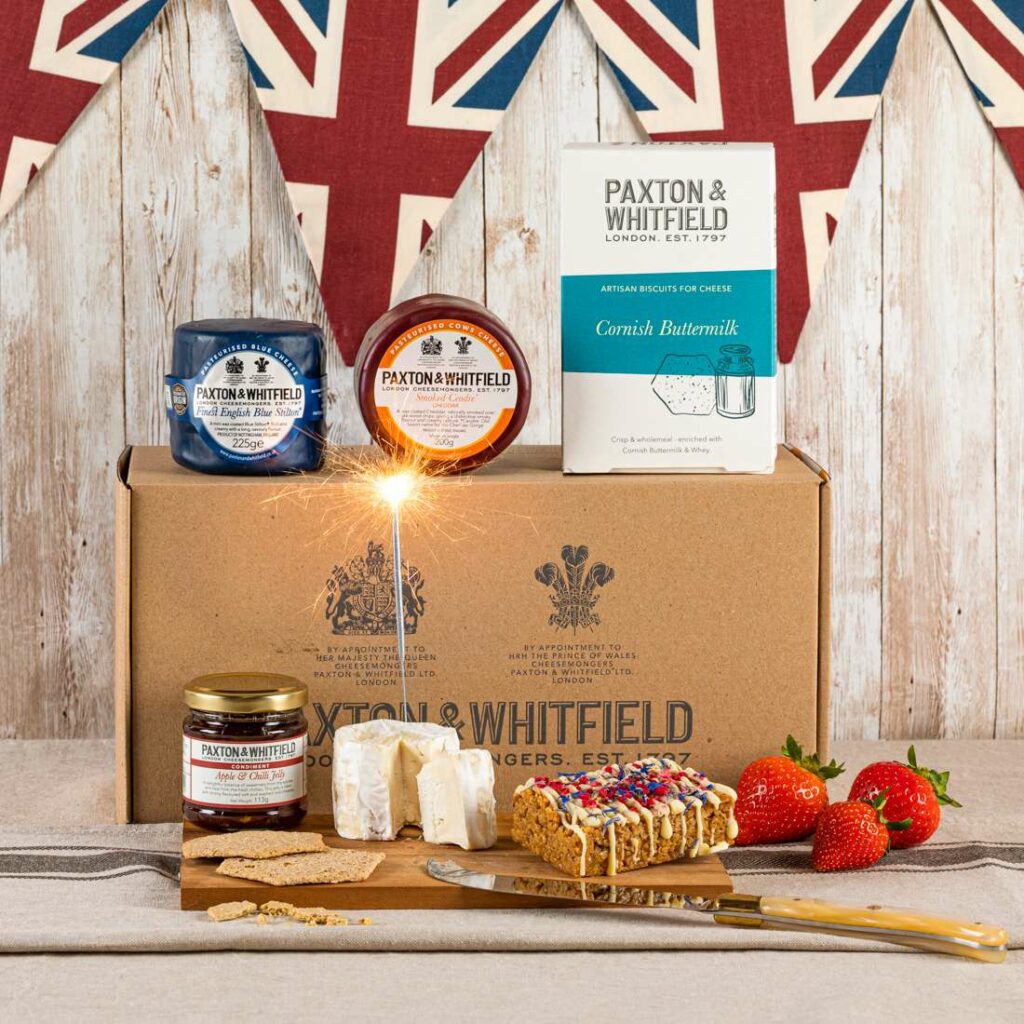 Little Box of Jubilee
£35, Paxton & Whitfield
A Jubilee-themed cheese gift box containing a balanced cheeseboard selection. Paired perfectly with apple & chilli jelly, biscuits and freshly hand-baked Platinum Jubilee Flapjack. Free UK delivery.
---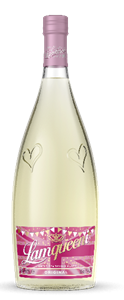 Lamqueeni from Lambrini!
£3. Available from mid-May at Tesco, Sainsbury's, Morrisons and Asda
Raise a glass to celebrate the Queen's Platinum Jubilee this June with the nation's number one sparkling Perry – Lambrini! Limited edition Lamqueeni will be on sale for one month between mid-May and mid-June to mark the Queen's 70 years on the throne.
---
Iceland Napkins, Tableware and Party Food Galore!
Platinum Jubilee Chicken Crowns (£3.00, 511g), Iceland stores and www.iceland.co.uk
Truly fit for a Queen – Iceland's crown-shaped, tender, juicy chicken pieces are coated in golden, crispy breadcrumbs – the regalest of bitesize party foods and ideal for the kids (and big kids!) at your gathering. Iceland have a huge range of Jubilee and party food ideas available, plus a lovely range of patriotic napkins, plates, straws, cups (all £1 per pack), and paper table coverings and bunting (all £2 per pack).
---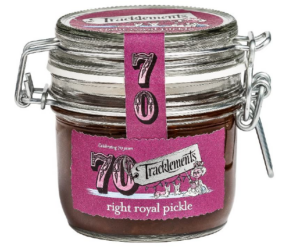 Tracklements Platinum Jubilee Right Royal Pickle
£5.80 for a 200g kilner jar, available from fine food delis and farm shops nationwide and at www.tracklements.co.uk
In celebration of Her Majesty's Platinum Jubilee, Tracklements – purveyors of perfect planet-friendly pickles – have created a limited edition Right Royal Pickle made with a selection of vegetables including tasty Lincolnshire onions and a careful combo of spices and sweet and sour flavours. Delicious!
---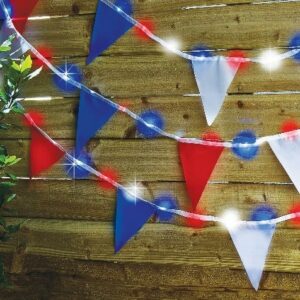 Solar Light-up Bunting Red, White and Blue
£19.99, Coopers of Stortford
Roll out the red carpet for your guests and celebrate Great Britannia in your garden with this string of solar bunting. Day or night it flies the flag with 12 metres of patriotic solar powered light up bunting, made up of 80 red, white and blue LEDs and 40 weatherproof patriotic bunting flags.
---
Sauces Fit For A Queen
Available from your local supermarket, while stocks last
Two of the nation's most iconic sauces, HP Sauce and Heinz Salad Cream, have joined forces for the very first time to release 'Jubilee Edition' bottles in celebration of the Queen's Platinum Jubilee. Why not add them to your Jubilee spread?
---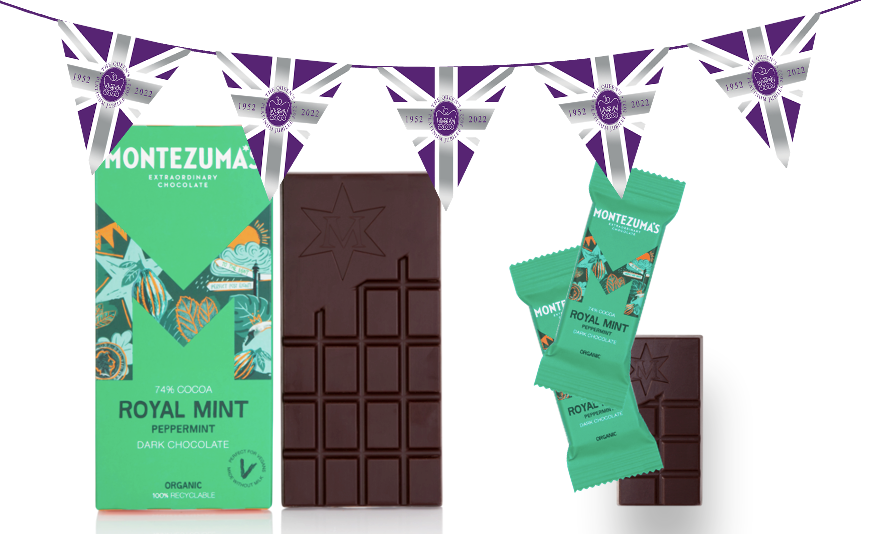 Montezuma's Royal Mint Bars
£2.79, Montezuma's
 Available as a delicious Royal Mint Bar [£2.79, 90g] or as a moreish pack of Royal Mint Mini Bars [£25.74, 26 x 25g], this majestic addition to Montezuma's range is also packaged in 100% recyclable packaging and made using responsibly sourced ingredients.
---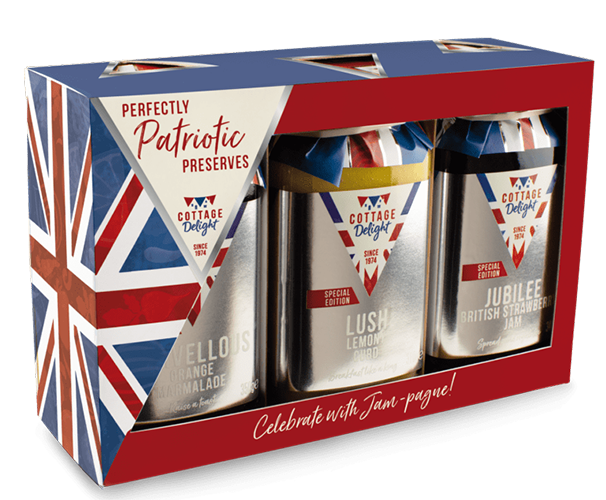 Perfectly Patriotic Preserves
£12.99, Cottage Delight
A tantalising trio of classic preserves, bursting with flavour for an extra special afternoon tea. Contains: Jubilee British Strawberry Jam, Lush Lemony Curd and Marvellous Orange Marmalade.
---

Jubilee Cake Flavoured Coffee
£2.75, Beanies
Flavoured coffee specialist Beanies is paying tribute to the Queen with a strictly limited edition Jubilee Cake flavoured instant coffee!
---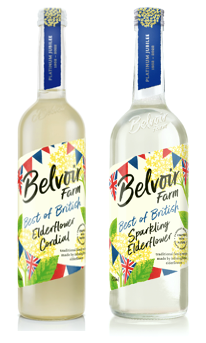 Belvoir Farm Limited Edition Bottles
Cordial (£3.30 500ml), Sparkling Elderflower (£2.70 750ml)
The delicate elderflower is quintessentially British and now the Leicestershire-based drinks company has designed two limited edition 'Best of British' bottles for its classic Elderflower Cordial and Sparkling Elderflower – perfect for Jubilee refreshments. Try mixing the sparkling version with some Prosecco for the adults!
---
Jubilee Recipes and Ideas
Need some help to create a show-stopping centrepiece for your celebrations, or some brilliant recipes to lift your Jubilee spread? Take a look at these gorgeous ideas… and pick up next week's 100-page My Weekly, full of Jubilee inspiration and easy recipes! On sale from May 24.