Our Bumper Jubilee Issue Is Out Now!
---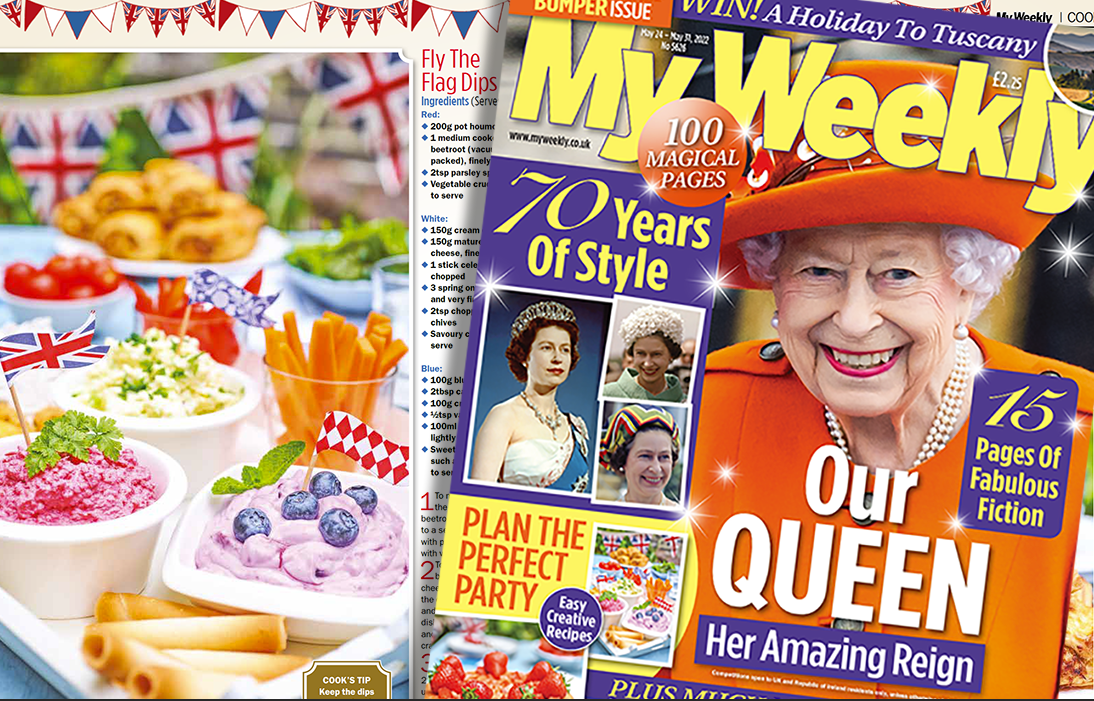 We're in a celebratory mood this week as our special 100-page bumper Jubilee edition of My Weekly goes on sale. At 96, the Queen continues to inspire and amaze us with her dedication to duty and her country, even in the face of the sad loss of her husband, the Duke of Edinburgh last year. Her stoic, steadfast approach to life is a joy to behold and we will certainly be raising a glass, along with the rest of the country, as we mark the occasion of her Platinum Jubilee. The latest issue of My Weekly is our small way of saying thank you to Her Majesty.
My Weekly bumper Jubilee issue is on sale from May 24-31, available at supermarkets, newsagents and as a subscription. You can also save money by receiving the magazine as a digital subscription, straight to your tablet or computer. Take a look inside our Jubilee edition…
We've played the Queen
We meet the actresses who've had the privilege to play Her Majesty on TV, stage and big screen, including Dame Helen Mirren whose portrayal of the Sovereign was so spellbinding that she won a Best Actress award at the 2006 Oscars ceremony for her role in The Queen. We reveal the insights that contributed to their stellar performances.
---
Top Fiction
We've 8 fabulous stories in our bumper edition, including big name fiction from Jacqui Bloese and Caroline Day. And don't miss our lovely selection of Jubilee themed stories including Jubilation and Platinum Puddings!
There can be no title more keenly contested than the baking crown at a very special jubilee fete…
---
Platinum Party Food
Celebrate Her Majesty's Platinum Jubilee with some stunning recipes – perfect for your street party or family get-together!
---
70 Years of Royal Style
We take a look at the Queen's fashion choices from the 50s onwards – plus regal skincare and make-up choices of Her Majesty.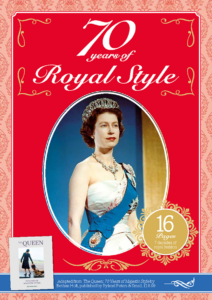 The Queen joined in the love affair with evening wear during the 70s
---
Parties, Pageants and Puddings
As the Queen marks 70 years as monarch, we showcase some of the celebrations planned for this momentous occasion, including a special, private service of Thanksgiving at the stunning St Paul's Cathedral on June 3.
---
The Queen's Coronation Day
A reminder of the historic day which heralded a new, modern age for both the nation and the Royal Family
---
Congratulations Ma'am!
Our readers share their encounters with the Queen as we celebrate her 70 years of service.
I felt like royalty myself when we left through the front gates of the palace!
---
My Weekly bumper Jubilee issue is on sale from May 24-31. Pick up your copy now!