Put Your Best Foot Forward – How To Find Your Perfect Walking Shoe
---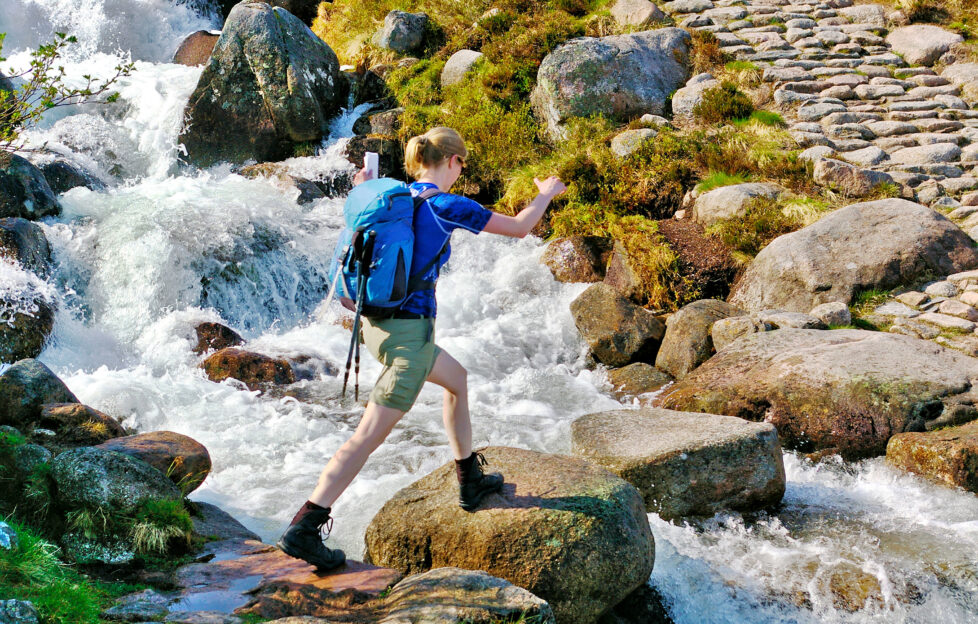 Pic: Shutterstock
AS we head into the spring and summer months, it's a perfect time to start going on adventures. Whether you're going on a hike, climbing a mountain, exploring the trails, or simply ambling through the countryside, it's important you have the correct footwear.
However, with so many different varieties of boot available, it can be difficult to know what's right for you.
Mark Skelton, Footwear Buyer at Cotswold Outdoor, said: "It's important to invest in a good pair of walking boots suited to your needs and can see you through your adventures for years to come. If fitted correctly and made with high quality materials, you shouldn't have any problems with shoes being uncomfortable, rubbing or falling apart after a few uses. Not only is this better for you and your wallet, but it's much better for the environment too."
Here are Mark's top tips for finding your perfect walking shoe:
First, work out where you're going:
Walking boots are made with a specific environment in mind, so considerations such as sole stiffness or how high up the ankle the boot goes will vary depending on what terrain and conditions you'll be walking in.
Lightweight boots and shoes with a reasonable amount of flexibility are great for well-trodden paths as your foot can move naturally. However, if you'll be trekking on uneven and steep ground, you'll need a more rigid boot with ankle support.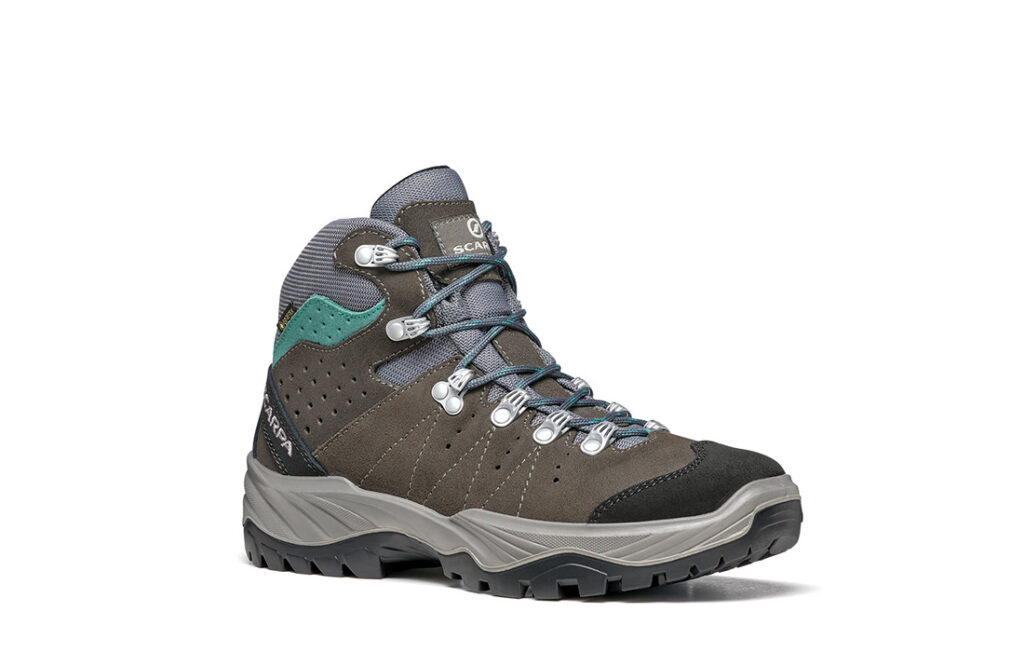 https://www.cotswoldoutdoor.com/p/scarpa-womens-mistral-gtx-boots-B2124079.html?colour=123
Getting the right fit:
Ensuring your boots fit correctly is absolutely essential in ensuring you remain comfortable. Don't just think about the size of your foot but also consider the overall shape, width and flex too.
Cotswold Outdoor offers a free in-store outdoor footwear fitting service where you can talk about your needs with one of their experts. They will take a look at your feet, discuss any issues you may have had in the past and even share advice about which socks you may need to help avoid any niggles too.
After measuring your foot with the Brannock device, they will work out where your foot's flex point is and what sort of arch you have. You'll then be fitted with your footwear and able to test them out in-store. The experts will ask you to walk around on flat ground to test if the boots are comfortable, before getting you to stand on an incline to allow them to check for any excess space and to ensure that your foot is held securely with minimal movement in the boot. They can also share special lacing techniques to further improve the fit of the boot.
Look at what they are made of: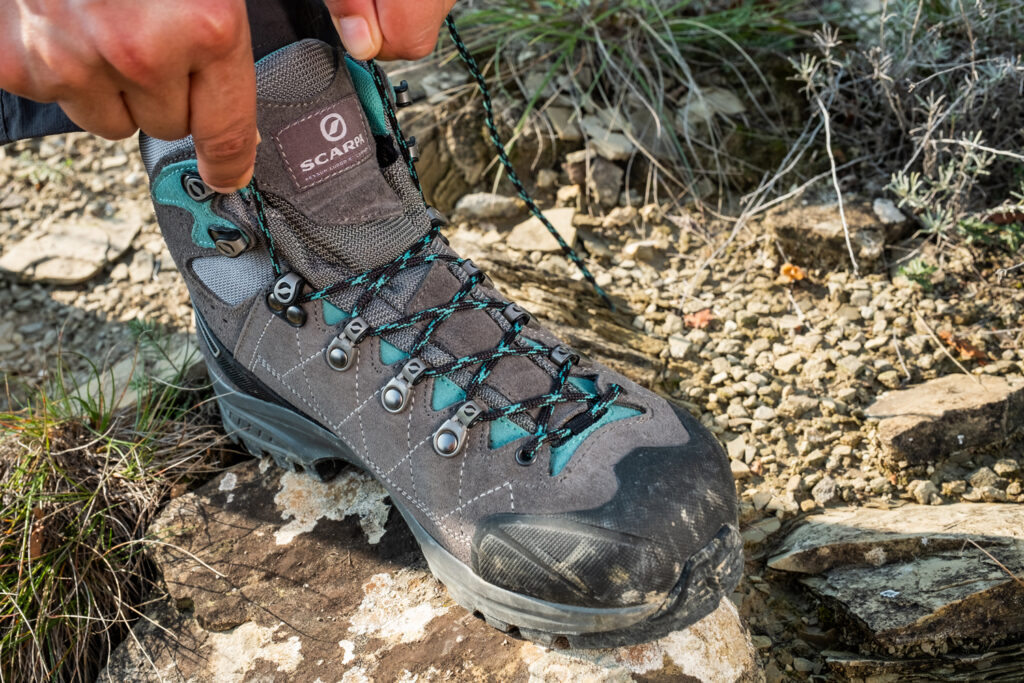 https://www.cotswoldoutdoor.com/p/scarpa-mens-mistral-gtx-boot-B1124124.html?colour=123
For unpredictable conditions, it is essential your shoes are waterproof. However, to avoid soggy feet, they need to be made with a breathable material that lets sweat and condensation out too. GORE-TEX® walking boots are particularly good at allowing sweat vapour to escape, but there are lots of different waterproof membranes available to suit your needs.
Wearing a gaiter (a waterproof cuff that goes over the top of your boot and fastens around the lower leg) can also help prevent water running into your boot, as well as stopping loose terrain, such as gravel, flicking in.
These days, there is little difference between leather and synthetic boots; however, you may also want to consider other features such as whether you can fit crampons or if they have a rubber sole which can offer extra grip and support.
Pay attention to what is inside your shoe:
It is just as important to make sure you are wearing the correct socks for your adventure too. If you get them right, you shouldn't even think about them, but if your socks are wrong, you'll soon know about it.
Take into consideration the thickness of the sock, as it can add volume to your foot thus making your shoe tighter, as well as how much cushioning it has to aid walking comfort. Also take note of the sock's material and consider how much your feet are going to sweat and how long you'll be wearing them.
Finally, make sure that they are not too tight or too loose as this can cause blisters and discomfort, and make sure they are the right height to avoid any rubbing from the shoe.
Taking good care:
Once you've found your perfect walking shoes, it is important that you take good care of them. This will ensure they remain in good condition for as long as possible and continue to see you through your adventures for years to come.
After each use, lightly scrub off any mud, grass and grit using warm water and a semi-stiff brush; if they are particularly wet, stuff them with newspaper and allow them to dry naturally. It is also a good idea to reproof them after every couple of wears to protect them from the elements and keep them performing at their best.
Whilst there are protection products you can use at home, Cotswold Outdoor offers a 60-second footwear protection service using a specialist machine in store. Costing just £4.50, the service sprays your footwear with a treatment that provides six-weeks' professional-grade protection against damage from water, salt, mud, dust, UV rays, stains and colour fading.
For those pieces that have simply reached the end of their life, you can also use Cotswold Outdoor's Recycle My Gear scheme to dispose of your old footwear. This helps to reduce your impact on the environment by ensuring that your pre-loved items get recycled and the materials are given a new lease of life.