A Heartwarming Story Of Family Love
---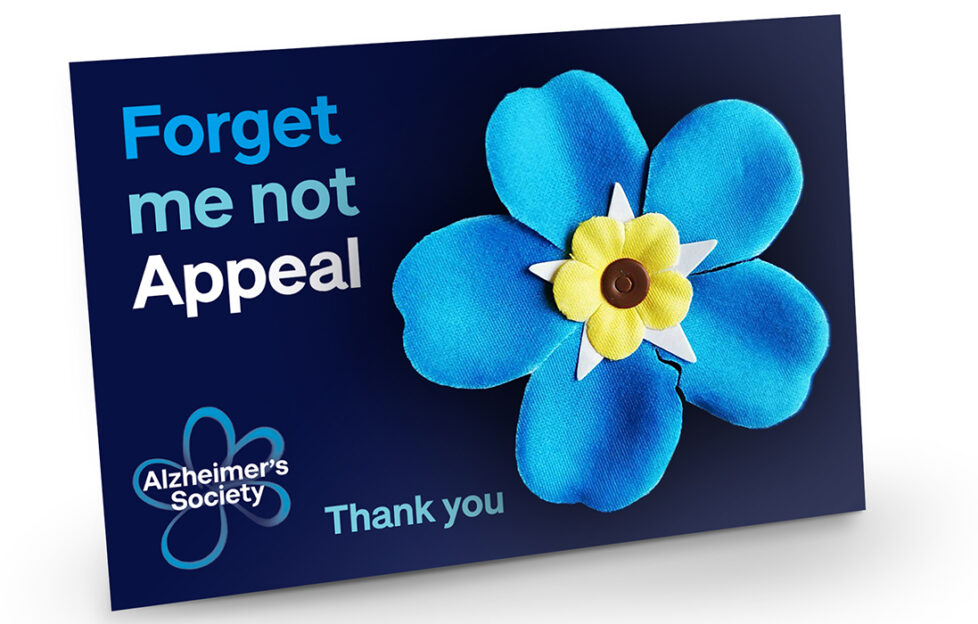 As Alzheimer's Society launches its annual Forget Me Not Appeal, we share Tara's story…
It has been a difficult journey to help her mum Eva come terms with her dementia. But for Tara (52), knowing she now has the right support is vital.
"Mam was getting a lot more reliant on us," Tara explains. "We had to go every day to make sure she'd eaten and had something to drink. Once we went to her house and it was obvious she'd had a fall. But she wasn't even aware of what she had done.
"We had carers going in every day of the week, and me and my sister would go in as well. But she was terrified of going into a home and said to me one day, 'Don't put me in care.'"
"One of the hardest days of my life"
When Tara and her sister were forced to isolate with Covid, carers raised concerns about the number of falls Eva was having.
"I came out of isolation and was basically told Mam couldn't stay at her home any longer. Honestly, I had a breakdown. I had promised her I wouldn't put her in care. We had done everything we could to keep her safe.
"It was probably one of the hardest days of my life. But when she moved I told her she was going to stay in a hotel, and she was happy.
"Because she self-funds, every penny goes on her care home. Every month we are £300 short so myself, my sister and my dad take it in turns to pay that amount to keep her house in the family.
"She's worked all her life to have a house, and always said me that my sister and the grandkids should get it.
"Alzheimer's Society were brilliant"
"If she knew we were paying the shortfall she'd be mortified. But it is the least we can do for her after all she's done for us.
"Alzheimer's Society were absolutely brilliant to Mam. We had a lady who came out to visit her and she knew she didn't like to talk about Alzheimer's, so she didn't use those words.
"I now have a little tattoo of a forget-me-not in honour of the Alzheimer's Society and for my mam. I will never ever forget her even if she doesn't always remember me.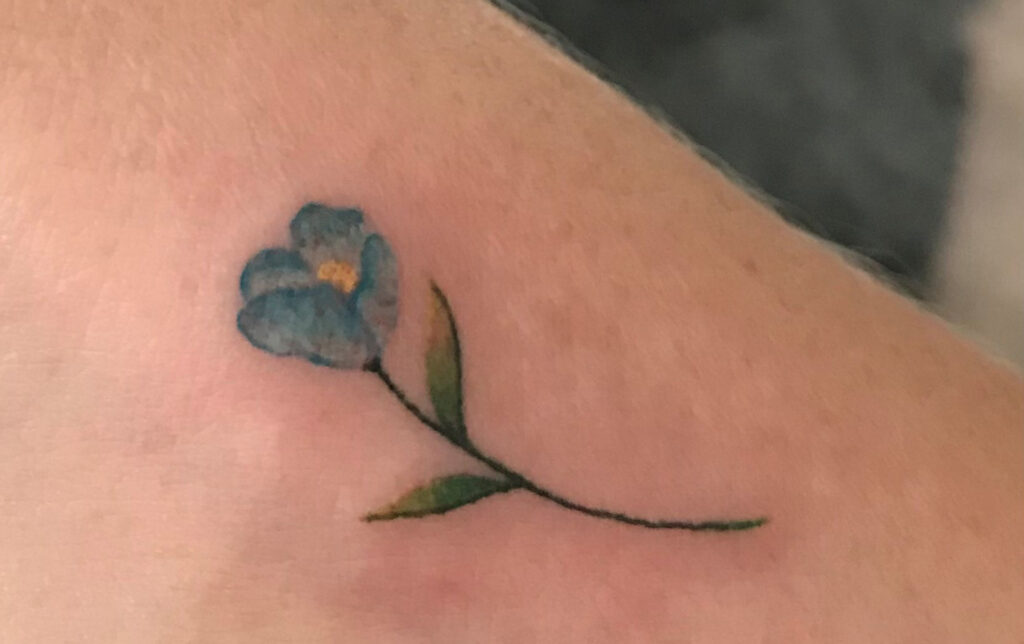 Dementia should be openly discussed
"It definitely generates conversations. I tell people what it means to me and how I think dementia should be discussed openly. The person is still the person they have always been. It's not a taboo subject to shy away from."
We can all support people affected by dementia. Wear a Forget Me Not badge this June in honour of someone special and help fund life-changing dementia support by Alzheimer's Society.
The forget-me-not is a small blue flower that represents remembrance. People with dementia may experience memory loss, among other symptoms. This makes the forget-me-not the perfect flower to represent dementia.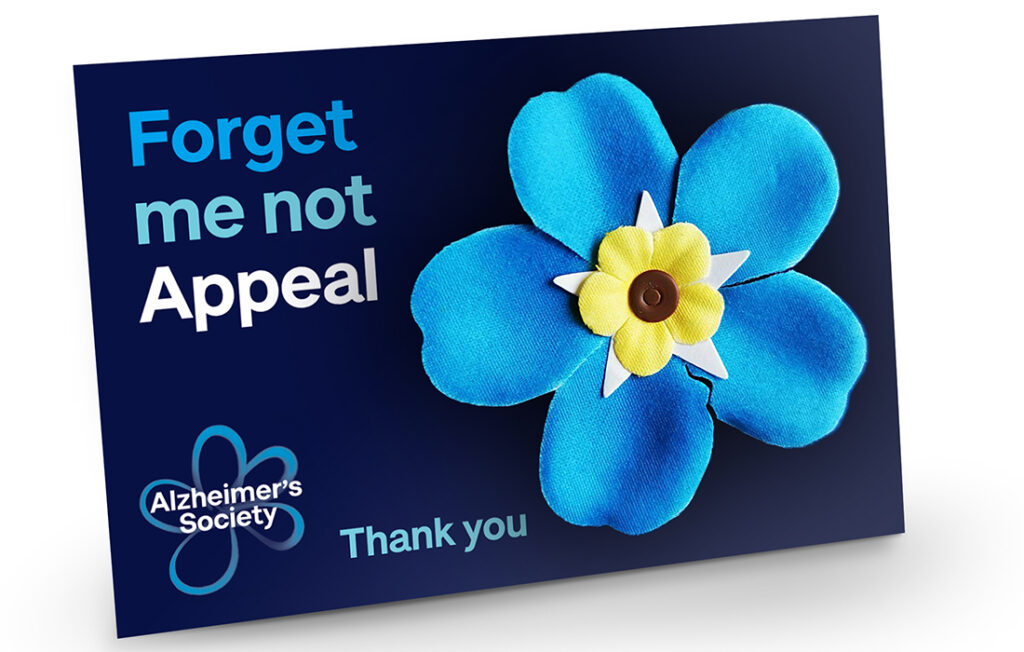 Get involved!
There are several ways you can support Forget Me Not:
Donate and get your Forget Me Not pin badge, here.
Looking for Father's Day gift ideas?

 The Forget-me-not Silver Round Cufflinks are the perfect way to show the father figure in your life you care, while supporting a cause close to your heart. The forget-me-not flowers have been expertly cultivated,  dried and set in resin and sterling silver.
Get crafting! From 

baking biscuits to painting, knitting flowers to making cards, each masterpiece can make a real difference and is a nice way to pass time with loved ones. Click 

here

 for a handy guide on how to get involved.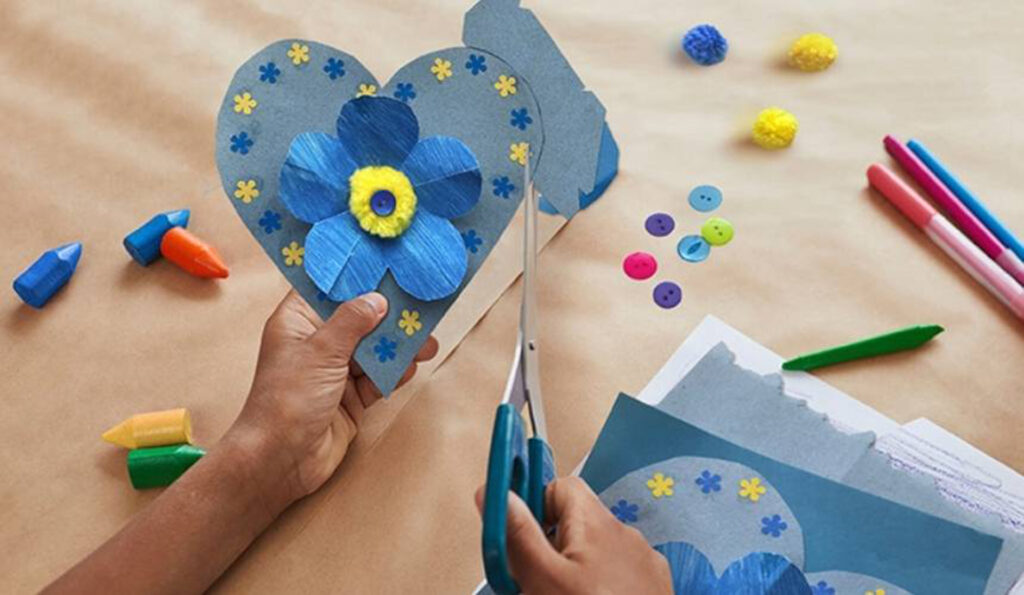 Join our dog walking challenge.

This June, get your pooch at the ready and join thousands of people set to walk 100k alongside their four-legged friend. Money raised will support people affected by dementia through some of the hardest and most frightening times, to improve their lives and ensure they have the support they need.
Wear it blue

. Don your best blue attire at work, school or out and about. Sign up, raise money and show your support for people living with dementia and their loved ones.
You can help beat dementia
However you do it, it has never been more important to support Alzheimer's Society's crucial work. Too many people are facing dementia alone without adequate support. We urgently need to find a cure, improve care and offer help and understanding for people affected.
Find out more about the appeal, and other ways you can get involved, at alzheimers.org.uk/forget-me-not-appeal
Find uplifting real life stories, health tips and much more in My Weekly magazine every week. £1.75 from newsagents and supermarkets – or why not become a subscriber (either print or digital) and receive a great money-saving deal!