The Breathtaking Art Of Stone Balancing
---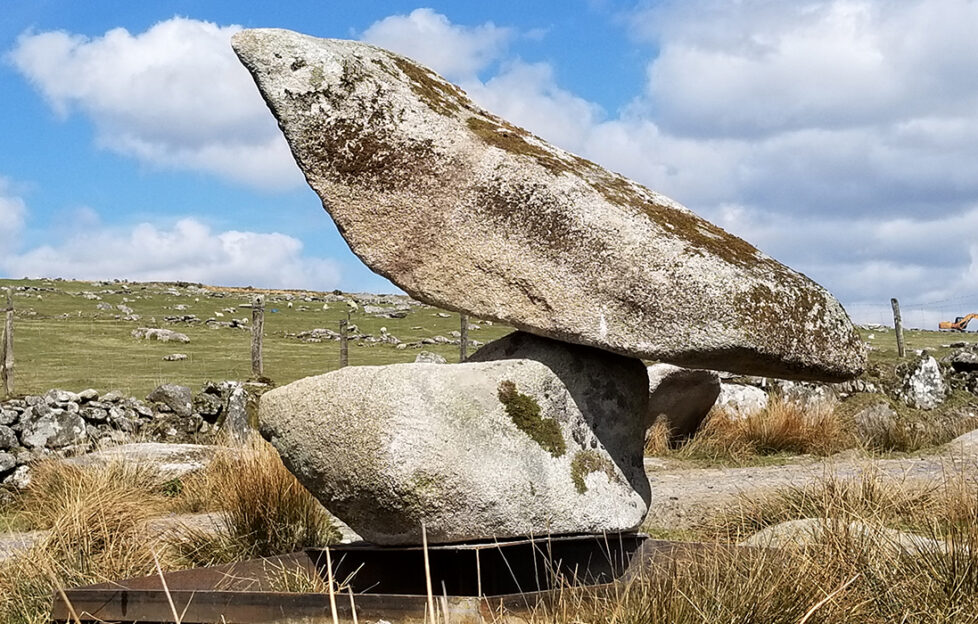 The mesmerising balanced stones of Adrian Gray returned to the RHS Chelsea Flower Show for a seventh time this year.
The artist is keen to remind us of the power and importance of balance as we return to 'business as usual' following the pandemic.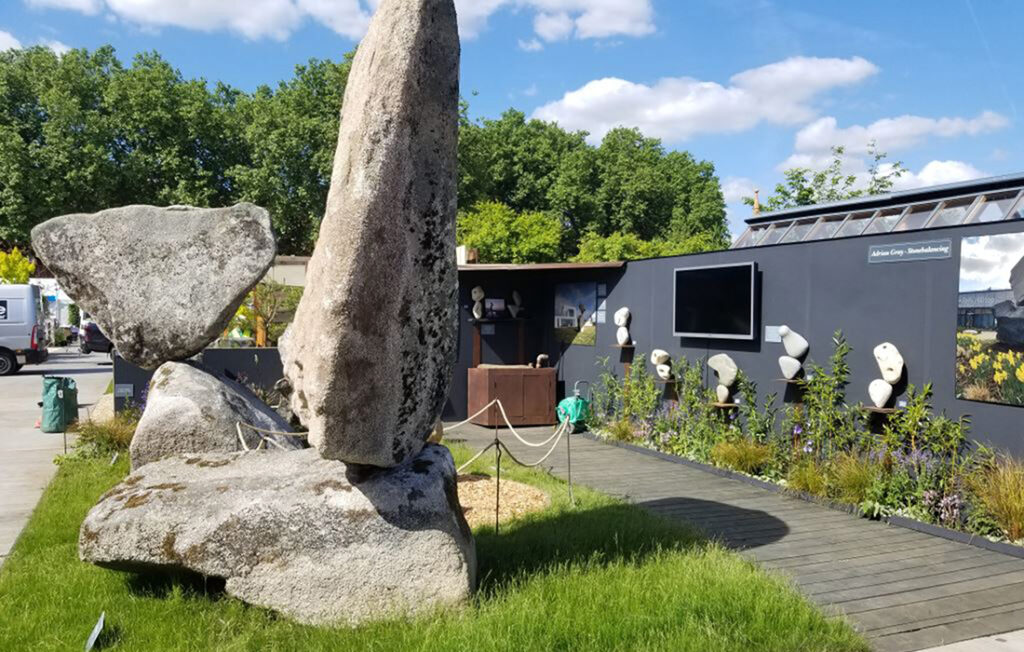 Two colossal balanced pieces, Strength and Grace and WOW (above), featured at Chelsea. Both sculptures are 4 metres high and feature the balance of a 6-tonne piece of 290-million-year-old Cornish granite.
The precarious and breathtaking position of these elemental boulders, balanced as if by a thread, present the startling juxtaposition of fragility and solidity, and the incredible ability of balance to bring them together.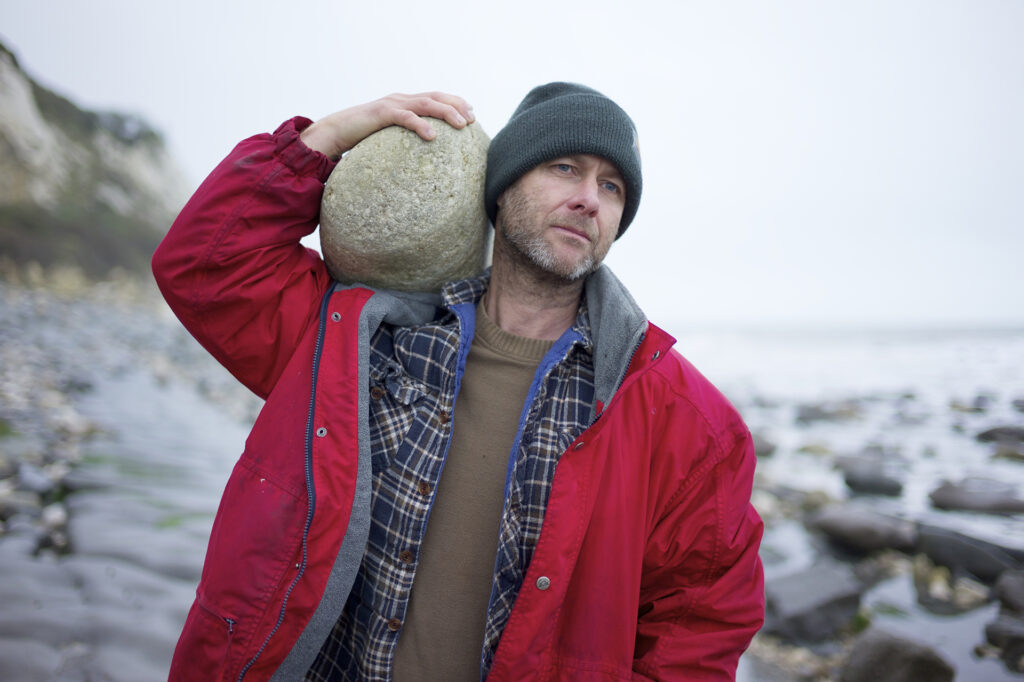 Adrian also produces smaller garden and indoor stone balancing sculptures.
Adrian Gray's trade stand was designed by SGD garden designer Dana Assinder, with help from garden designer Lizzie Westrop. The theme was naturalistic featuring a mix of sedges, grass and bee-friendly perennials.
Adrian has felt an increased interest in his unique stone balancing art as a result of Covid as people spend more time in their gardens, but he also believes that his pieces' unique effect on the viewer has influenced the renewed demand.
A powerful message
Adrian said, "There is something other-wordly about the seemingly impossible balance my pieces demonstrate. This has a perspective-inducing quality which has given people a sense of peace during what has been a very difficult time.
"As we come out of the pandemic, and normal life resumes, the idea of balance is more important than ever. And my pieces have a powerful message to tell in this regard."
The pioneer of stone balancing art, Adrian is based in Devon, near Axminster. He has spent the last 22 years exploring the fine art of balance in any and all types of rock.
His work has evolved to include new ideas and themes, but the predominant feature remains the beauty and seemingly impossible nature of balance – a fleeting state. To see this captured so physically is both moving and hope-inducing.
Using carefully selected weathered stones he creates balanced sculptures that range in size from desktop balances to monumental 6m installations which have been sited in public and private spaces across the world.
"The stone whisperer"
Adrian's previous exhibitions include Equipoise at the Art Trove gallery, the Chaumont Garden Festival and one-man shows in Singapore and Roccoco Garden. Kevin McCloud described him as 'the stone whisperer' after showcasing a crane-balanced piece on Channel 4's Grand Designs, below.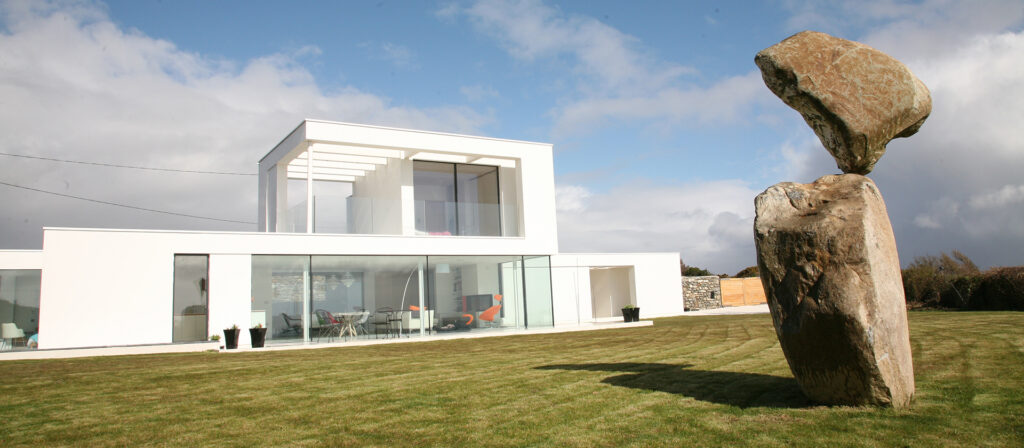 Critics have likened Adrian's work, and the dramatic effect it has on his audience, to the power and presence of the ancient menhirs and stone circles that stud the landscape in which Adrian lives and works.
To commission a piece, please contact Adrian on adrian@stonebalancing.com or call 01297 35756/ 07305 898546.

Find amazing Real Life stories, fascinating facts and much more in My Weekly every week! £1.75 from newsagents and supermarkets, or subscribe to save up to 50%.