Pocket Novel 2058: Still Waters
---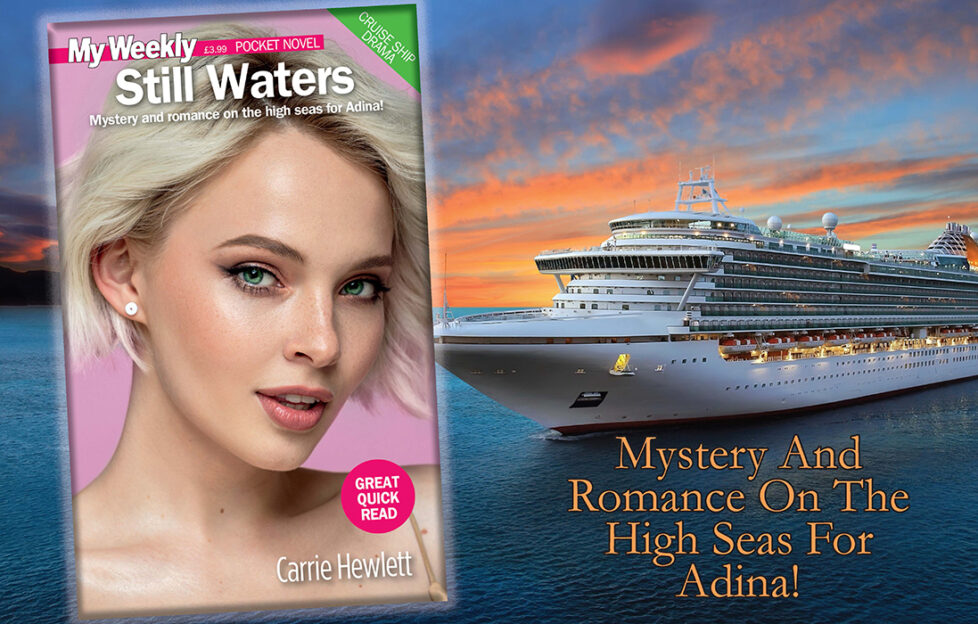 Mystery and romance on the high seas for Adina!
Cruise Ship Murder Mystery
From charming and attentive Carl to the mysterious Inspector Moondust – it's amazing who you can meet on a luxury cruise, as solo traveller Adina discovers. And when events take a shocking, dramatic turn, her keen eyes and intuition might prove invaluable in the investigation.
But will the guilty party be caught… jump ship… or evade capture until the ship returns to Southampton?
Perfect size for your handbag
Romance and Drama!
Puzzles inside, too!
Written by Carrie Hewlett
On sale from June 9, 2022, only £3.99! Available from supermarkets, newsagents and by subscription.
---
Have you always wanted to see your words in print? We're currently looking for My Weekly Pocket Novels submissions, filled with romance, drama, thrills and excitement! Find out more here.
And pick up every issue of My Weekly magazine for original fiction stories, book reviews and more!