Twelve Days In May | Niamh Hargan
---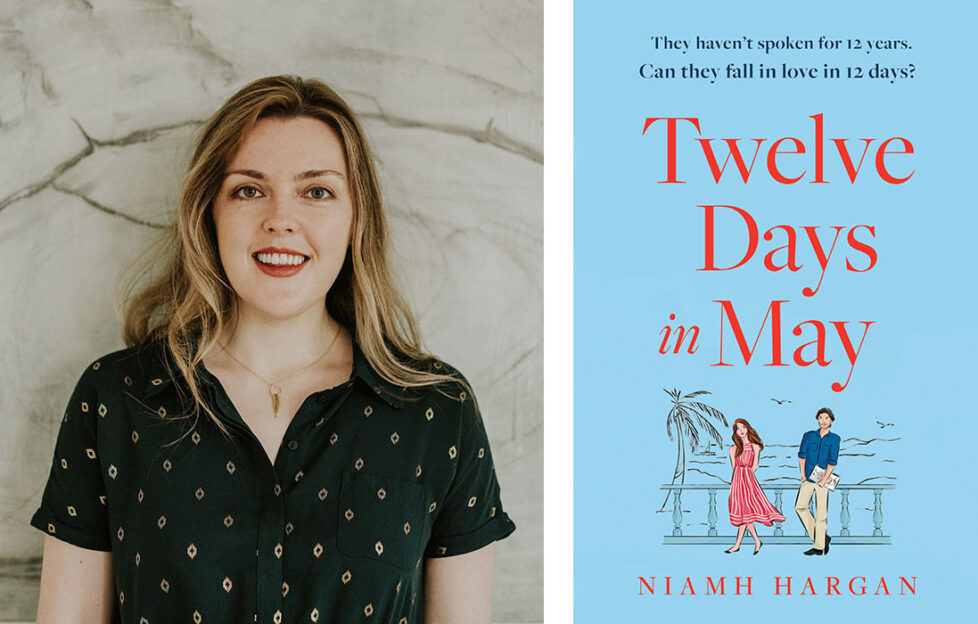 Set over twelve days of the Cannes Film Festival, Twelve Days In May is sheer escapism.
It's packed with glamour, which is contrasted with life's reality behind the accolades and celebrity façades.
It's huge fun to read, and holds far greater depth than I anticipated.
As the plot unfolds, the reader hopes there will be a happy ending for Lizzy and Ciaran. However Niamh Hargan skilfully never lets them expect it.
I thoroughly enjoyed gaining an insight into how the Cannes Film Festival works. It comes as no surprise to learn that the author has firsthand experience of the event.
As a result, Twelve Days in May provides the reader with a fabulous getaway, right from the comfort of their own home.
Hard work and humour are measures of success
Lizzy Munro is such a refreshing protagonist because she isn't the traditional unknowing beauty or duckling-turned-swan of so many books in this genre. Rather, she is aware of her over-large nose and larger-than-wanted bottom.
She knows she'll never be beautiful but she illustrates that hard work, determination, quick wit and a sense of humour are equal measures of success.
In today's world of social media and celebrity perfection, I think Niamh Hargan is making a very important point that so many readers can relate to.
I loved meeting Lizzy as she feels real and authentic.
Although there are some very steamy moments for her, she doesn't launch into sexual relationships thoughtlessly. Again Niamh Hargan bucks the trend of many thirty-something romances.
Accessible and satisfying, with a gorgeous hero
Ciaran Flynn is a gorgeous character. I fell in love with him completely from the beginning and was desperate for Lizzy to do the same.
He's no brooding millionaire Heathcliffe, but rather he's a man any one of us can imagine meeting so that Twelve Days In May feels even more accessible and satisfying.
There's considerable humour in Twelve Days In May, especially through the dialogue, so that I found myself smiling as I read and laughing aloud at times.
Niamh Hargan even brought a tear to my eye occasionally, making this a very fulfilling read.
Insightful themes… and very entertaining
The themes of the book are mature and insightful. Romance and relationships are perhaps obvious, but Twelve Days In May also illustrates how assumptions, fear and perception can hold us back and how the occasional risk, honesty and self-awareness can lead to success.
As a result, I think Twelve Days In May is quite important as well as very entertaining. I recommend it!
Love good reading? Find short stories and book reviews in My Weekly magazine and the monthly Special. Or pick up one of our thrilling, romantic Pocket Novels.