Summer Home Improvement Tips From Siobhan Murphy
---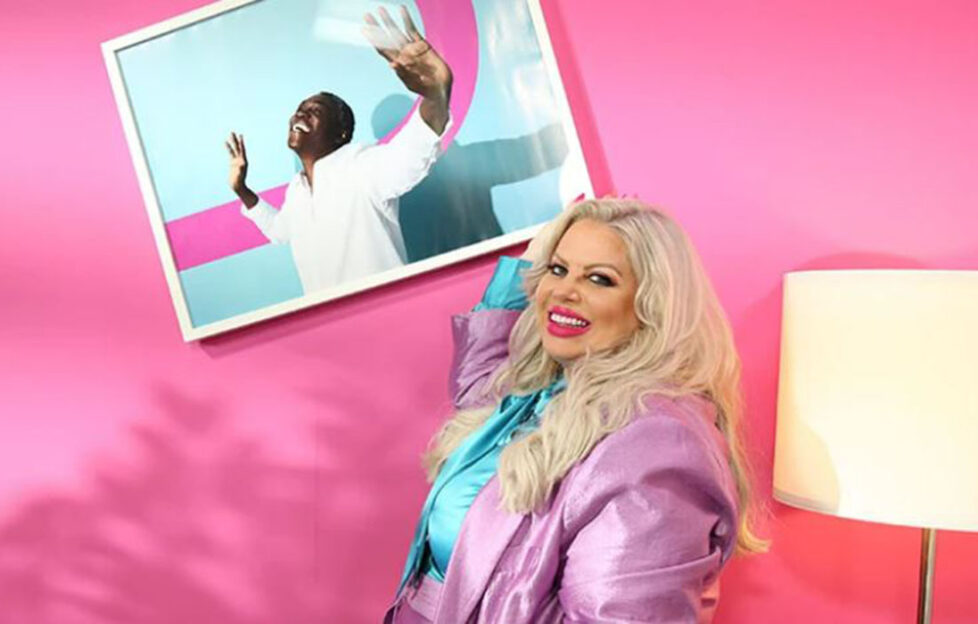 Summer is a great time to tackle those half-completed jobs around the house. Interior designer and TV star Siobhan shares some great advice…
From small jobs to big projects, UK homeowners will be getting stuck into all sorts of DIY jobs around their homes this summer – from painting walls to refreshing their gardens and retiling bathrooms.  
But despite best intentions, when many of us try to take on home improvement projects, they don't always go to plan.  
Shawbrook Bank recently polled 2,000 UK homeowners and found that nearly half (47%) have experienced a home improvement going wrong. 56% admitted they have DIY jobs left unfinished around their homes after giving up on what they started. 
The research was commissioned by Shawbrook Bank to mark the launch of its DI-Y Did I Bother? campaign, which aims to encourage people to finish those half-done jobs around the home and educate them on how to do it.  
As part of the initiative, Shawbrook has teamed up with TV star and interior design Siobhan Murphy, using her expertise to help homeowners out this summer by creating a host of videos and guides – as well as giving one hopeless DIYer the chance to win a one-on-one consultation with the expert. 
We spoke to Siobhan to get her exclusive tips for our My Weekly readers, helping to ensure any of your home improvement projects are disaster-free this summer! 
Start small
It's nearly impossible to jump into a large home improvement project without any previous experience of DIY.  
That's why my first tip would be to start with smaller projects to build your confidence. Assembling small flat-pack furniture items, painting doors and fixing little cracks are good places to start! 
Remember that sometimes the most effective DIY jobs are often the smallest. It's important not to dismiss any quick jobs that need sorting around the house.  
And it might sound obvious but remember, slow and steady wins the race. 
TIY – Teach it yourself
Now more than ever, there's a world of online DIY content – from TikTok hacks to Instagram reels to YouTube tutorials – we have a wealth of information at our fingertips. 
If you're a DIY beginner, using sites like these can be a great place to start. I'd recommend you do some digging to find the best ways to approach things and maybe even learn from others' mistakes.  
Videos are informative and break down the task at hand into simple steps so you can reach your end result. Plus a visual representation of what you're trying to create will help you complete each step. 
Have a vision
When undertaking a larger home improvement – like a full room renovation or kitchen project – you need to have a clear vision of what the final product will look like.  
From a practical perspective, this keeps you in line with your budget and timeframes. But from a creative perspective, the product will be much more finessed.  
Start by using Pinterest and Instagram for initial inspiration and use these as your own digital mood boards. Also think about how the space will function and whether your ideas are suitable.  
Tools at the ready!
Buying the right tools can be very expensive – particularly if it's for a one-off job.  
That's why my next tip would be to consider hiring them from a homeware store or borrowing from a neighbour or friend. This could make your home improvement project much more cost-effective.  
You can get anything from landscaping equipment to cement mixers to help you get the job done. Remember to do your research or ask experts who will help you identify which tools are right for the job, so you don't waste your time.  
Know your limits
Shawbrook's research showed the biggest barriers to finishing home improvements include not having the right skills (22%).  
So, rather than starting something you can't finish, my fifth and final tip is to think ahead to where your limits might lie. Don't be afraid to call in the professionals to see a project through to completion. Shop around for the best quote and get the expertise you need to get the project done right. 
The research also shows that another common barrier is not budgeting correctly. You should also know your limits when it comes to the budget.
Whether it's a big or small project, setting an accurate budget can go a long way and can help you to stay focused on the things you really need versus what you'd like to have.
Make sure you research all of your options if you're looking to finance it through other means, such as a personal loan.  
Getting these two things right will help to set you up for success and you'll be grateful in the short, medium and long term!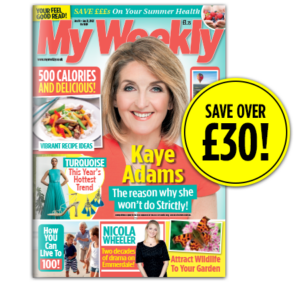 Pick up this week's My Weekly for an insight into hotel room decor – create a Sunset Boulevard vibe in your home! Plus great recipes, fiction, health advice and money saving tips. Subscribe to save more than £30 over the year compared to the shop price.
Our current My Weekly Special advises on how to create a relaxing haven. Get comfy indoors and out with versatile home styling for a British summer. Plus gorgeous craft, the latest green products, gardening and spiritual guidance. Just £3.99 in newsagents and supermarkets, or become a subscriber and enjoy a great discount!