Time For A Chat Event With Author Holly Flynn!
---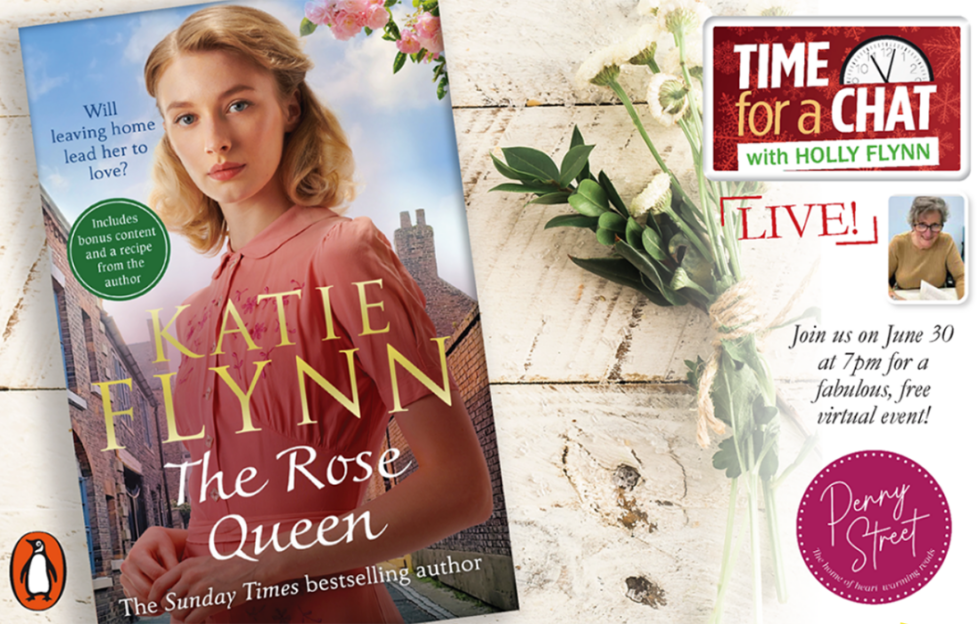 Join us on June 30 at 7pm for a fabulous, free virtual event with bestselling saga author Holly Flynn as she talks about her new novel, her writing career and what books she loves to read…
My Weekly is teaming up with Penguin for a wonderful trip to Penny Street!
Join us for a chat with Holly Flynn, daughter of the late bestselling author Katie Flynn, who now writes under her mum's name. Holly has carried on the wonderful legacy of her mum, writing new Katie Flynn sagas which continue to delight readers all over the world. Fiction Editor Susan Watson will be sitting down with Holly to discuss writing, her career and some of the books she herself loves to read. It promises to be a fascinating hour.
Ask Holly a question
If you have a question you'd like Susan to ask Holly, please email us now at myweeklyeditor@dctmedia.co.uk and we'll include as many as we can on the evening.
Win a bumper bundle of books from Penguin!
To celebrate our evening with Holly Flynn, our friends at Penguin have put together a wonderful prize to coincide with the live event. One lucky winner will take away 10 top selling Penguin fiction books, including The Rose Queen by Katie Flynn, and 15 runners-up will receive a copy of The Rose Queen.
Enter the competition now and we'll announce the lucky prizewinners during the live event.
Sign up for this free event
Pop in a few details on the form below to register for this free event. We'll send you a link by email just prior to the event and all you have to do is click on the link just before 7pm on June 30 to enjoy an hour of chat with Holly Flynn.
Simply sit back and watch the entertainment on the evening – your image won't appear on the screen. We do have a chat box if you want to comment or ask a question, but if you'd rather just relax and enjoy the evening, that's absolutely fine.