Win an Afternoon Tea Set & Book Selection!
---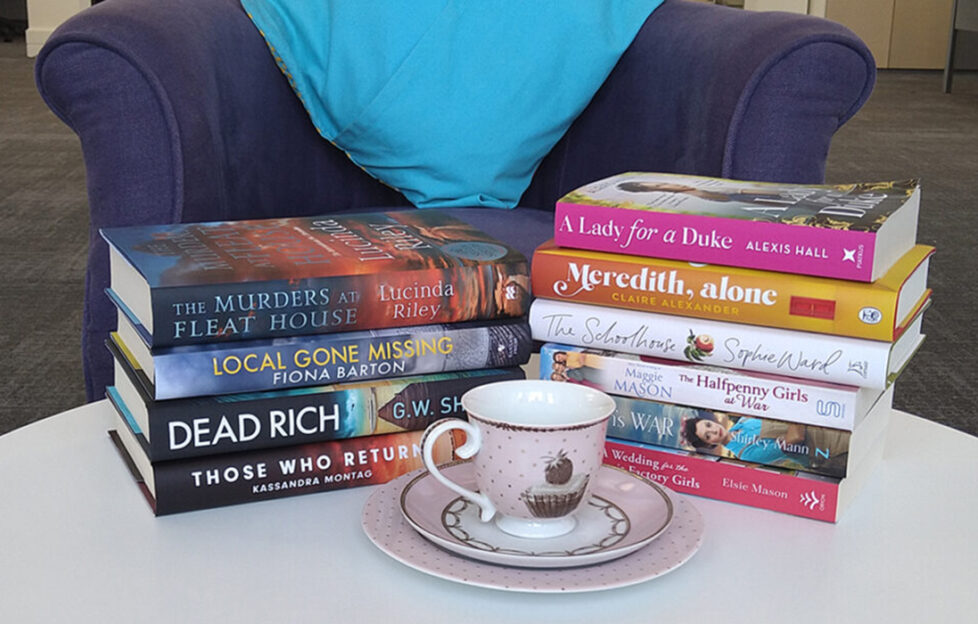 What a lovely prize we have for one reader! Win an afternoon tea set for one, plus 10 fiction books from bestselling authors!
Relax this summer with this wonderful prize selection. You will receive a boxed afternoon tea set for one which includes a cup, saucer and side plate, plus 10 fiction books which have all been released in the last few months!
The books, worth around £130, include thrillers, romances, wartime adventures and more…
The Murders At Fleet House by international No. 1 bestseller Lucinda Riley (HB, £20 Macmillan) 
Detective Inspector Jazz Hunter is tasked with investigating the sudden death of a school pupil at Fleat House, a shocking event that the headmaster is keen to call a "tragic accident". The dead pupil is a bully, and there's a school full of suspects…
Local Gone Missing by Fiona Barton (HB, £14.99, Bantam Press)
Detective Elise King looks into a man's disappearance in a seaside town where the locals and weekenders are at odds. Full of suspense and buried secrets!
Dead Rich by G.W. Shaw (HB, £16.99, Riverrun)
Kai, a carefree musician impulsively accepts an invitation to join his new girlfriend and her family on a Caribbean holiday. He later learns that Zina is the daughter of an oligarch, and the trip is aboard his yacht moored in St Thomas. But something isn't right beneath the gleaming surfaces of the family's lives, and the only one he can trust is the ship's first mate, Erin.
Those Who Return by Kassandra Montag (HB, £14.99, Quercus)
A searing psychological thriller of guilt and redemption, set in the Great Plains of Nebraska.
A Lady For A Duke by Alexis Hall (PB, £9.99, Piatkus)
A lush, sweeping historical romance, perfect for fans of Bridgerton!
Meredith, alone by Claire Alexander (HB, £14.99, Penguin Michael Joseph)
Meredith Maggs hasn't left home for 1,214 days, but she insists she isn't alone. But something is about to change, the world is coming to her door. Does she have the courage to overcome the past?
The Schoolhouse by Sophie Ward (HB, £16.99, Corsair)
A psychologically gripping new novel about childhood, secrets and trust, by the Booker Prize-nominated author of Love and Other Thought Experiments.
The Halfpenny Girls At War by Maggie Mason (PB, £7.99, Sphere)
As war approaches Alice, Edith and Marg fear for the safety of their families, but are determined to follow their dreams, even through the darkest of days.
Hannah's War by Shirley Mann (PB, £7.99, Zaffre)
It's 1942 and 19-year-old Hannah has the world at her feet, but with war raging she joins the Land Army and is posted to Salhouse Farm. After a life-saving intervention, will Hannah be prepared to risk everything?
A Wedding For The Biscuit Factory Girls by Elsie Mason (PB, £8.99, Orion)
Her wedding day should have been the happiest day of Mavis Kendricks' life, but the appearance of an unexpected guest brings back painful memories and threatens to ruin everything.