Pocket Novel: Dolphin's Kiss
---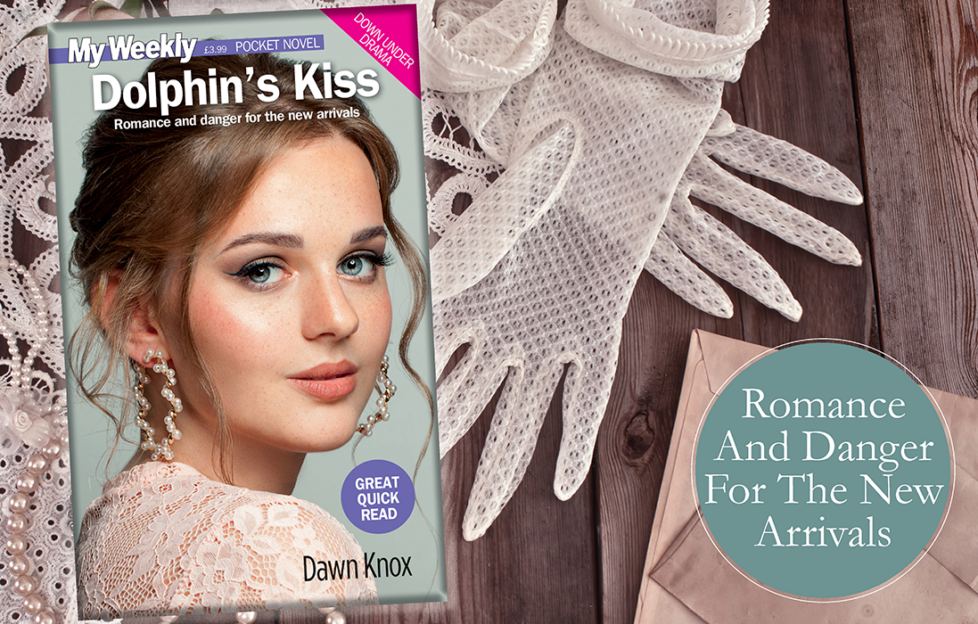 A Family Secret Hidden Under A Glove!
Historical Australian Drama
Growing up in Sydney in the early 1800s, Abigail Moran knows only the constraints of a privileged life, and that she must hide the birthmark on her left hand at all costs. Yet the mark might prove to be the key that unlocks the secrets of her turbulent start in life aboard a convict ship – and on a very different boat trip, it could open her eyes to real love…
Perfect size for your handbag
Heartbreak and Drama!
Puzzles inside, too!
Written by Dawn Knox
On sale from June 23, 2022, only £3.99! Available from supermarkets, newsagents and by subscription.
---
Have you always wanted to see your words in print? We're currently looking for My Weekly Pocket Novels submissions, filled with romance, drama, thrills and excitement! Find out more here.
And pick up every issue of My Weekly magazine for original fiction stories, book reviews and more!