Quick Veggie Curry
---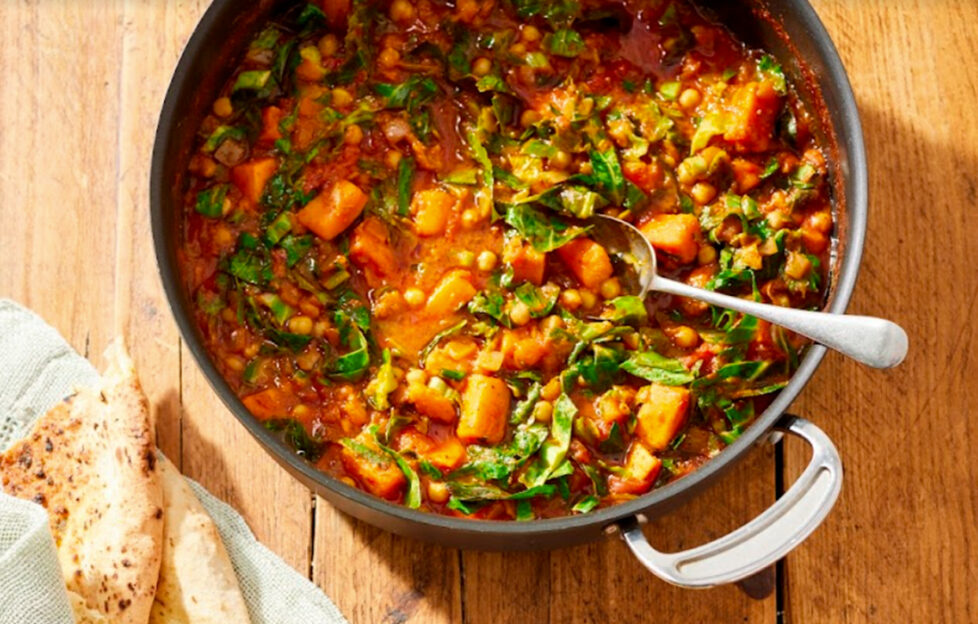 ©2022 Jamie Oliver Enterprises Ltd. Photography: Richard Clatworthy
Taste without waste! Jamie has created this recipe with Tesco and WWF for the launch of the supermarket's Better Baskets initiative. This aims to tackle food and packaging waste, while reducing the environmental impact of food production and shopping habits.
Preparation & Cooking Time: 40min
Serves: 4 
Drizzle 1tbsp olive oil into a large wide shallow pan on a high heat. Add the onion and sweet potato and cook for 5min, then stir in the curry paste and cook for 10min, scraping up any sticky bits from the base of the pan.
Add the chickpeas, juice and all, and mash a few with a fork. Scrunch in the tomatoes and add one can's worth of water. Bring to the boil, then turn the heat down and simmer for 15min, until thickened.
Push the curry to one side of the pan. Add the sliced spring greens, then cover and simmer for 5min, until wilted.
Stir half the greens through the curry, then divide the curry and greens between warm plates. Serve with rice or warm naans, a dollop of yogurt and mango chutney, if you like.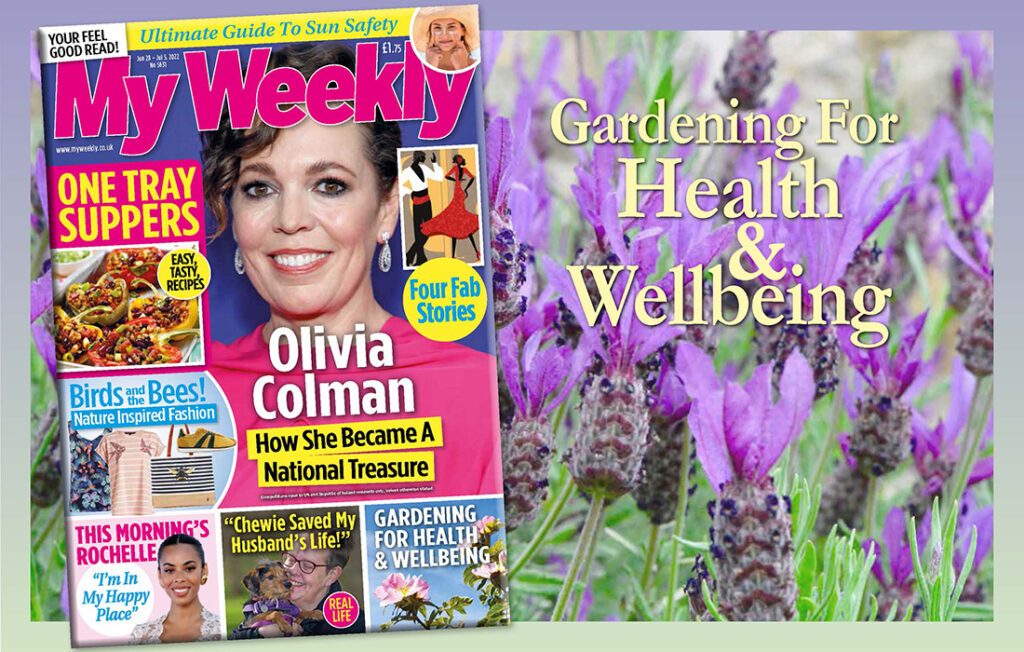 Pick up this week's My Weekly (out today, June 28) for 5 simple, satisfying recipes for one-tray suppers. Plus health advice, new short fiction, uplifting real life, gardening and much more! £1.75 from newsagents and supermarkets, or take out a subscription – print or digital – for a great money saving deal.