My Weekly Special 90
---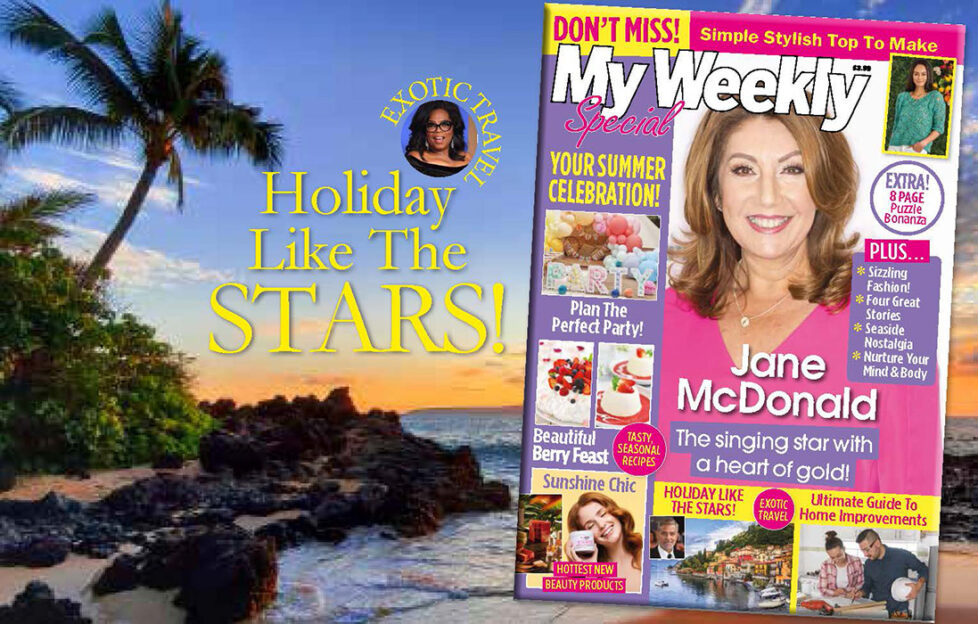 Our latest Special is in shops now! It's packed with feelgood features including exotic locations where you can holiday like the stars!
Jane McDonald, the Queen of Cruise with a heart of gold is focusing on the positives
Holiday like a superstar at our pick of gorgeous celebrity destinations. Who knows who you might bump into…
We look forward to this year's Commonwealth Games in Birmingham
Jason Donovan talks about the magic of the musicals
Money Special – How to get jobs done at home and avoid cowboy traders
The latest beauty products, style tips and accessories
This month we're talking about beautiful biennials, and growing herbs, with Hazel Sillver
The latest trends with Interiors Expert Dilly Orme – this time brilliant party ideas to set the scene
Craft – knit two tops, and make a cute mini crocheted macaw
Make a summer berry feast with five perfect desserts, full of creamy indulgence and berry freshness
Take small steps towards smarter and more sustainable living
Dr Philippa explains the three different types of skin cancer and when to check out moles
Finding Molly – catch up with the latest fictional Diary from Milly Johnson
Brilliant puzzles just for you
Plus lots more…
On sale from June 30, 2022, only £3.99! Why not subscribe for a great money saving deal?
---