I'm Sorry You Feel That Way | Rebecca Wait
---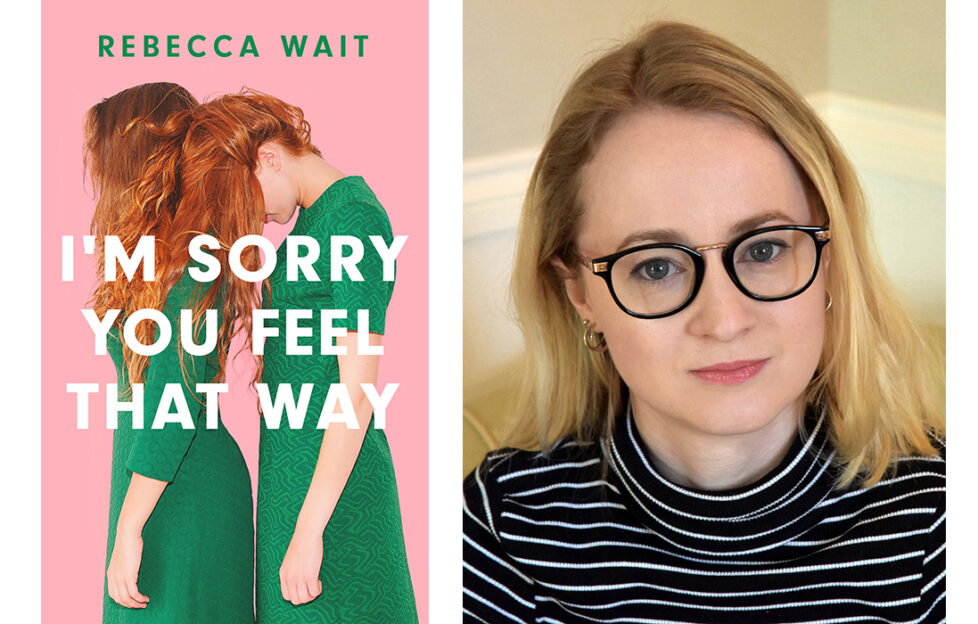 Author Rebecca Wait
Rebecca Wait, author of The View On The Way Down, The Followers and Our Fathers, has a new book out now, I'm Sorry You Feel That Way, a moving family drama that's written with sensitivity and humour…
Out in hardback from July 8, I'm Sorry You Feel That Way is a compelling domestic comedy about complex family dynamics, mental health and the intricacies of sibling relationships.
It looks at the lives of two sisters, Alice and Hanna, who are pigeon-holed as saint and sinner by their mother. There is their older brother Michael, whose disapproval is a force to be reckoned with. And there is the catastrophe that is never spoken of, but which has shaped everything in their lives.
They are a family who do not know each other well. They spent years and years living alongside one another in the same house and yet somehow managed never to have met. What they have instead are the stories they tell about each other.
As adults, Alice and Hanna negotiate increasingly complicated family tensions, finding themselves in situations that are often absurd and hilarious. Ultimately, they must decide at last whether life is really anything more than, as Hanna would have it, a tragedy with a few hilarious moments.
I'm Sorry You Feel That Way by Rebecca Wait (Riverrun, HB, £16.99) is now available on Amazon.
---
Rebecca joins us now to read a passage from her new book
---
There's top fiction inside every issue of My Weekly, My Weekly Special and our Pocket Novels! Pick them up in supermarkets and newsagents, or why not take out a money-saving subscription? Here are the latest offers.