Salmon, Rice & Blood Orange Medley
---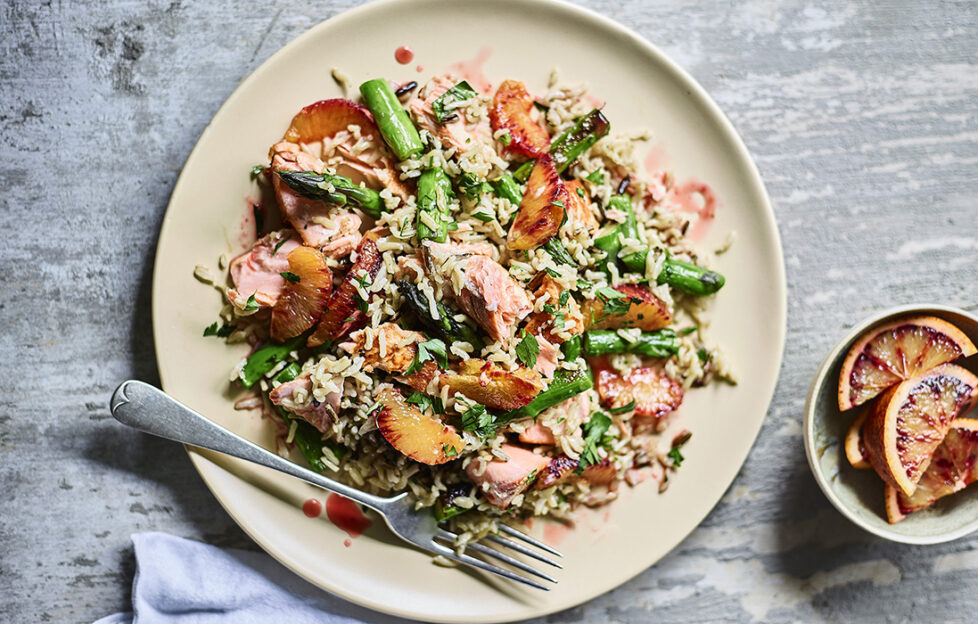 Eat the rainbow this summer with nutritious meals featuring delicious fruit and veg. This one  can be cooked in 15 minutes – a quick and satisfying meal!
Preparation time: 15min
Cooking time: 15min
Serves: 4
Heat the sesame oil in a large frying pan and fry the salmon, flesh side down for 5min, turn over and add the asparagus to the pan and fry for a further 5min until the salmon is just cooked through.
Meanwhile, cut off the skin and pith from the oranges and remove the segments over a bowl to catch any juices. Remove the salmon from the pan and then add the rice to the pan with the orange segments and juice with the olive oil, heat for 1-2min.
Break the salmon into chunks and add to rice with the parsley. Season to taste then serve.
Cook's tip: Out of season, replace the asparagus with broccoli.