The Stylist's Tips For A Perfect Capsule Wardrobe
---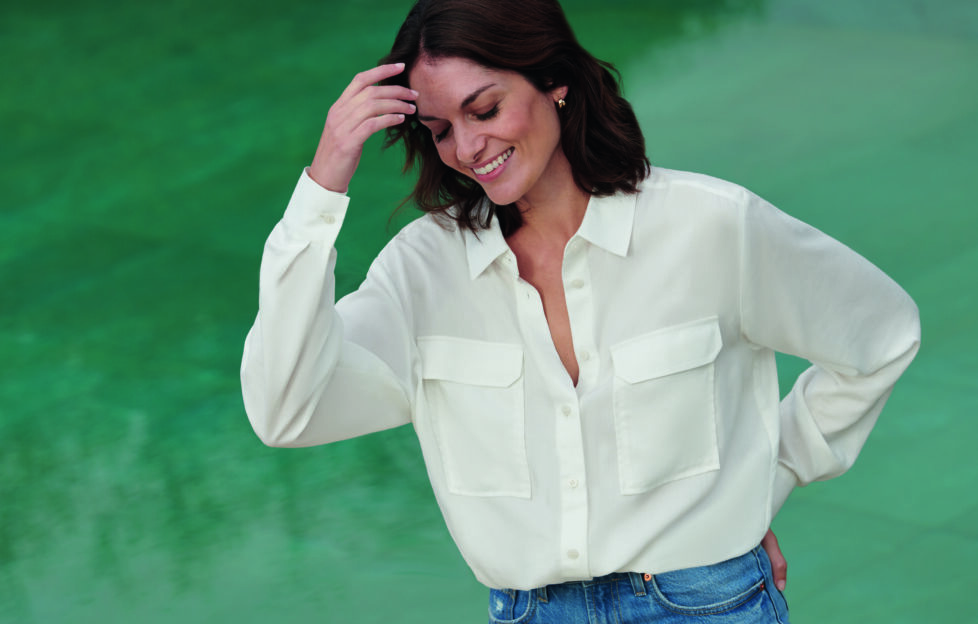 Jeans and Shirt from a selection, F&F at Tesco
Top Celebrity Fashion Stylist, Ellis Ranson (@ellisransonx) who regularly styles celebrities is renowned in the industry for her broad knowledge and experience when it comes to fashion trends – follow Ellis' top tips on creating the perfect capsule wardobe.
Capsule Wardrobe: the Basics
We have all become shopaholics, but this isn't ideal for our wardrobes, so I would suggest beginning with a simple clear out and think about what you actually need to suit your lifestyle.
A forever biker jacket. I always go to All Saints for this. It's the perfect transitional style and it can work really well if you prefer a boxy oversized style or something more fitted
Relaxed jeans. A style that doesn't come and go and is your perfect fit. This might take a few trials before you find your pair but it's worth it
A white shirt. They work perfectly with a leather trousers, jeans or denim shorts in the summer. Such a versatile piece
 The Little Black Dress (LBD). Perfect for those last-minute evening plans
A black blazer. The easiest jacket that also looks great day to night.. I love my latest Foolish blazer
A slider sandal. Gucci or Ganni do amazing bulky styles that are designer but don't completely break the bank
Basic T-shirt or bodysuit. They work great with your jeans or leathers and can be worn all year round
Gold layered jewellery. This makes everything look styled but effortless. My go-to is always Abbott Lyon
A good pair of boots!
Pieces You Should Spend Most On
Classic styles and items which are wearable and will see you through the years and seasons
Accessories. It's important you find your perfect favourite sunnies which you're bound to take on every holiday and wear every year
Bags, your everyday go to bag should be so something you love (don't always save everything for best). One good evening bag is all you need, and tevery time you wear it, it will make you feel so happy inside.
Make Sure Your Wardrobe Won't Date
Keep it classic and have those pieces that won't ever go out of style. Invest in these pieces then you can add pops of colour and fads for each season.
Follow Ellis at @ellisransonx