5 Essential Summer Car Checks – Avoid Costly Repairs & Improve Fuel Efficiency
---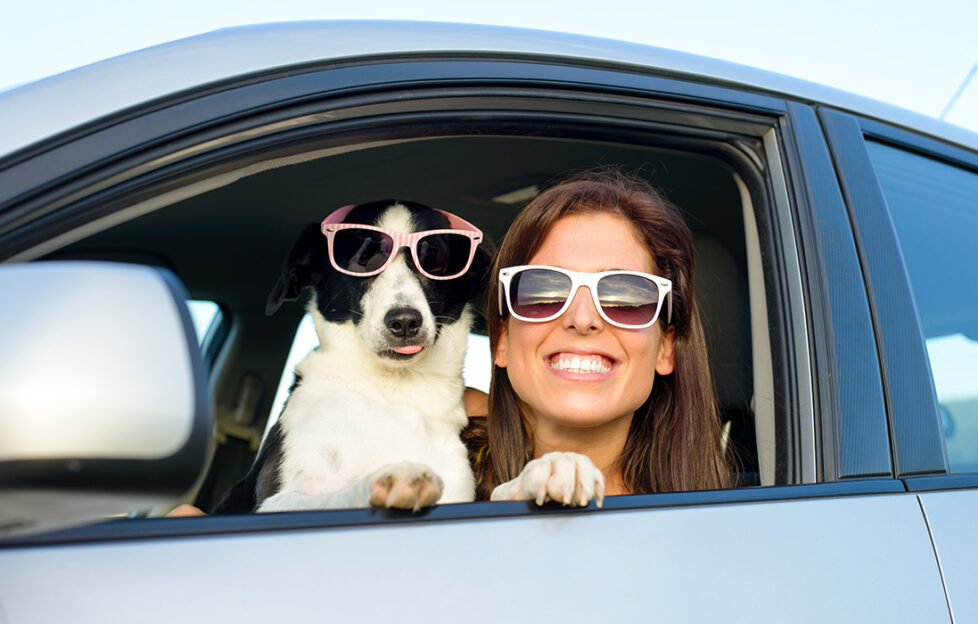 Pic: Shutterstock
As the cost of living rises so does the cost of running our cars, with many drivers already feeling the squeeze of the recent petrol prices.
With many of us looking to use our cars more regularly over the summer, it's important they're in good working condition before we get behind the wheel.
To support those looking to save money, and avoid adding extra costs to car maintenance, CarParts4Less has pulled together some essential tips to help your car run more efficiently this summer.
Don't let your battery die
Average cost of battery replacement: £175
Most drivers are aware that car batteries are at a high risk of dying over the winter, but what many people don't realise is that the problems from this usually start in summer.
When the temperature increases, your battery ages faster meaning you're at higher risk of it dying.
If it's lucky enough to last throughout the summer, you may find that during the winter, when the battery needs more energy, it's not fit for the job.
The best way to protect the battery, and your wallet, during the summer is to keep it cool by parking in shaded areas where possible.
Increasing your journey time can also help. Short journeys, with a lot of starts and stops, don't give the alternator enough time to recharge the battery. So take advantage of the warm weather and walk shorter journeys if possible.
Refill vital fluids to avoid engine failure
Average cost of new engine: £1,500
There are essential fluids in your car that must be topped up regularly to keep it running. But during the summer, the extra heat means added risks to certain areas of your car.
The engine, for example, can be at a higher risk of overheating. Make sure engine coolant is topped up regularly. Drivers could face a hefty bill over £1,500 to replace an engine that's overheated. So it's best to ensure this is done swiftly and always double check ahead of any long journeys.
Another vital fluid to keep on top of is windscreen wash. The sun's glare can massively reduce visibility on dirty windscreens. So having plenty of wash, and fully working wipers, is extremely important.
Protect your tyres
Average cost of one new tyre: £80 (based on a Ford Fiesta – the UK's most popular car)
Without fully functioning tyres any summer road trips would need to be cancelled so it's important to keep up to the maintenance and address any issues that arise.
Monitor the pressure weekly and before any lengthy journeys to ensure they're fit for the road. Not only is this a safety measure but a financial one too. Having the correct pressure means your car will run better and be more fuel efficient.
Summer is also a time when we see more punctures or bursts, due to the warm weather causing the air in tyres to heat up and expand.
Depending on the model of your car, the price of a tyre can be costly so it's best to avoid these issues by keeping the tyres cool when possible and always having a puncture repair kit to hand in case of emergencies.
Get your air conditioning checked
Average cost for air con re-gas: £115
Over the warm weather, your air con will quickly become one of your favourite car features, so you want to ensure it's in good working order. If you notice any unusual noises or consistent warm air (even when on turned to cold) coming out of your air con, it may be a sign that it needs re-gassing.
It's advised that you have your air con checked every 30,000 miles, or two years, to keep it in good working order.
While you'll naturally use the air con more during summer it's best not to over-use it as this can increase fuel consumption. Use wisely to avoid refilling more regularly.
Keep on top of windscreen chips
Average cost for windscreen replacement: £200
During the warmer months local authorities tend to place focus on outdoor work meaning there's more chance of roadworks taking place around the country. Because of this, it is important to be aware of loose debris and gravel that make cause scrapes and chips.
Driving at a sensible speed and keeping a generous distance from other drivers in areas where roadworks have occurred could see you avoid these issues and save hundreds later down the line.
An untreated chip in a windscreen could lead to cracks that require a complete replacement, which can cost drivers an average of £200, and in some cases, much more depending on the car your drive.
Happy travels…
Speaking on the tips, a spokesperson for CarParts4Less said, "No one wants to deal with car issues at the best of times, but particularly when the summer weather is at its best. Following these simple tips can help you avoid potential problems before they happen so you can carry on with your summer plans without any hitches."
Find more tips on preparing your car for summer here.
Find lovely ideas for day trips and short breaks in My Weekly every week, plus health tips, cookery, fiction and great advice. It's your feelgood read! £1.75 from supermarkets and newsagents, or click here to subscribe for a great saving.