How To Spot Greenwashing – Plus A Great Meaty Sustainable Recipe
---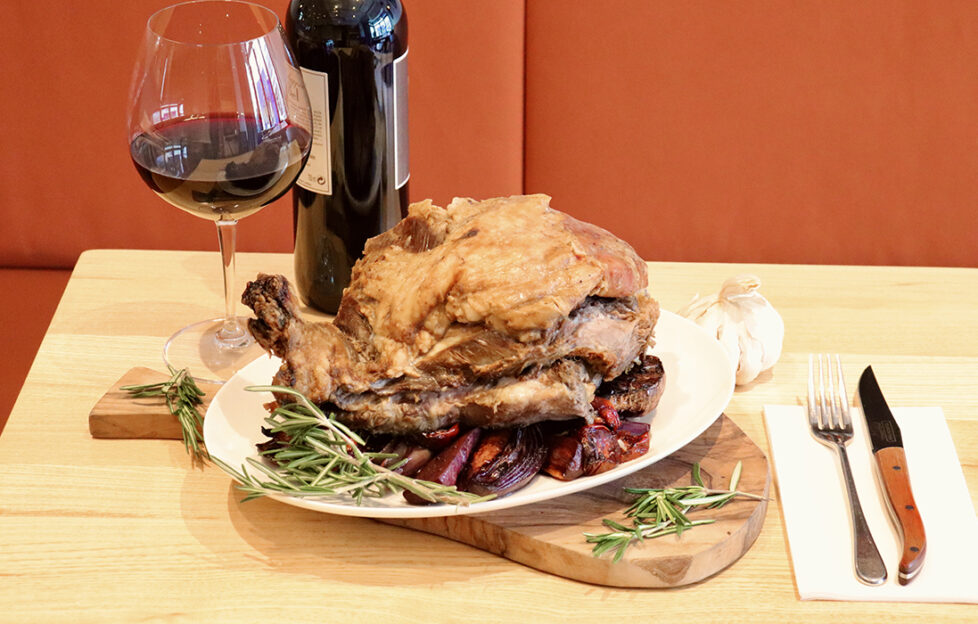 The challenge presented by climate change is huge.
Any sensible person will want to do their bit to help, but the enormity of the issue can leave us wondering if we can make any real impact.
But each of us has something to contribute: our spending power.
By carefully considering how we spend our cash, we can help to shape decisions made by companies which have the ability to make a significant impact.
Beware of the greenwash!
Unfortunately, the desire to attract ethical consumers doesn't always result in the practices we want to see.
We should be able to trust words like green, non-toxic, plant-based, plant-derived, pure, raw, healthy, all-natural when we're food shopping. But these terms are often used to greenwash: making an item seem to have less of a negative environmental impact than it does.
As consumer demand for environmentally friendly products has risen, greenwashing has become increasingly common. How can we spot it?
Challenge vague claims
Companies that are proud of their commitment to the environment will have the information behind their claims freely available and will happily answer consumer questions.
Watch out for claims that are imprecise and have no evidence to back them up. Don't be fooled by clever branding that makes a product look environmentally friendly when it has no right to be.
Look at a product's whole life cycle
Imagine a product that is labelled plant-based; it is an excellent, healthy product. But if it is made using ingredients grown in many different parts of the world and those ingredients are transported many miles before being used to create the product, there is a carbon footprint issue.
Consider a product's whole life; look for similar products made using more locally sourced ingredients.
Certification you CAN trust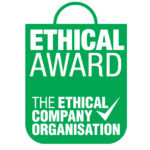 Researching everything we eat could easily turn into a full-time job – sadly, many companies rely on it being too much bother. However, sustainability certification bodies are there to help.
The likes of B Corp, The Ethical Company Organisation, Planet Mark and FutureFit Business provide comprehensive assessments and certifications for companies that truly want to address their environmental impact.
Carbon offsetting? Smoke and mirrors
Offsetting schemes aren't bad, but they don't cancel out the emissions to which they are linked. Instead, they're a distraction that stops us from holding companies accountable for their enormous environmental impact.
It allows these companies to continue with their unsustainable behaviour while shifting their responsibility for the climate onto the consumer.
Best to go back to basics!
One of the best ways to avoid greenwashing in food is to get back to basics as much as possible. Try to buy your food locally, from the people who produce it.
Look out for farmers who are championing regenerative agriculture. This is a farming system that aims to restore and improve the countryside.
Why not try magnificent mutton?
As an example, let's look at sheep. Regenerative agriculture will involve rotating their grazing and uses practices such as planting herbs into the fields to enhance the health of the flock. This has the added benefit of enhancing the flavour.
Mutton is typically four to six years old. Being a matured meat, the animal has had plenty of time outside allowing it to develop a generous fat content and deep gamey flavour that just isn't present in the younger lamb.
To source high quality mutton, speak to your local butcher or farm shop.
You may be less familiar with mutton, so here is a recipe to try:
Slow Roast Shoulder of Mutton with Carrot, Tomatoes and Red Wine

Ingredients
1 whole mutton shoulder, on the bone (1.8-2kg)
5 Echalion shallots, halved and peeled
10 ripe plum tomatoes, halved with the white core removed
5 large carrots, peeled and thinly sliced
1 head of garlic, divided into cloves, but not peeled
1tbsp olive oil
Sea salt
1 bunch of thyme, tied
3 sticks of rosemary, tied
3 bay leaf
500ml red wine
500ml chicken stock
Preheat your oven to 130°C. Mix all the vegetables together in a roasting tray with a little salt and olive oil. Spread them out into a bed for the shoulder. Tuck the herb bundles under the meat and pour your wine and chicken stock over the vegetable bed.
Slow roast for 4 hours uncovered, topping up the liquid with a little water if it becomes too dry.
Remove the tray from the oven and put meat to one side to rest, ideally with a clean tea towel on top. Remove the herb bundles from the sauce, giving them a little shake.
Carefully pour or spoon the sauce into another pan, then simmer for 10-15min until thickened. Season with some salt if it needs it. Arrange in your serving dish and top with the mutton, carved or pulled apart. Serve with mashed potato and seasonal greens.
About Kindling…
Holly Taylor and Toby Geneen are the founders of Kindling Restaurant in Brighton. Kindling is about more than just the delicious food, it is a community of people: staff, customers and suppliers all sharing and celebrating local produce.
Nature writes the menu as the seasons inspire the dishes. Kindling is featured in the Michelin Guide and is a member of the Sustainable Restaurants Association.

Find more environmental news, products and tips each month in Green Scene, in the My Weekly Special. Plus many more relaxing and uplifting features. Just £3.99 from newsagents and supermarkets, or click here to subscribe and save £££s!