Fiction: Finding Inspiration in Travel
---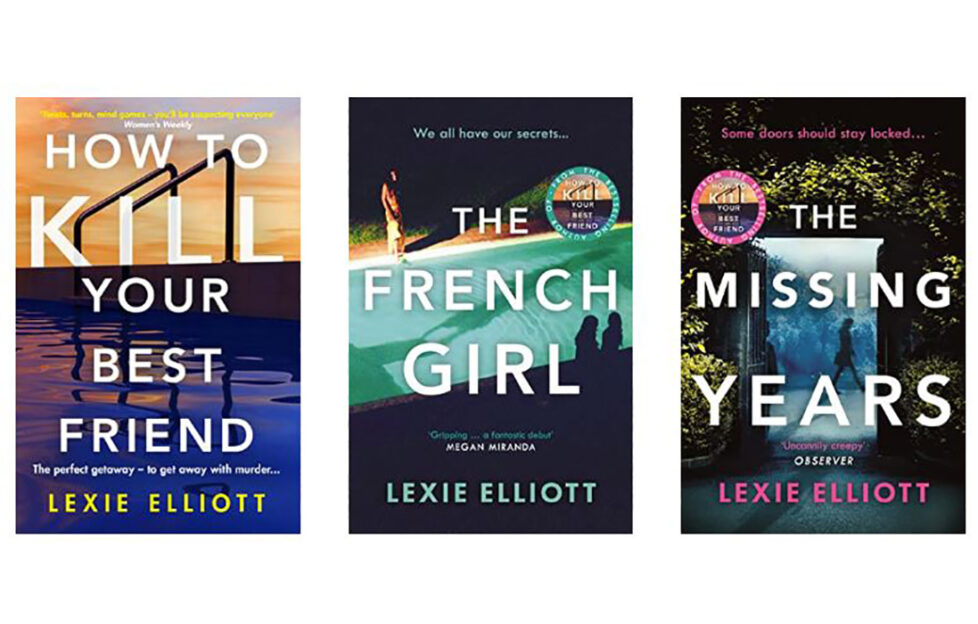 Lexie Elliott, author of three novels, including How to Kill Your Best Friend, a Richard & Judy Summer Bookclub pick, shares her thoughts on why visiting different places can trigger great ideas. She also speaks to four other bestselling authors to find out how their books were inspired by travelling…
Over the last few years, travelling to foreign countries become but a distant dream for many of us, and some of us turned to fiction to escape into another time or place. Now, we're hopefully able to get out and about more, but that doesn't stop the allure of brilliantly escapist fiction – novels where we can be swept away to another place and allow us to travel within the pages. But what is it about travel that makes such good fodder for fiction? And how do the authors writing these books use travel to inspire them?
Travel: just saying the word can create a frisson of excitement
After two consecutive  pandemic-blighted summers, many of us have our fingers crossed for a successful getaway this year, unaffected by any airline/rail/covid disruption. But for writers, a vacation can lead to more than a simple recharging of batteries: many novels have been born out of a spark of inspiration that struck when travelling.
What is it that makes travel such fertile ground for new ideas?
In the 1960s, Dr Marion Diamond's research showed that the structural components of the brain can be altered by exposure to either enriched or impoverished environments. In our everyday lives, everything is familiar: we trundle through the same well-worn routines, seeing all the same things and rarely lifting our heads to look around. Our ruts are both mental and physical: if we do the same things, we are likely to think the same things, and our brains will not seek to develop new connections. But a vacation – especially one where we're exposed to unfamiliar locations with new sights, sounds, smells and cultures to stimulate and delight our senses – offers a truly enriched environment to jolt us out of those ruts. We do lift our heads and we do look around; we consider things from a different perspective, and our minds find new pathways to explore.  In a sense, we are returned to our childhood selves, when everything in life was new and we surveyed the world with wide-eyed absorption — and, importantly, when our imaginations were boundlessly inventive: the perfect conditions for exciting new ideas to blossom.
We can't always schedule a holiday to fall exactly when we need a shot of creative inspiration, but once they strike, ideas don't expire; they can be written down and saved for later.
But equally, travel doesn't always have to mean a trip somewhere far-flung and exotic. Any excursion that take us away from our normal haunts and routines can be inspiring. Even a walk on an unfamiliar route can be enough to allow our brains to find a fresh perspective; perhaps all we need for a little creativity-inducing travel is a pair of sturdy shoes. Nonetheless, I expect we'll keep our fingers crossed for those summer getaways.
Below, I share my inspiration for my own writing, and speak to four other authors about the travel that inspired their novels.
Lexie Elliott
Author of 3 novels: The French Girl, The Missing Years, and How To Kill Your Best Friend, which is out now in paperback and is a Richard & Judy Book Club Summer Pick.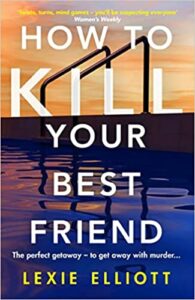 All of my novels lean heavily into their setting; I view it almost as an additional character. For each one, the story has been inspired by a visit to a particular location that ultimately features heavily in the tale. I think being outside of your normal environment is something of a cold shower for your creative side — it wakes up gasping, with a new-found energy.
For The French Girl, the idea struck during a vacation to a French farmhouse in my university years; for The Missing Years, I was inspired on a run past a remote house near my childhood home in the Scottish Highlands – a house that has always fascinated me. For How To Kill Your Best Friend, I was on holiday at a beautiful island in Southeast Asia when the title came to me, and I was instantly intrigued. Whilst the cast of characters grew in my head from the many questions that the title poses (such as, Why would anyone want to kill their best friend? What must be lurking in the history of these friends that it's even a consideration?), the setting for the novel – being a luxury eco holiday resort off the coast of which Lissa, a star swimmer, has drowned, thereby kicking off the story by bringing a group of her friends together on the island for a memorial service – was entirely influenced by where I was at the time. I was instantly hooked by that delicious contrast of sun-drenched days and sultry nights with the darkness that lies within human nature, which is never so stark as when played out in the sort of places people go to forget their cares for a while. Would How To Kill Your Best Friend have developed into the same novel had I been somewhere different when the title occurred to me? I don't believe it could have.
Alice Clark-Platts
Author of The Flower Girls, The Taken and Bitter Fruits. Her most recent novel, The Cove, is out now.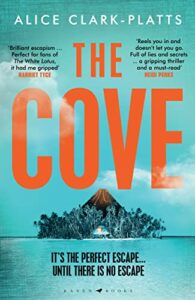 I lived in Singapore for a decade and often visited a tiny island in the Malaysian archipelago for family weekends away. It's a short drive over the causeway from Singapore followed by a hop on a boat and then you're in heaven. White sands, turquoise seas, and palm trees galore.
I always thought it would be the perfect place to set a crime novel given its remote location and so that's what I did with my latest book, The Cove. When two expat families from Singapore arrive for a luxurious vacation, they're expecting cocktails in paradise. But then one of them goes missing in a kayaking accident and search and rescue teams are hampered as a monsoon blows in. And then it transpires that someone on the island has a secret that they don't want to be revealed…
Jo Thomas
Bestselling author of The Oyster Catcher, Escape to the French Farmhouse, The Honey Farm on the Hill, and Escape to the French Farmhouse, amongst others. Her latest novel, Retreat to the Spanish Sun, is out now.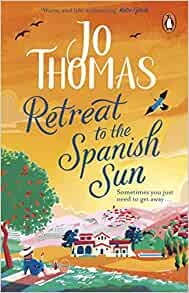 I always think that if you discover the food of somewhere, it takes you by the hand and introduces you to the community, the culture and the history of a place.
I first realised this when writing The Oyster Catcher, my first published novel. Enjoying a plate of oysters by Galway Bay as the rain cleared and the moon sent a silver streak across the dark water I was captivated and wanted to know more where they were grown, the part they played during the famine years and today, the shell shuckers and the international community that arrive every year for the big competitions.
Every time I visit a new place I head straight for the local market to see what's being grown, made and sold. Who's buying and who and what they're cooking. It's important when I travel somewhere to use your senses; what can you see, touch, hear, taste and to me, most importantly, smell. But also, how does a place make you feel?
In my latest book, Retreat to the Spanish Sun, I wanted to highlight Spanish tapas. I love the way people gather with friends for a glass of cold sherry and a few plates to share at the table. It's such a sociable way to eat. And of course for me,  taking pride of place on the tapas table is Iberico ham. I was fascinated with the way these pigs were raised and their life on the land, working with nature. As I say, once you discover the food of a place it takes you by the hand and introduces you to the stories woven into the walls there.
Isabelle Broom
Author of brilliantly escapist novels, which include The Getaway, My Map of You, The Place We Met and Then. Now. Always. Her latest novel, The Summer Trip, is out now.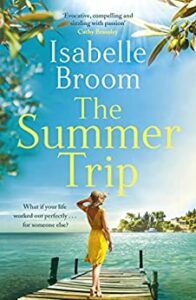 I have always found travel to be inspiring – that thrill of discovering a new place, meeting new people, and having new adventures. My work as an escapist fiction author leads me all over the world, but it is to Greece, most ardently of all, that my heart truly belongs.
I knew within minutes of arriving in Corfu – the setting of my most recent novel, The Summer Trip – that it was a special place, full of history, culture, and raw natural beauty. An island that once visited, can never be forgotten, just as my protagonist discovers when she returns after 18 years away. Corfu captured her heart and reeled her back in, as I know it will to me, time and time again.
Karen Hamilton
Sunday Times bestselling author of The Perfect Girlfriend, The Last Wife, and The Ex-Husband, which is out now.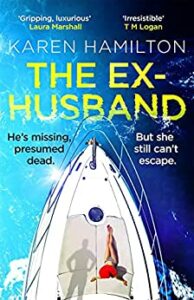 The Ex-Husband was my lockdown book which is set in the Caribbean on a superyacht – The Cleobella. I loved writing it as I felt fortunate to have the distraction of immersing myself in a different world. It was wonderful escapisim.
Set in a then and now format, The Ex-Husband is about a con artist who finds the roles are reversed when a former victim seeks revenge. I went on a mini-research cruise in December 2019. Although I suffered from seasickness, I was able to explore the ship and imagine the type of lifestyles Charlotte and her ex, Sam, would've experienced, prior to Charlotte's trip on a superyacht. On our return, the weather was stormy. Not only were we delayed, but I felt trapped out at sea in the same way Charlotte feels claustrophobic on board The Cleobella.
---
Lexie Elliott's latest book, How To Kill Your Best Friend, is now out in paperback (Corvus, £8.99) and available from Amazon.
Pick up My Weekly magazine (on sale every Tuesday)  for original fiction, book reviews and more!
Or visit our fiction section online for fiction news, short stories, interviews, videos and book reviews.