Three Unexpected Holiday Destinations The UK Is Interested In This Summer
---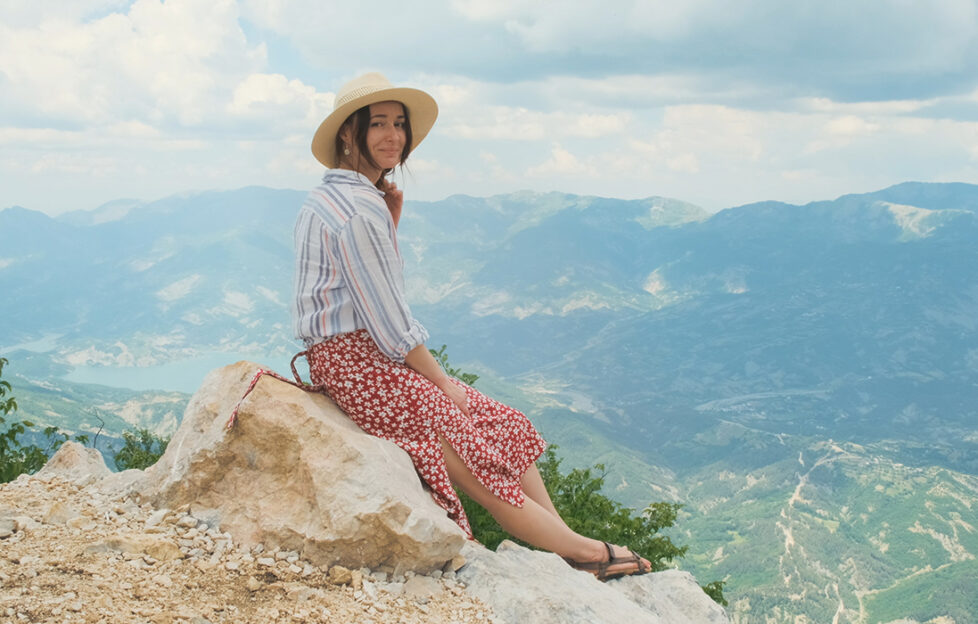 Pic: Shutterstock
Holiday to Nessebar, anyone?
With travel restrictions largely lifted, many of us are looking to go on bigger and better holidays this year… while keeping an eye on our budget.
Almost half of consumers say that their holidays are more important to them in 2022 than pre-pandemic.
We're also looking beyond traditional summer holiday destinations. Research has uncovered the hidden gem holidays that we're searching for.
Cath Kidston's independent data collection partner has analysed Google searches for holidays that have increased the most over the past three months (March–May 2022) to uncover the unexpected locations we're aiming to visit.
Bulgaria – 174% increase in searches
Bulgaria was something of an under-appreciated holiday destination until recent years, apart from its ever-popular Sunny Beach. But in 2017, the country received its highest-ever number of visitors.
Sun-seekers looking for a Mediterranean holiday have begun to shun traditional locations such as Spain and Italy for this Balkan gem.
The country offers beautiful stretches of beach, picturesque mountain ranges, and hot sunny weather for a more reasonable price point than its better-known counterparts. Nestled above Greece and Turkey, it's easy to see why the weather here draws so many guests – and you can expect consistent temperatures of over 20°C in the summer.
Lovers of clubbing and culture are considering Bulgaria's third-largest city, Varna, as their new go-to destination. This lively but culturally significant city has seen a 256% increase in searches between March and May 2022.
Located on the Black Sea coast, Varna is ideally placed so you can sunbathe on the beach, cocktail in hand.
Those who lean more towards culture than clubbing are seeking holidays in ancient Nessebar. With mind-blowing architecture and plenty of viewing spots from which to get a bird's-eye view of the city, it's a culture-lover's dream. Searches for information on this historic city have increased from 70 to 260 (271%) between March and May 2022.
Denmark – 90% increase in searches
Our collective interests in Denmark as a holiday destination have been piqued recently thanks to our interest in Danish trends, particularly hygge.
This trend, which focuses on comfort and cosiness, has led us to explore its country of origin and travellers are beginning to recognise Denmark's breathtaking landscapes and Nordic charm as a result.
Searches for "Denmark holidays" have jumped by 90% since March 2022, rising from 1,000 to 1,900 per month – so tourists may be looking for something more than a beach holiday this year.
Those who know the country well are seeking holidays in Bornholm; searches for "Bornholm holidays" have doubled.
This quaint island destination is the perfect retreat for those seeking relaxation away from their busy lives. It also has plenty of ancient castle ruins to explore for the more adventurous. If you want to get the most out of your trip to Denmark, you can visit both the mainland and this beautiful island – Bornholm is easily accessible by ferry. The boat journey will allow you to take in even more astonishing scenery!
Albania – 86% increase in searches
One of Europe's smallest countries, Albania has increased in popularity as a holiday destination between March and May 2022. Searches for "Albania holidays" have risen by 86% from 1,560 to 2,900 a month as explorers have begun searching for holidays off the beaten track.
The country is steeped in rich traditions and is renowned for its especially friendly residents. Wherever you head to in this Balkan nation, you'll be welcomed.
An increased interest in Albania as a country also  translates to city destinations, but the numbers are much smaller. "Tirana holidays" has grown by 180% but still sits at a modest 140 searches per month despite its status as the country's capital.
"Saranda holidays", meanwhile, has increased by 80% from 50 to 90 requests a month. This beach city is a popular destination for locals to holiday, but its reputation hasn't reached many UK holidaymakers just yet.
This suggests that we're looking for lesser-known European countries for our summer holidays, but we may not know much about the cities in these destinations.
The good news is that if you're one of the 5,400 people searching for holidays in Albania, there are a lot of great options. It's recognised as one of the least dangerous countries on the continent, making it a family-friendly choice.
The Albanian Riviera is a popular area and is considered the party district of the country.
Berat, one of the oldest towns in Albania, is the place to be if you're interested in a cultural experience.
Seeking out quieter destinations
More of us than ever are expected to go on holiday in 2022. Popular destinations are set to be more crowded than ever, so you may be seeking hidden destinations and expect them to be a bit quieter.
Cost is also a potential factor – these countries are established as affordable to visit and stay in compared to more well-known nations. Our desire to stay in Europe and seek out these hidden gems means we can get the most bang for our buck on our holiday.
Wherever you choose to go for your next holiday, pack your travel bag and have the time of your life!

Find more lovely travel ideas both near and far in My Weekly every week, as well as health, fiction, recipes and much more. Why not take out a subscription and have the magazine delivered to your door (or your computer tablet), all for a great saving on the shop price!