Avocado Scotch Eggs
Preparation Time:

15min

Cooking Time:

7min

Serves:

4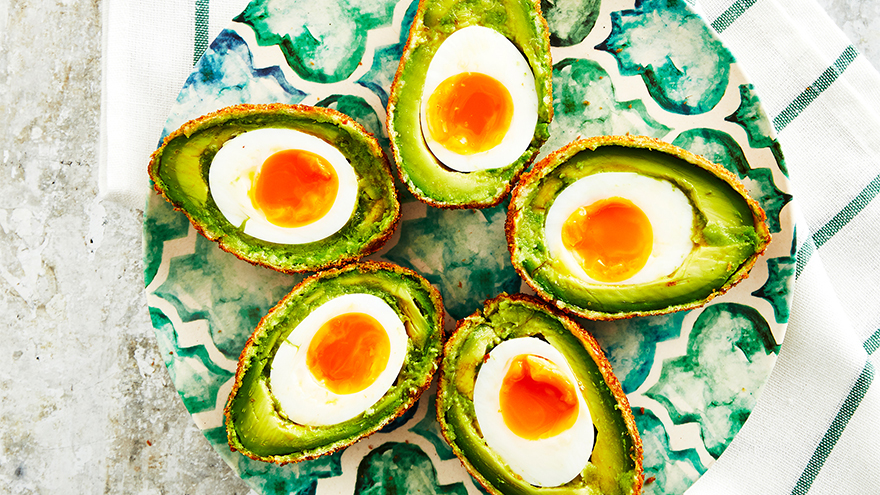 Iceland brings you the Easter Avocado Scotch Egg!
Made for an Instagrammable Easter breakfast like no other, this simple, Millennial-worthy egg is easy to make and will be sure to impress family and friends with your creativity.
Method:
If using fresh avocados, carefully halve and remove the stones and rind. Hollow out a little more avocado flesh to make room for an egg.
Place a boiled egg into the centre of 4 avocado halves and then place another half avocado on top. Do this until you have 4 "whole" avocados.
Put flour, egg and breadcrumbs into separate bowls. Roll each avocado in the flour and until fully coated, then in the beaten egg and lastly into the breadcrumbs. Repeat this for the remaining eggs.
Use a deep fat fryer or heat 5cm vegetable oil in a heavy-bottomed pan over a medium heat using a thermometer to monitor the temperature of the oil, being careful not to take the temperature above 170C.
Shallow-fry the eggs for around 1min until the breadcrumbs are golden in colour.
Finish the avocado Scotch eggs in a preheated 190C oven for 5min and serve immediately.