Avocado Tex Mex Tacos
Preparation Time:

10min

Cooking Time:

5min

Serves:

2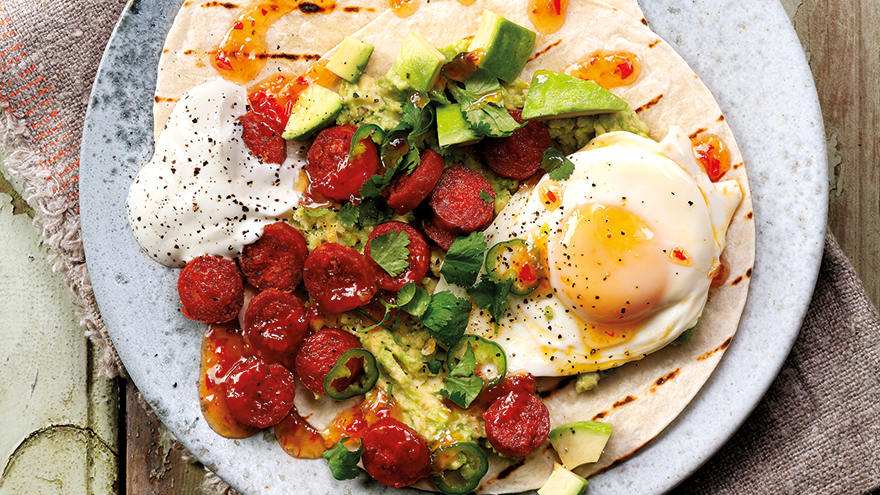 Oh yes please! This tasty Mexican-inspired dish is great for breakfast, brunch or supper.
Method:
Heat the Pura Coconut Oil in a frying pan and add the chorizo. Cook over a medium heat for 2-3min. Lift out with a draining spoon and drain on kitchen paper.
While the chorizo is cooking, lightly char-grill or grill the tortillas until warmed. Mash half the avocado with a fork and chop the rest into chunks.
Fry the eggs in the chorizo-flavoured oil in the frying pan, spooning the hot oil over them to cook the surface.
Place two warm tortillas onto 2 serving plates. Top with mashed avocado, the eggs, chorizo, avocado chunks and crème fraiche or soured cream. Season with black pepper, then serve, sprinkled with fresh coriander, green chilli slices and chilli sauce.
Cook's tip:
If you're vegetarian, omit the chorizo or replace it with dry-fried slices of Halloumi cheese. For a change, serve on lightly toasted slices of sourdough bread instead of tortillas.