David's Carrot & Coriander Soup
Preparation Time:

5min

Cooking Time:

30min

Serves:

4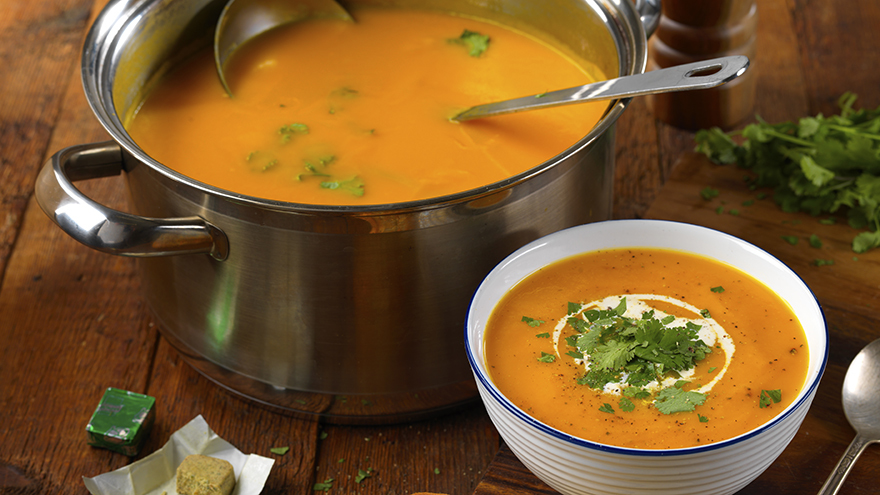 Knorr has recently launched Flavour For All – a new project which aims to give more than one million people easier access to nutritious flavoursome meals by 2020. This recipe comes from head chef David, at St George's Crypt in Leeds, one of Knorr's charity partners."'I've chosen this soup as we always have plenty of carrots and we grow fresh coriander in our herb garden. For some reason it's always the soup that my volunteers want to learn how to make."
Method:
Heat the oil in a large pan and add the onions and the carrots. Cook for 4-5min until starting to soften.
Stir in the ground coriander. Cook for further 2min.
Add the vegetable stock and bring to the boil. Cover and simmer until the vegetables are tender.
Whizz with a hand blender or in a blender until smooth. Reheat in a clean pan, add pepper to taste, stir in the fresh coriander and serve. Delicious with crusty bread.