Ham and Cheese Filo Samosas
Preparation Time:

15min

Cooking Time:

15-20min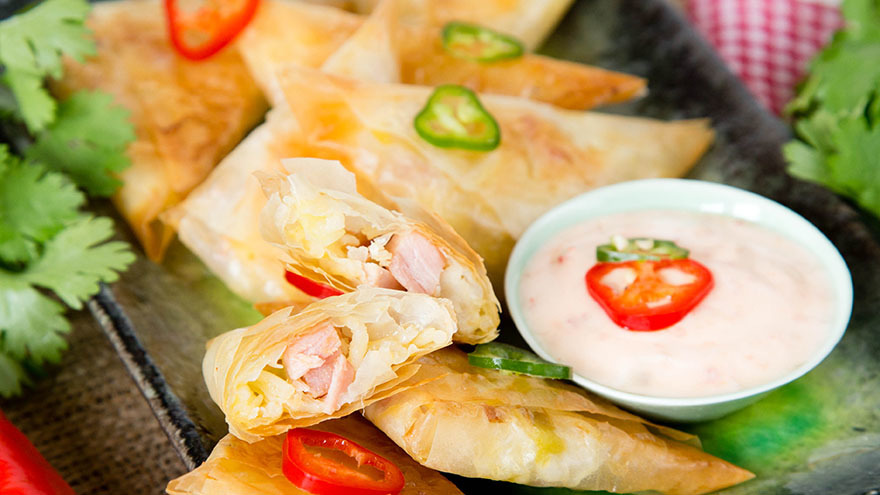 It's National Picnic Week (June 16-25), but forget sandwiches – these samosas are ideal served cold for lazy, sunny days…
Method:
Mix the rice, cheese, ham, chicken and sweetcorn together in a bowl.
Open the packet of filo pastry and cut into strips about 6cm wide and about 24cm long (the short edge of most ready-made brands is about the right length). Use a slightly damp tea towel to cover the pastry that you are not working with to keep it from drying out and cracking.
Take one strip of filo and brush it with melted butter. Put a teaspoon of the rice mix onto the pastry, then fold the corner up – keep folding until you have a triangle shaped parcel. Add some extra melted butter to stick the flap down.
Place the finished samosa onto a baking tray.
Brush all the samosas with a little melted butter, turn them over and brush the other side.
Bake at 200°C, Fan Oven 180°C, Gas Mark 6 for 15-20min until golden brown and crisp.
Serve with a dipping sauce made from natural yoghurt and sweet chilli sauce.