Make On The Day Christmas Pud
Cooking Time:

20-25min

Serves:

8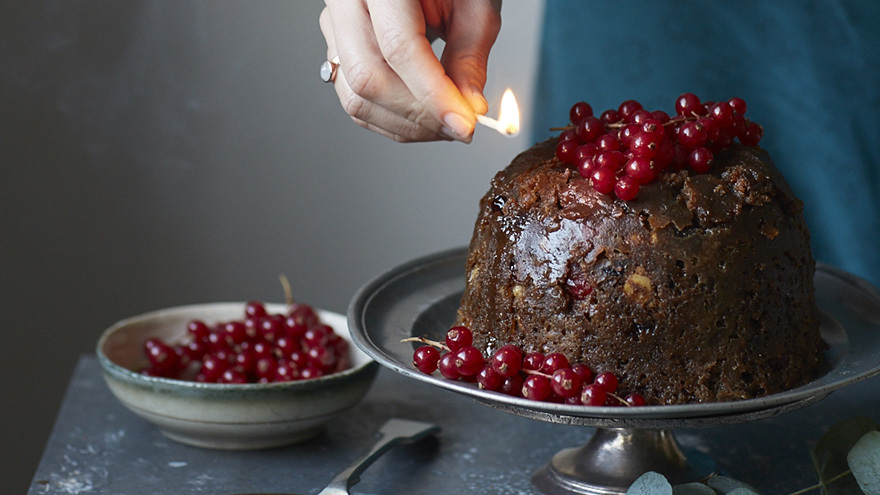 A microwave pudding that only takes 25min to cook!
Method:
Liberally butter a 2 litre pudding basin and set aside.
Chop half the toasted almonds and hazelnuts until finely sliced, leave the rest whole. In a large mixing bowl mix the nuts, cherries, mincemeat, spices, pear and marmalade.
Give everything a good stir, then sift in the flour and add in the eggs one by one.
Mix in the butter, molasses, treacle, juice and zest of the orange and brandy. Gently fold everything together.
Pour the mixture into your prepared basin. Cut a circle out of greaseproof paper and place snuggly on top of the mixture.
Cook in the microwave on a medium heat for 20-25min or until a skewer comes out clean.
Turn out onto a serving plate, top with some red currants and pour over 3 tablespoons of brandy and light at the table.
Serve with oodles of clotted cream. Then go and have a lie down!
Energy saving top tips from British Gas Smart Meters :
It may sound unconventional, but you can cook a delicious Christmas pudding just with your microwave. It's much faster than steaming (which can take up to ten hours) and uses just 2% of the energy – which you can check on your smart energy monitor. The result is a lighter pudding that you can drench in brandy and set on fire for a lovely centrepiece.