Melt Your Chocolate And Make Delicious Pecan Brownies For The Big Lunch With Martha
Preparation Time:

25 Minutes

Cooking Time:

25-30 Minutes

Serves:

A Crowd!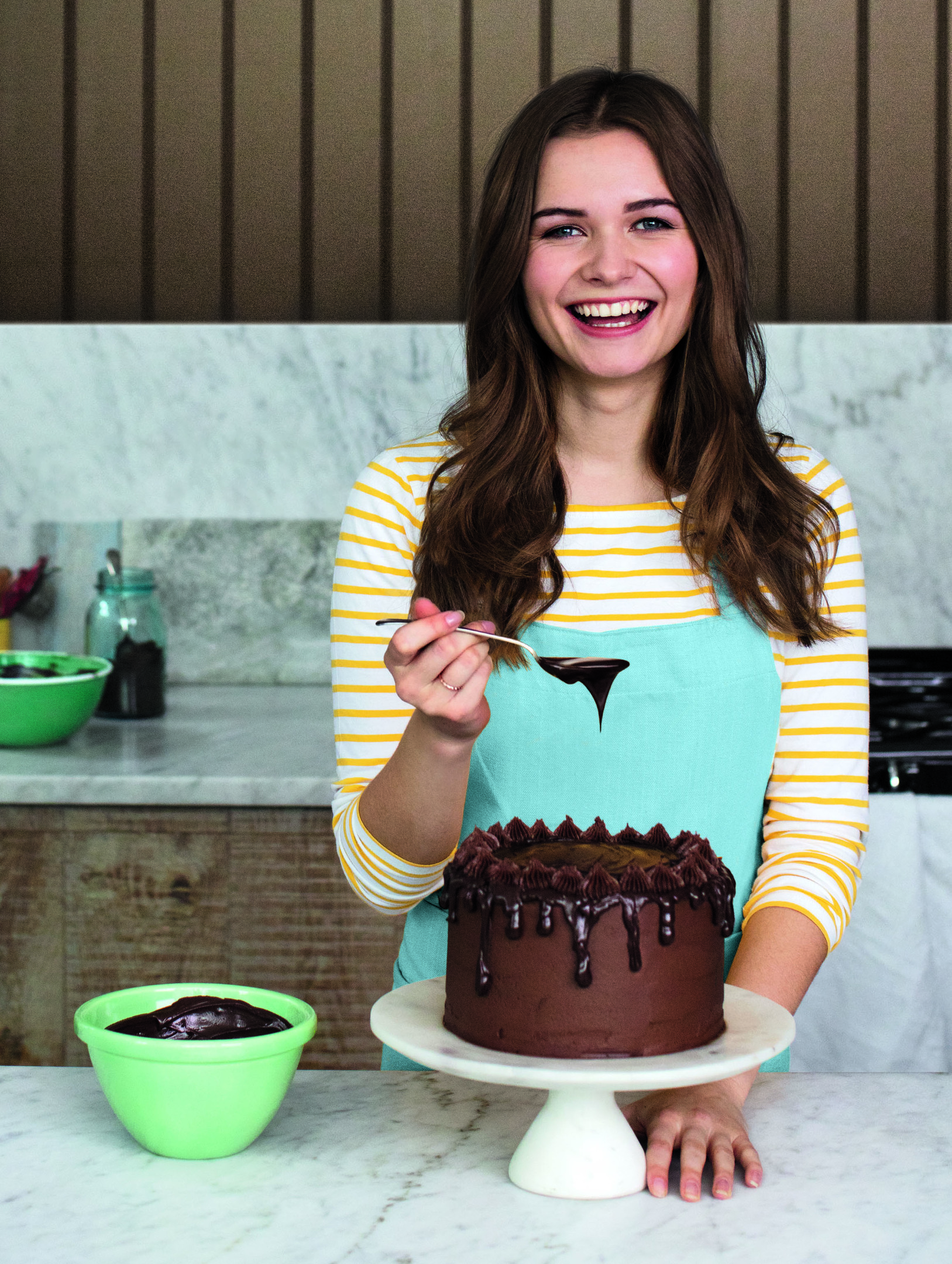 Looking forward to the Big Lunch? We definitely are, and so are many of our favourite celebrity chefs, including  Martha Collison from The Great British Bake Off! Here she is with a delicious cake, but just try out her brownies!! They are fab!
The Big Lunch as super fun event which takes place on June 3, when families friends, neighbours and communities get together and share something scrumptious!
Method:
Preheat the oven to 180c/160c fan/gas 4, grease the brownie tin and line it with baking parchment. Line a baking tray with baking parchment too.
Put the sugars and the butter in a large saucepan, place over a medium heat and cook, stirring occasionally, until the butter has melted and the sugar has dissolved. It should lose its grainy appearance, and the butter will have completely combined with the sugar instead of being a separated layer. Remove from the heat.
Add the chopped dark chocolate to the warm sugar and butter mixture and stir it until it has completely melted. Leave to cool at room temperature.
Make The Praline
While the mixture cools, make the praline. Spread the pecans on a lined baking tray and bake in the oven for 7-8 minutes until they are golden brown.
Tip the sugar into a heavy based saucepan or frying pan and place over a medium heat. Leave the sugar to melt without stirring. After a few minutes, the edges will start to liquefy. Swirl the pan to distribute the caramelised sugar, which will encourage the remaining dry sugar to melt.
When the caramel is a dark amber colour (or 150c on a sugar thermometer), remove from the heat and pour the hot caramel over the roasted pecans and allow to cool completely.
When the brownie mixture is cool enough to touch comfortably, beat in the eggs.  Add the flour and cocoa powder then stir briefly to combine. You don't want to over-beat the mixture or your brownies will become too 'cakey'. Scrape the mixture into the lined brownie tin and spread it evenly.
Remove the praline from the baking tray and blitz it in a food processor or bash it with a rolling pin until it resembles a chunky powder.
To Bake
Sprinkle the praline in an even layer over the brownie batter.
Bake for 25-30 minutes or until the top is caramelised and golden. It will feel slightly under-baked, but this is what makes the brownie fudgy and chewy.
Remove from the oven and leave to cool completely in the tin, either at room temperature or in the fridge, then cut into squares