Rich And Tasty Gluten Free Lasagne
Preparation Time:

45min

Cooking Time:

40-45min

Serves:

4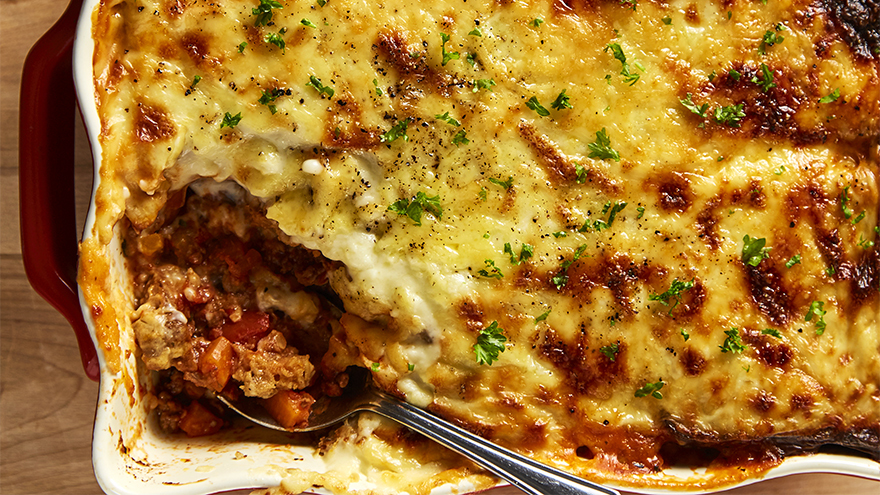 Wondering what to feed a gluten free guest? Make this delicious lasagne for everyone to share! Schar Wholesome Vitality Loaf (Tesco, RRP £2.49) contains quinoa, chestnut and sorghum, plus sunflower and linseeds. It is high in fibre and low in saturated fat.
Method:
        To make the sauce:
Pour the milk into a saucepan along with the cut vegetables, bay leaf and peppercorns.
Heat gently to simmering point (or put in a large jug and heat in the microwave, medium setting for 3-4min).
Remove from the heat, cover and leave to infuse for 30min, then strain the milk into a jug.


 To make the ragu:

In a medium to large saucepan, fry the pancetta until lightly brown. Add the mince with the nutmeg and herbs over a medium to high heat, constantly stirring until all the meat is slightly brown.
Next add the diced onion, garlic, celery and carrots and continue to fry for another 5min.
Add the chopped tomatoes, tomato puree and stock cube, and cook for a further 20min. Season to taste after the filling has cooked.


To make the layers:

Melt the butter and mix in the crushed garlic. Toast the bread slices and brush with the garlic butter.
Preheat the oven to 190˚C, Fan Oven 170°C, Gas Mark 5.


To finish:

Melt the butter for the sauce in a pan over a low heat then remove from the heat, add the cornflour, stirring until smooth, and gradually blend in the milk, stirring constantly.
Return to the heat until the sauce comes to a gentle boil. Add 65g of the cheese and season to taste.
Place half of the ragù sauce on the base of the dish. Layer half the bread on top, with half the béchamel sauce and repeat.
Top with the remaining béchamel sauce and sprinkle with the remaining grated cheese.
Cook in the oven for 40-45min until golden on top and gently bubbling.